This Sunday's walk is up from Keiloch, to overlook Braemar from Carn Na Drochaid.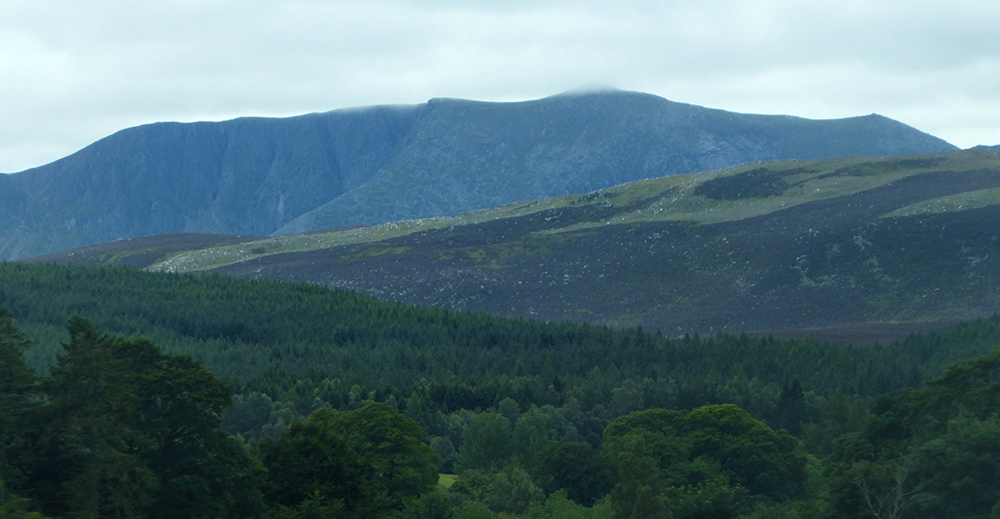 Heading along the valley towards Invercauld House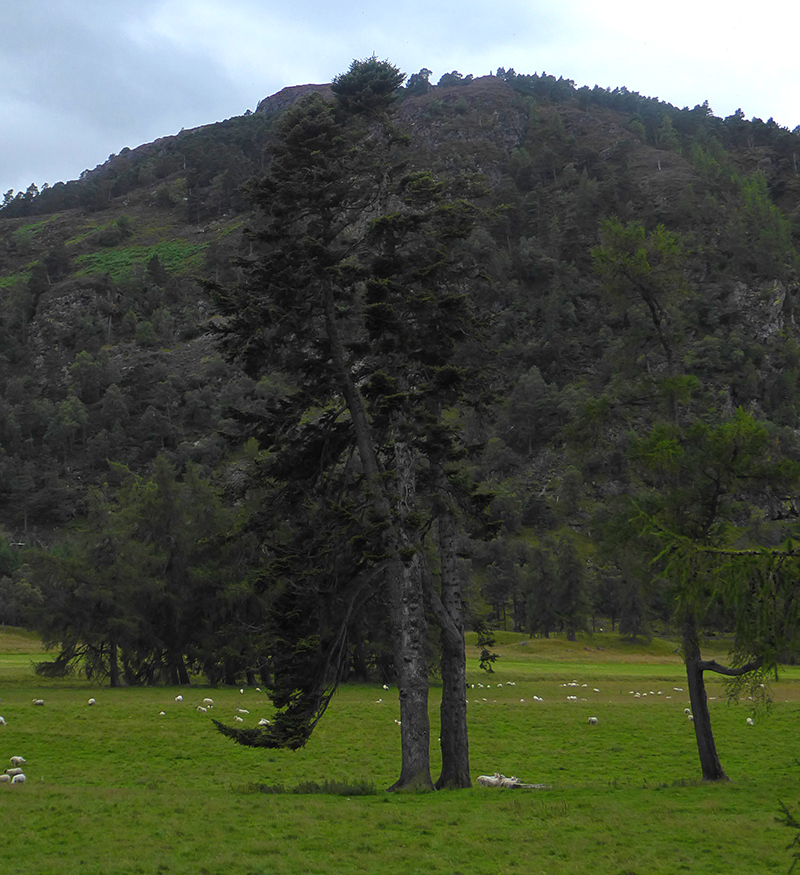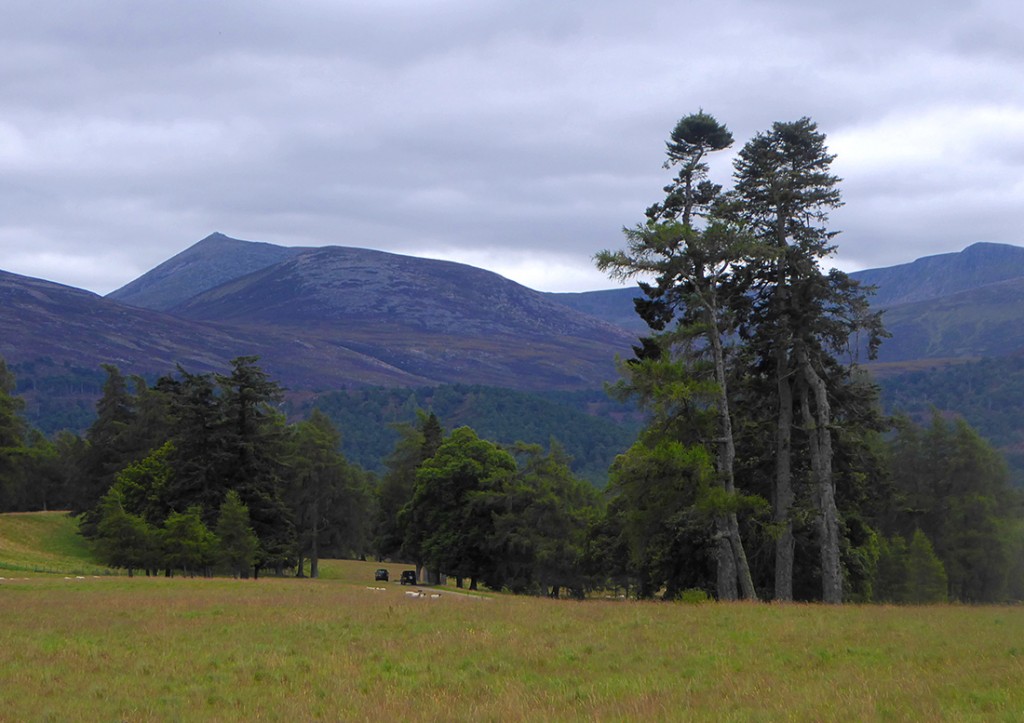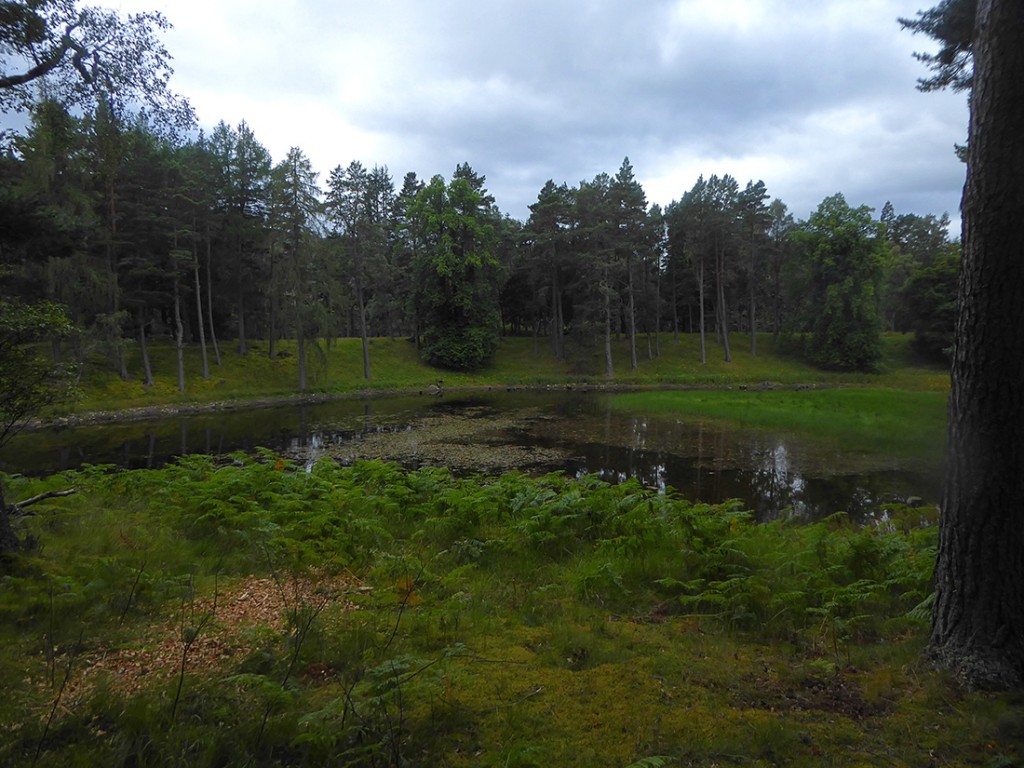 A sculpture at Invercauld house glimpsed through the trees
"Lumpy Manny"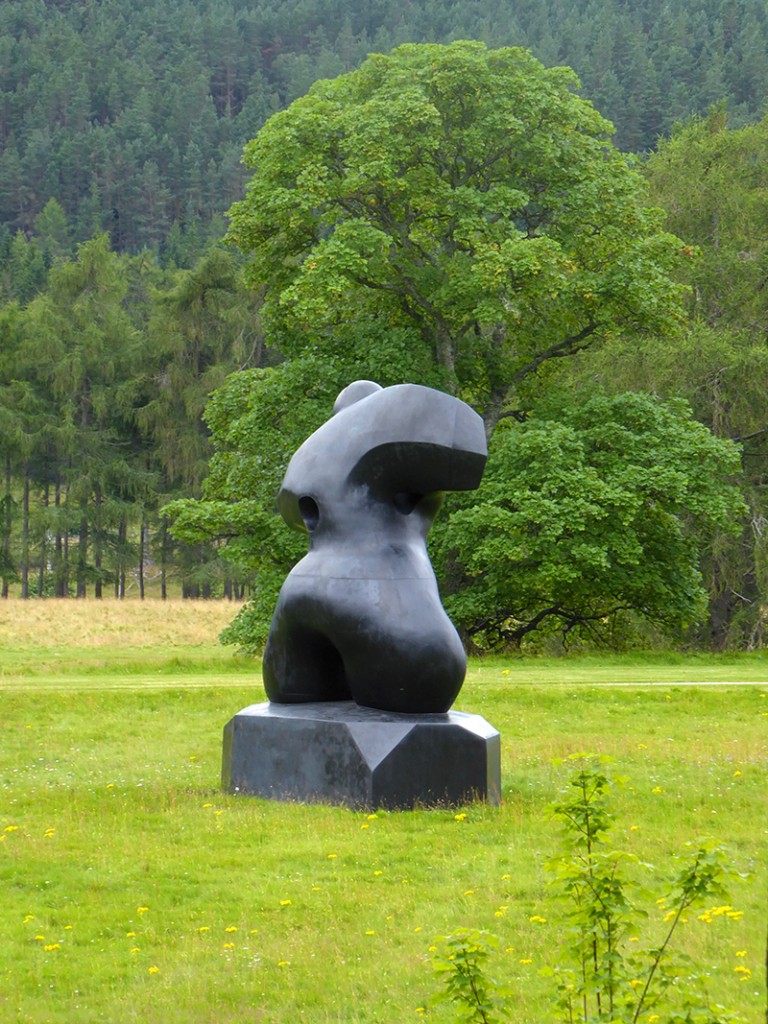 There's a horse and a few others too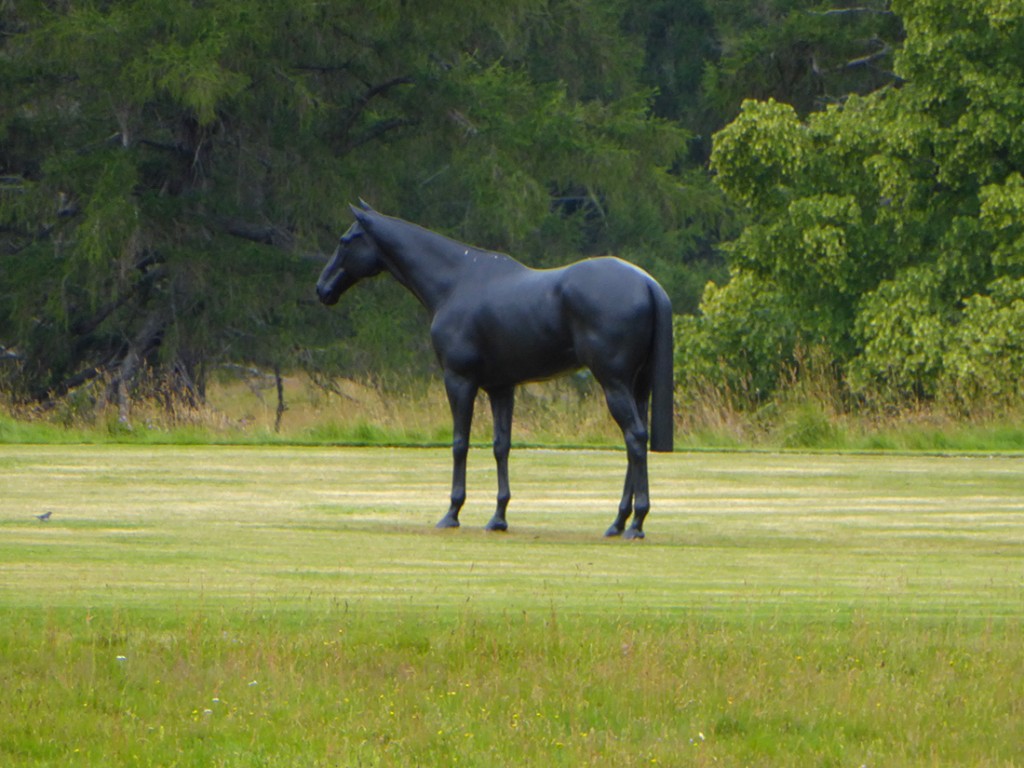 Invercauld House with our first target Creag a'Chleirich behind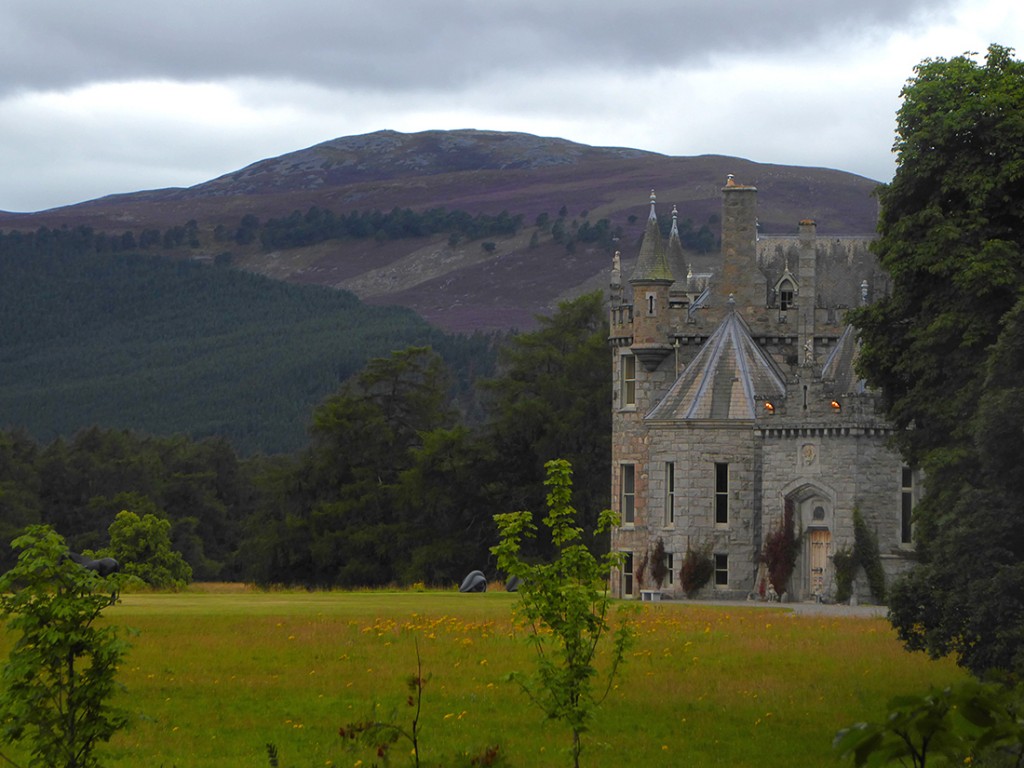 The path forks we headed right following Allt an t-Sluggain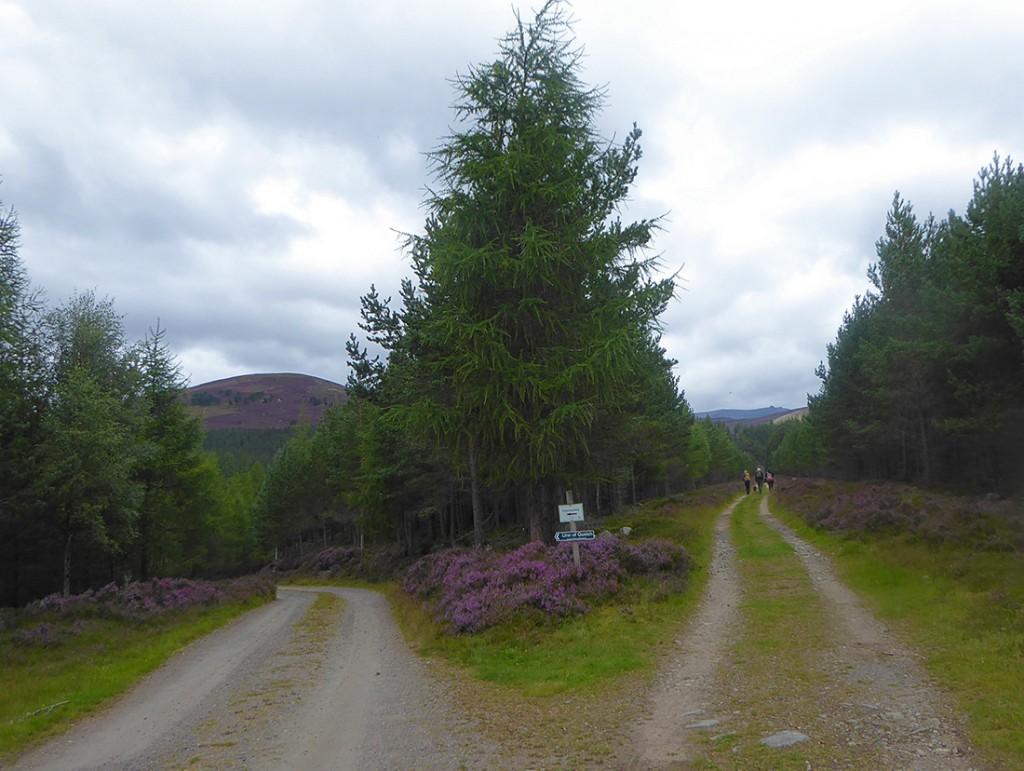 The path follows the the sweeping burn, looks like it'd be a good mtb trail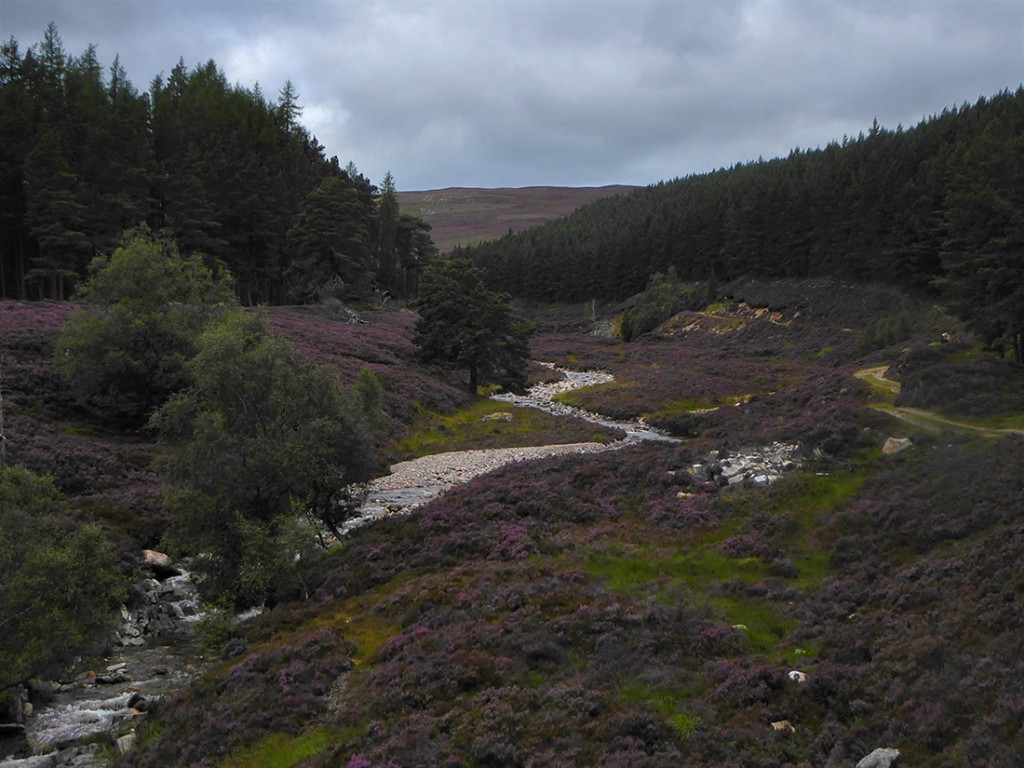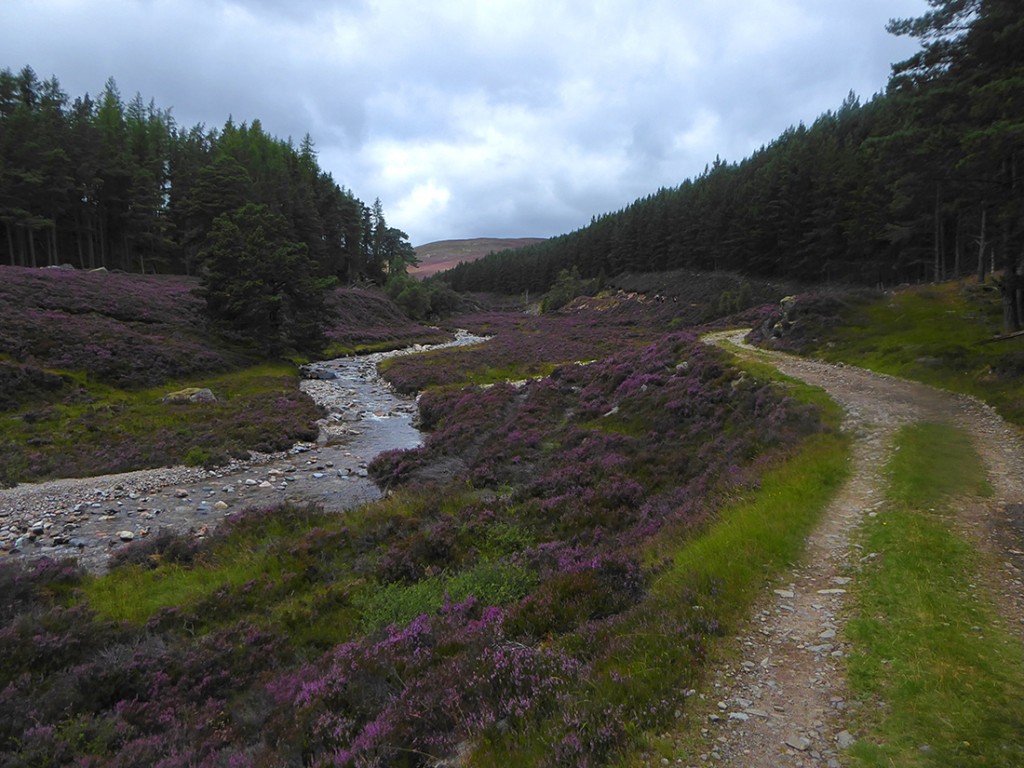 Turns out the rest of the party took the left fork a while back, so we head back down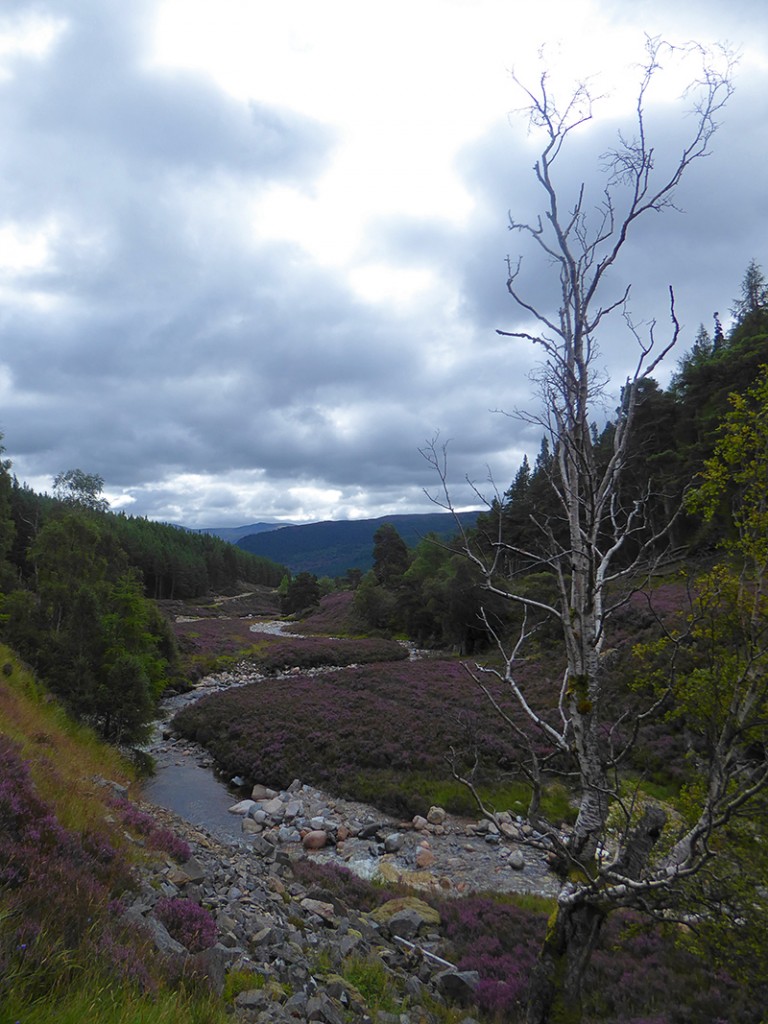 I pick a few of these shiny berries, not sure what they are but will find out (turns out they're cow berries and although edible, a wee bit bitter, nae fine)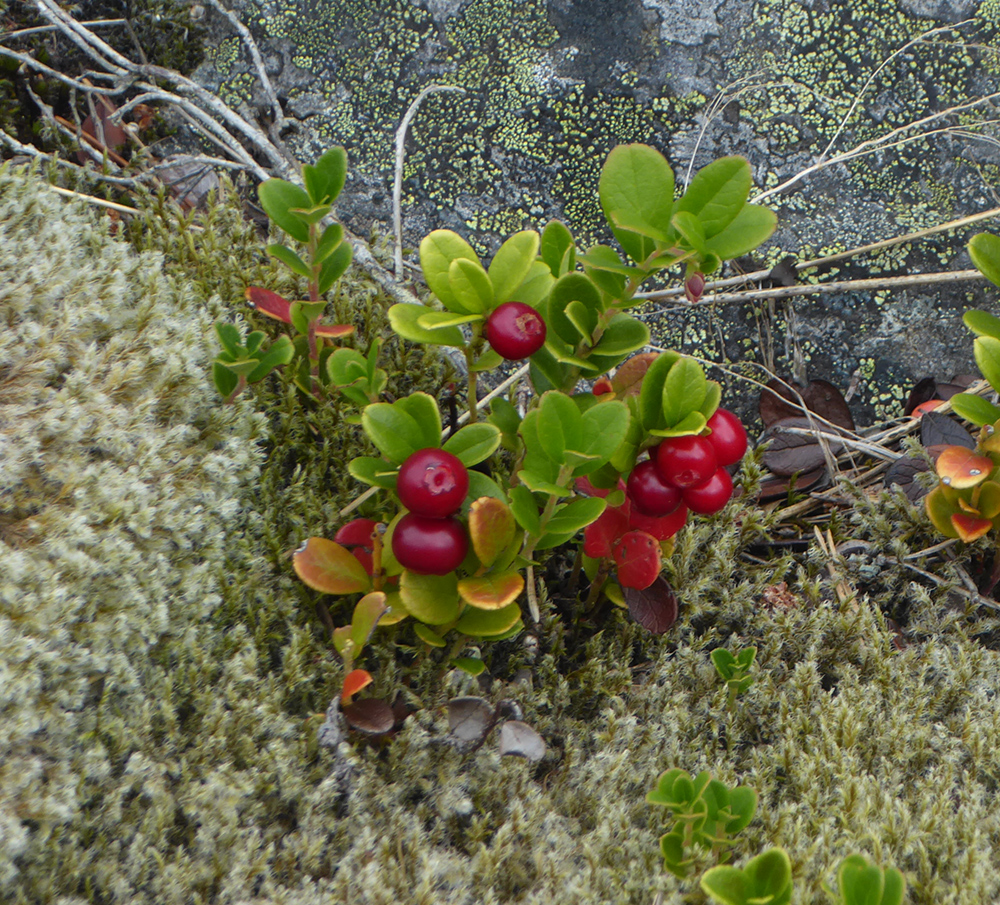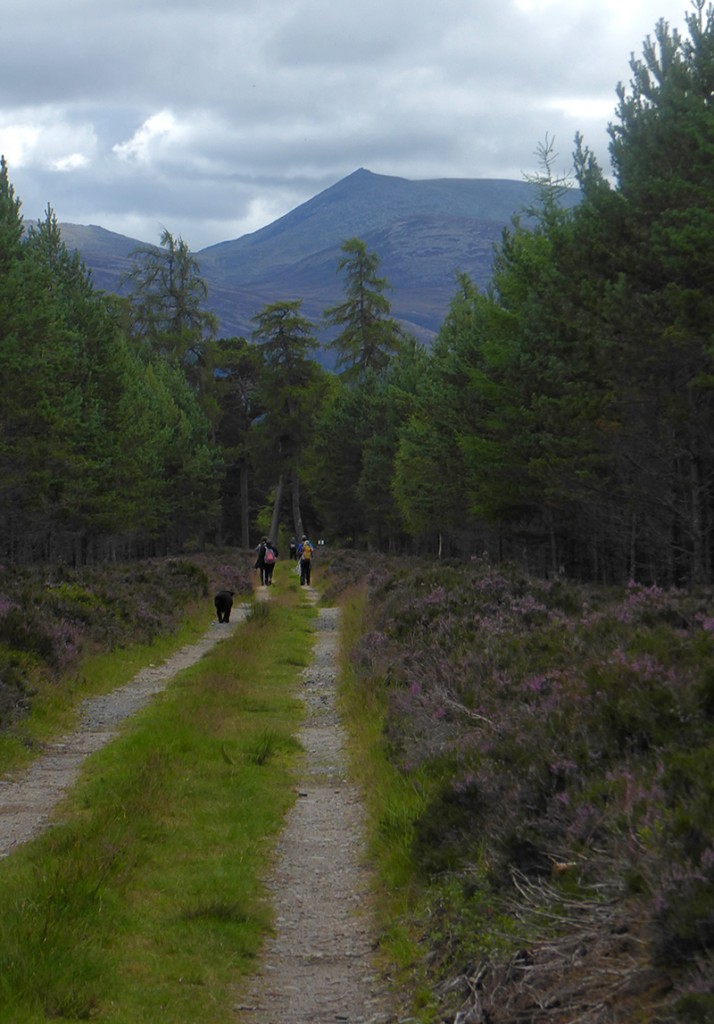 Back across the burn on the left fork. This will be a useful water refill stop later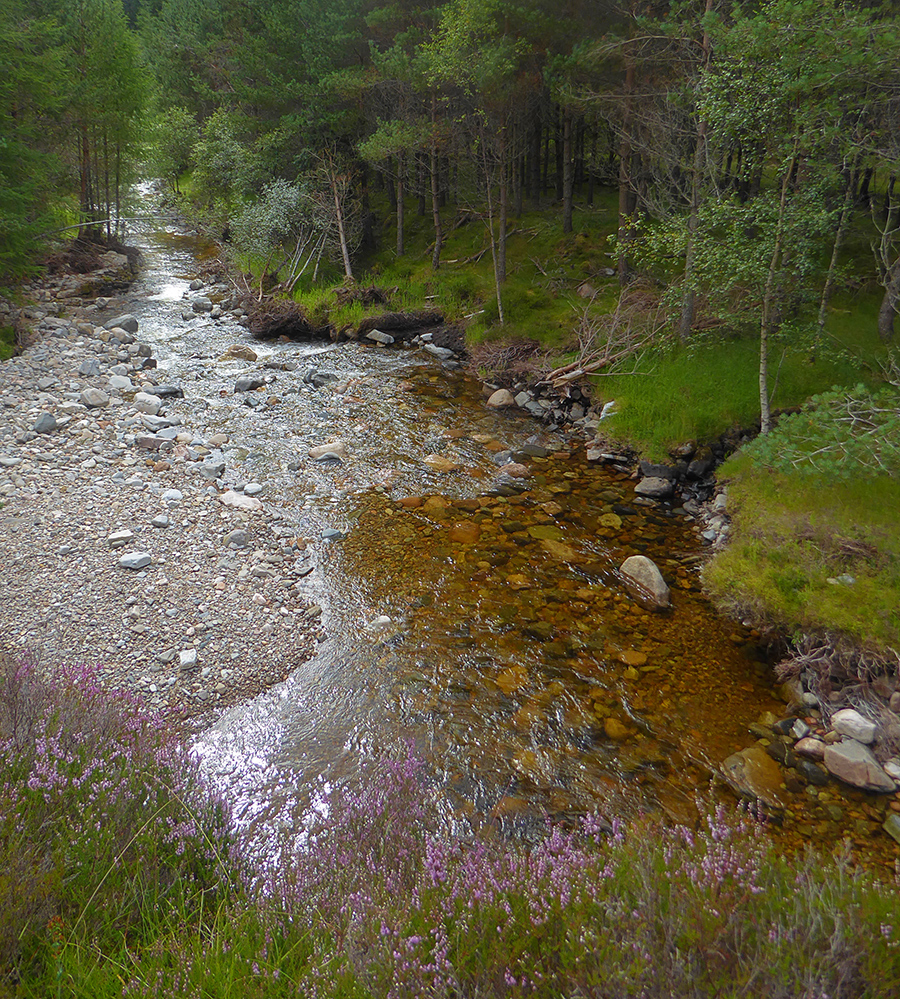 Climbing up through the forest. Stopped for lunch. The undergrowth is alive with beasties, empty a few spiders out of the rucksack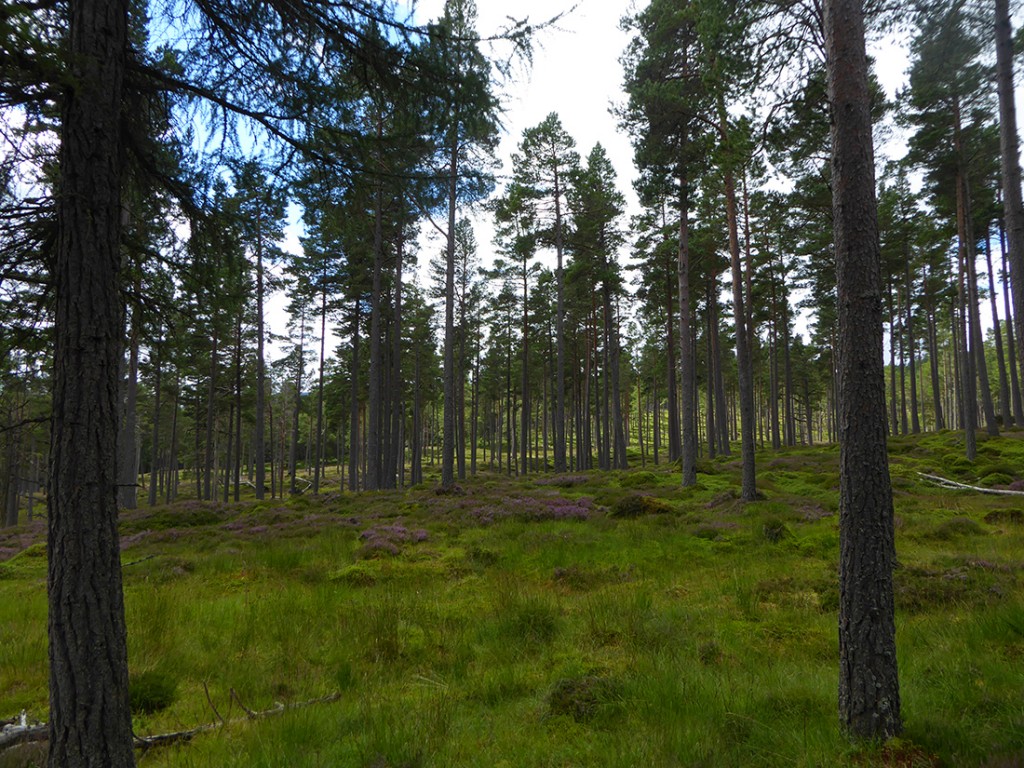 An angle of fir and heather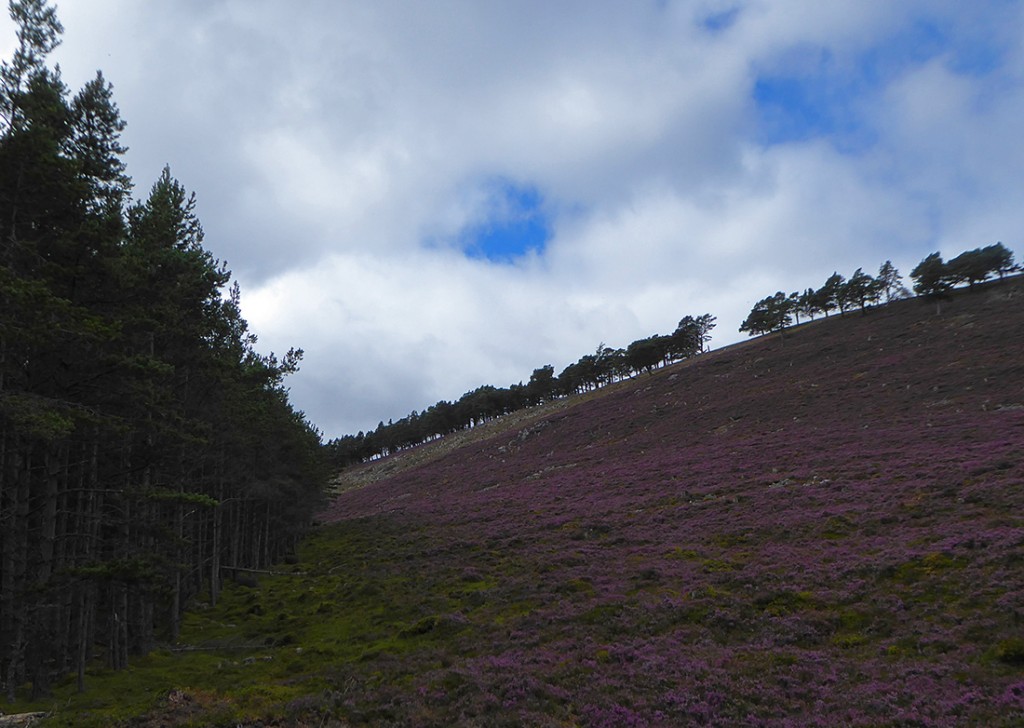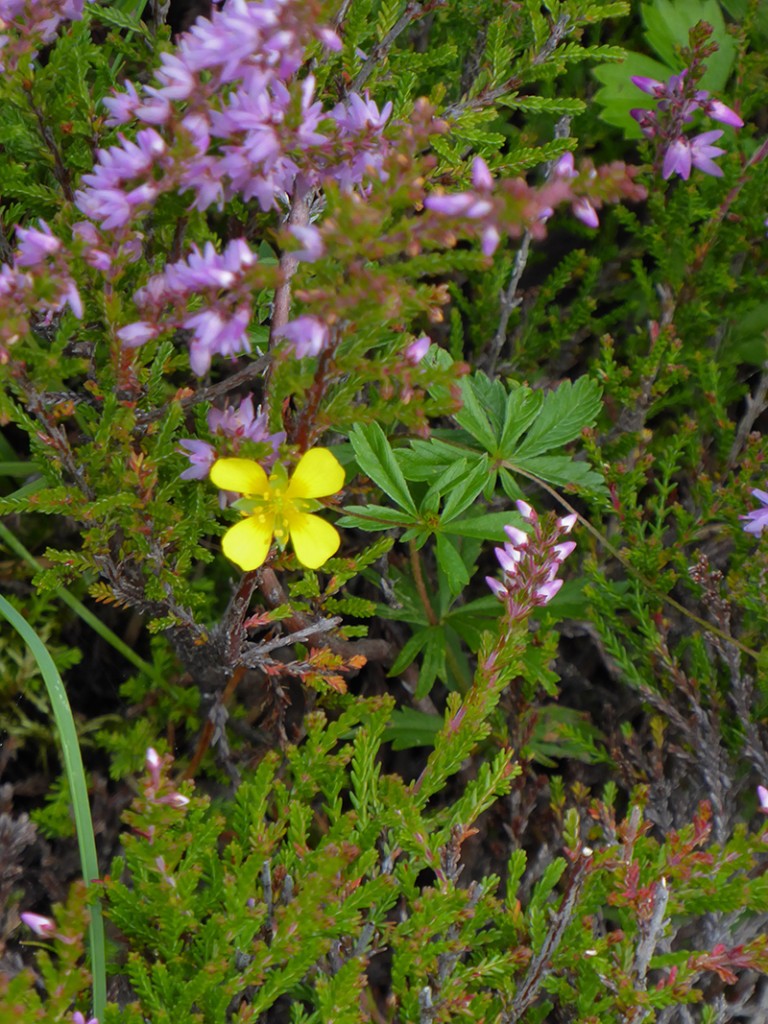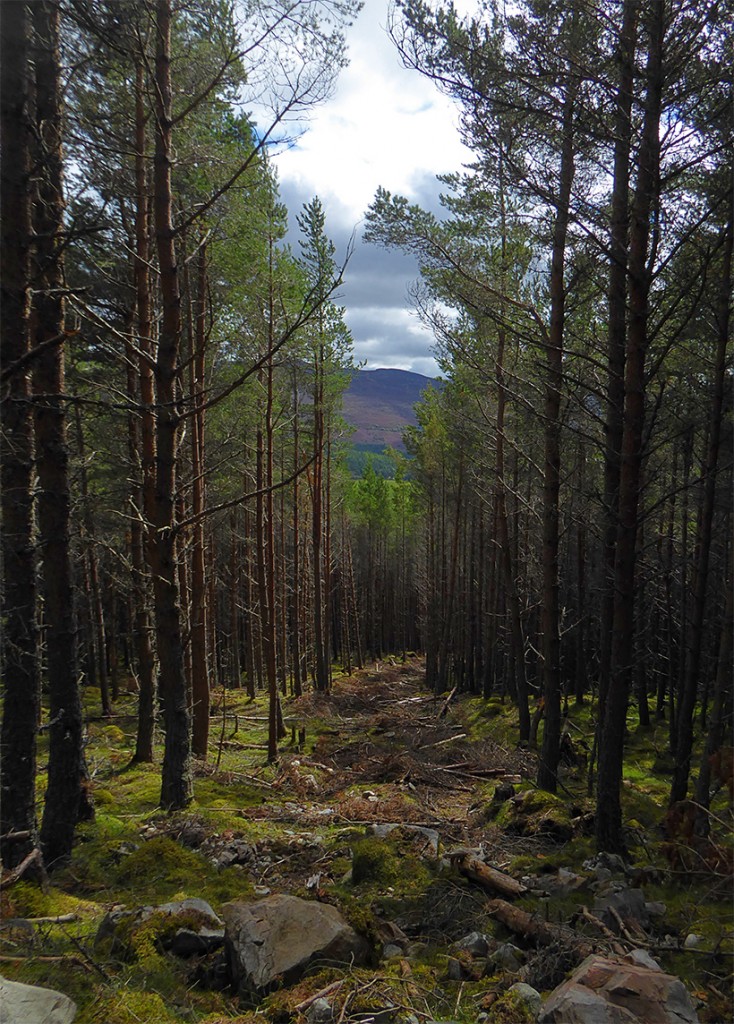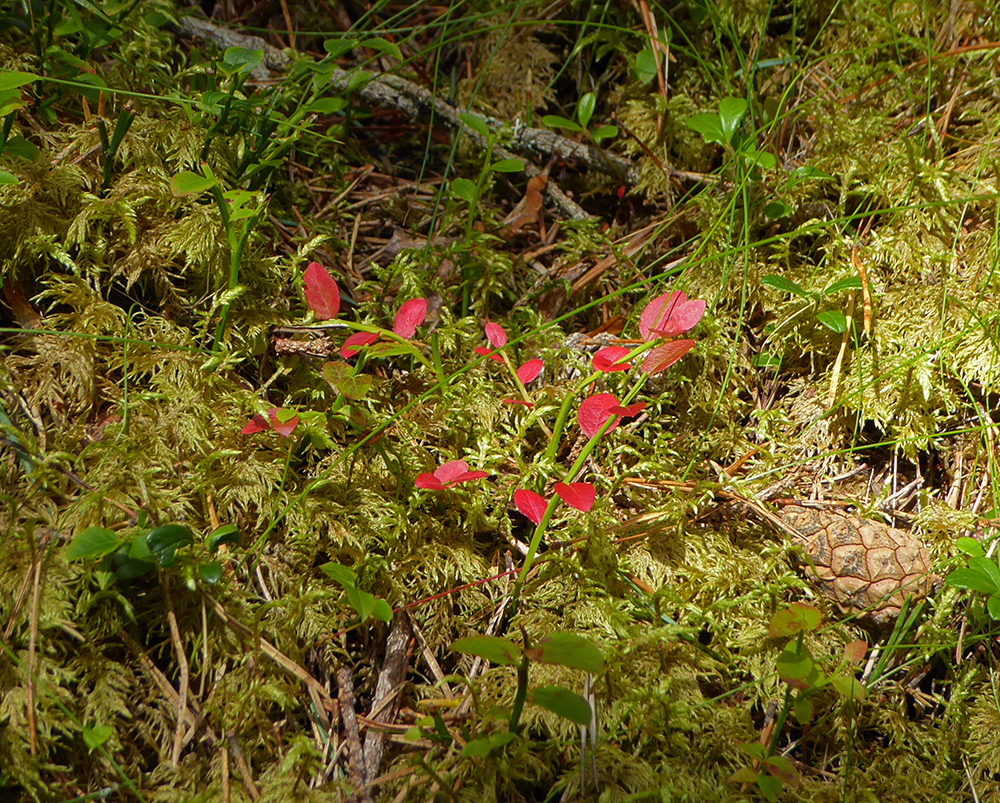 Coming back out of the plantation, the reverse angle of heather and trees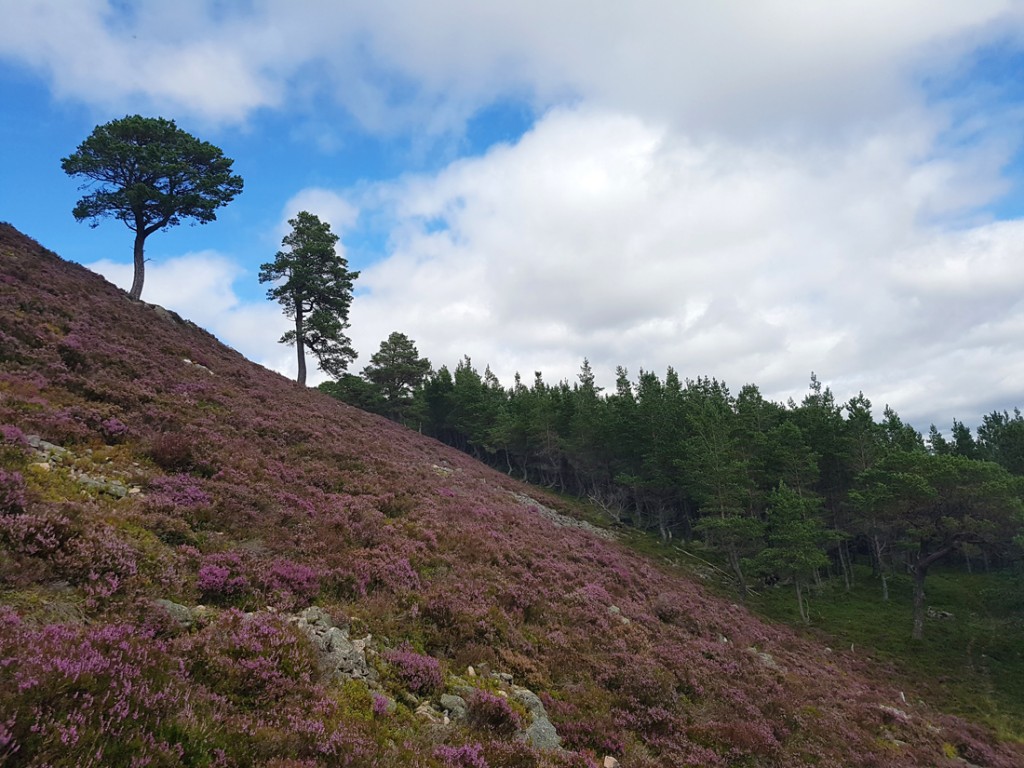 A quick nosey around a rocky outcrop. If this was another 30m along it'd be a great spot for a break, as it is the view is surrounded by the trees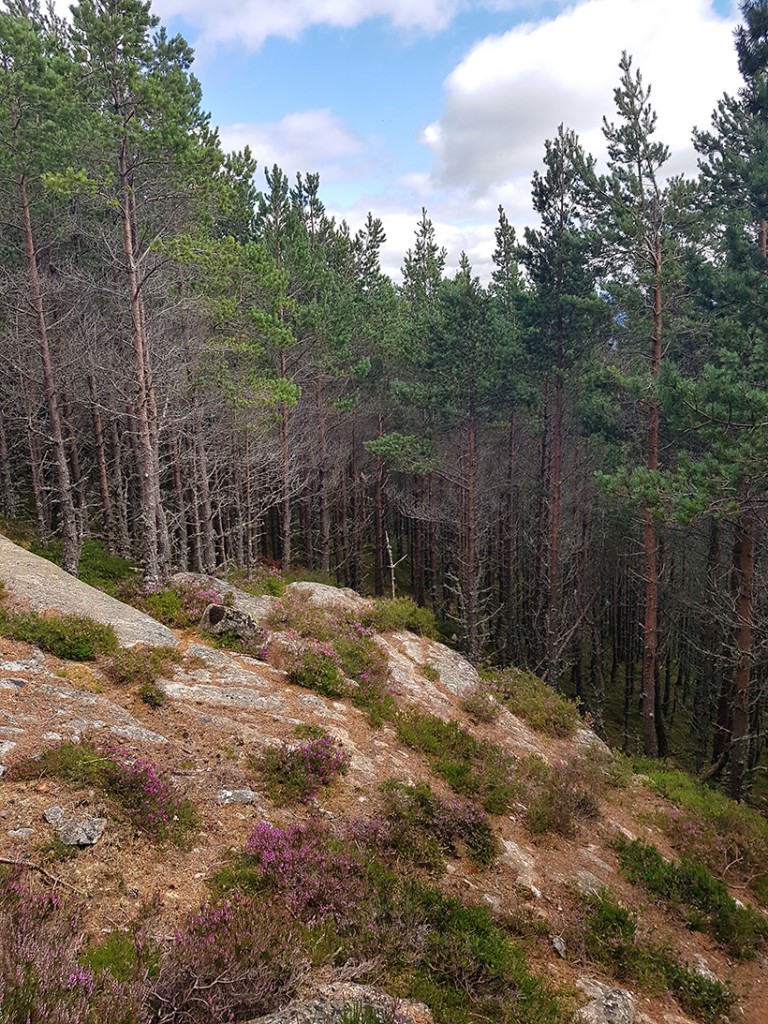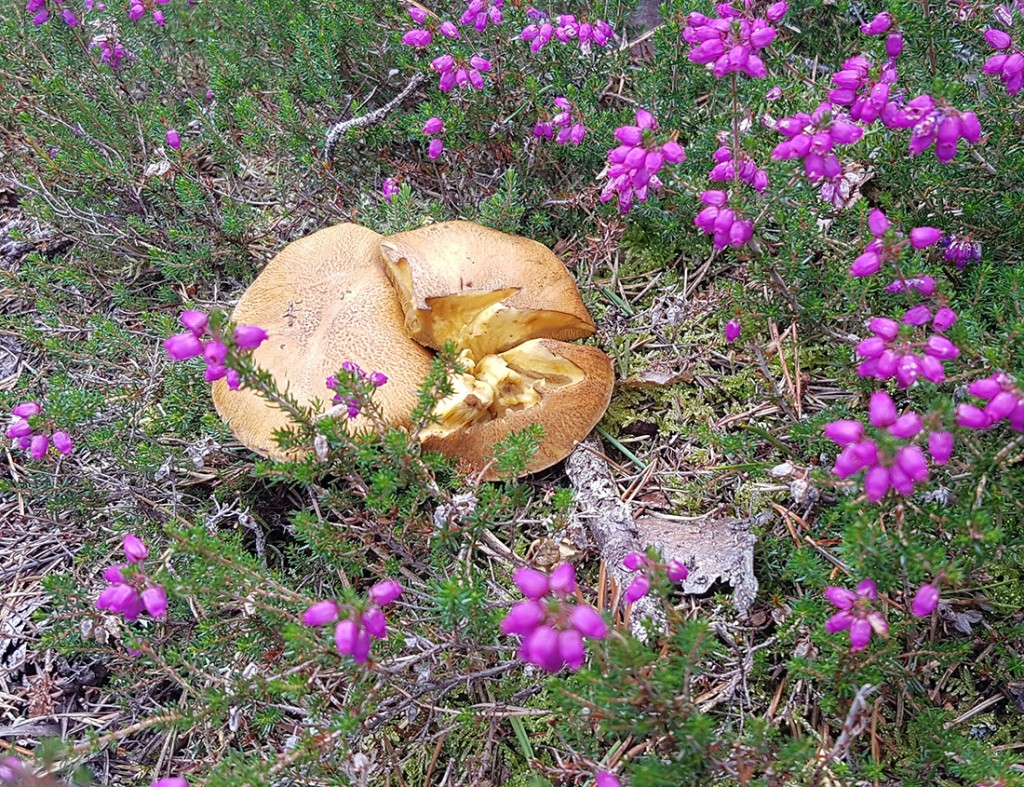 Which thin out to get a first glimpse of a really nice view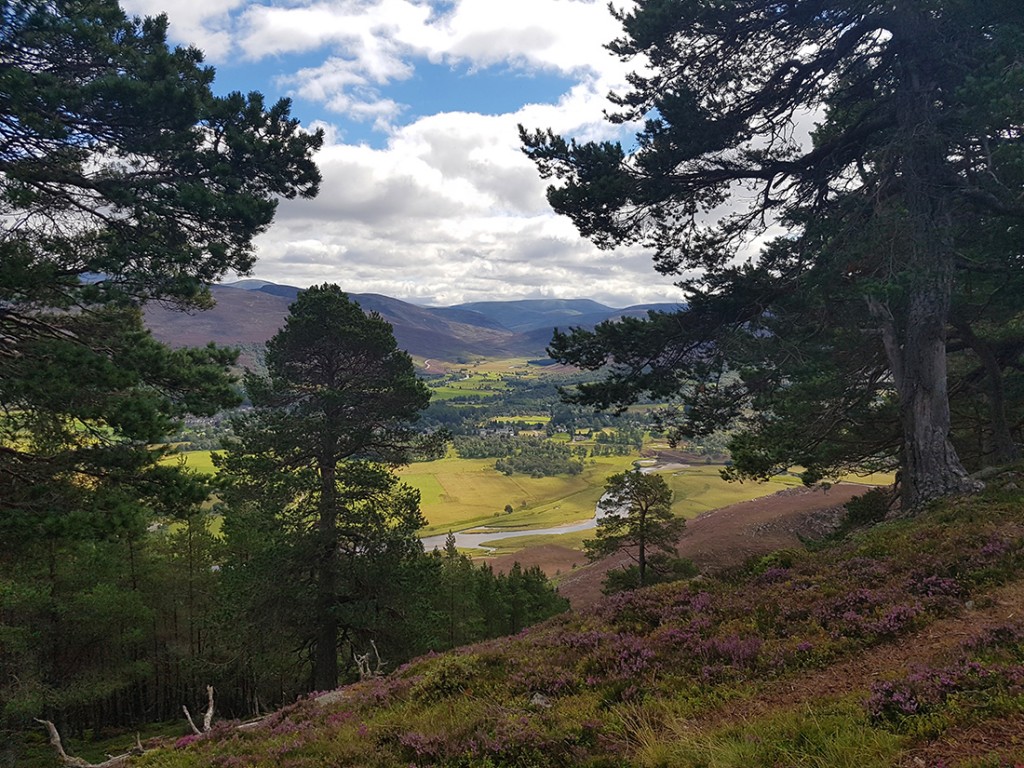 To the South we get an overview of Braemar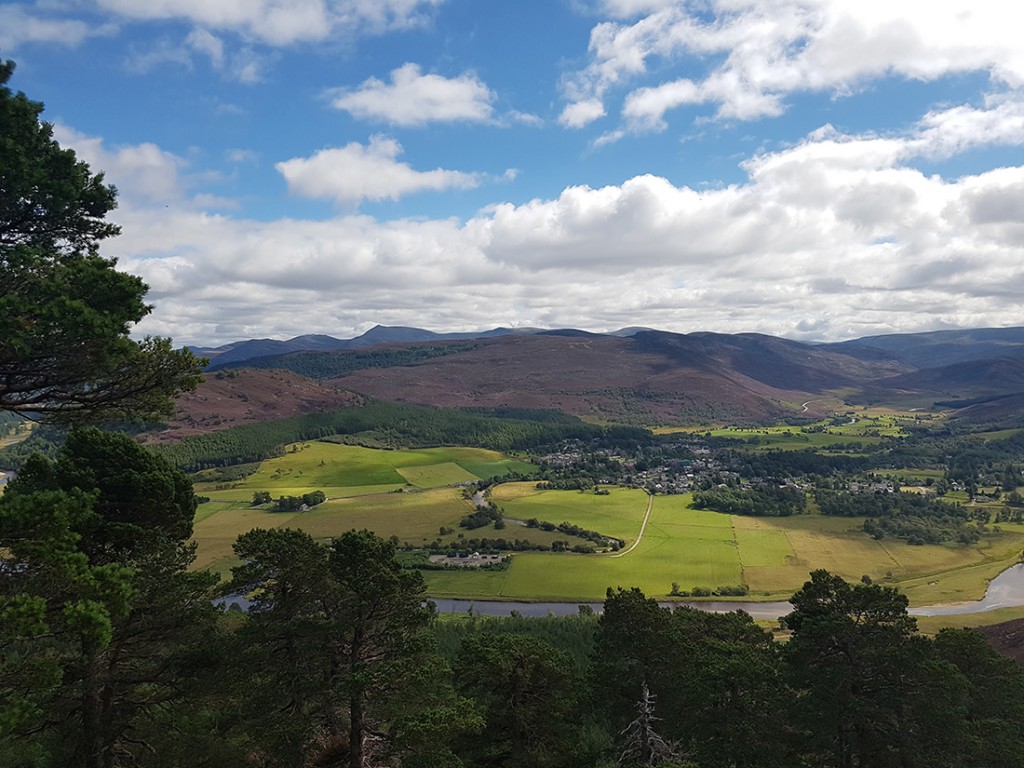 Looking back we can see Invercauld house, and also closer Braemar Castle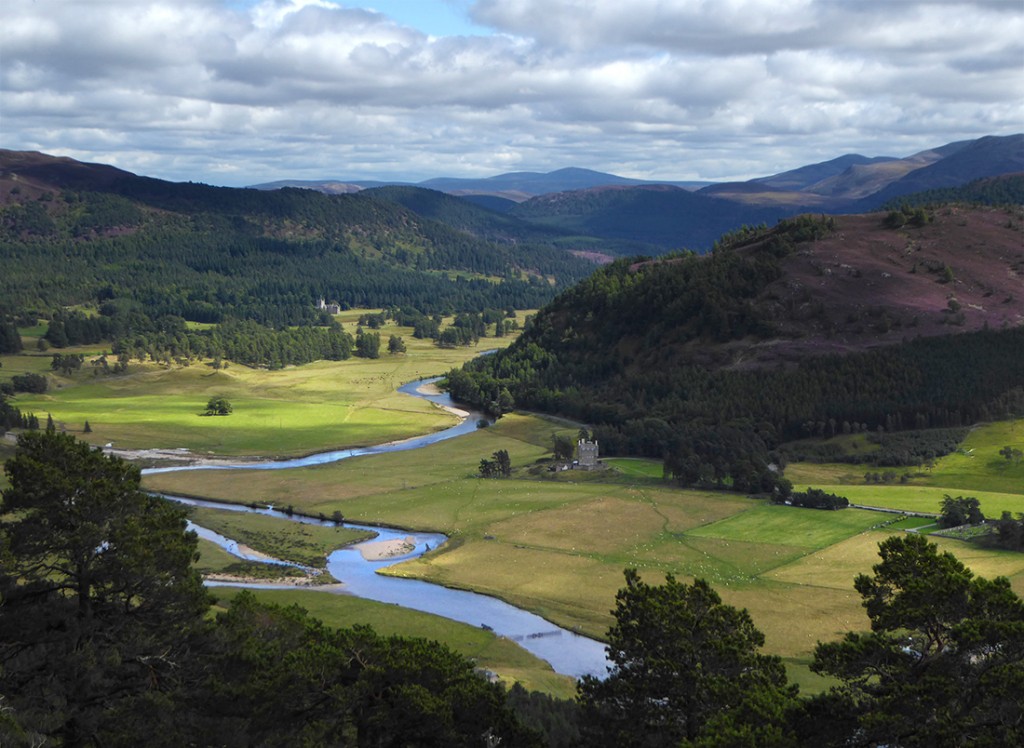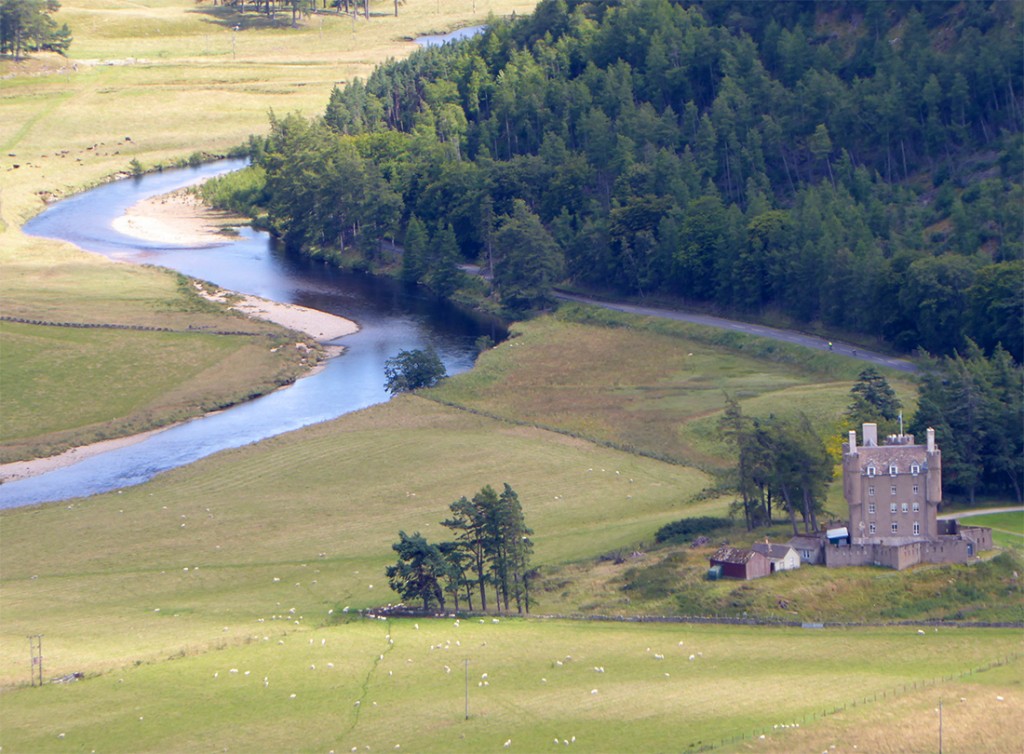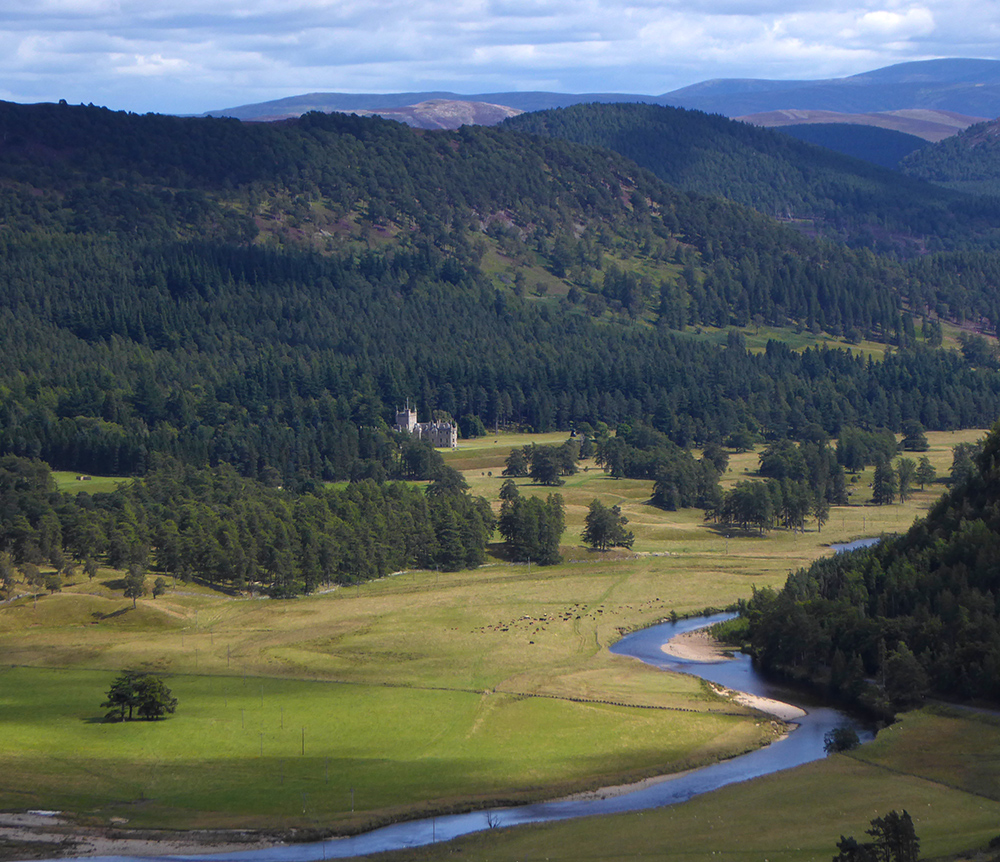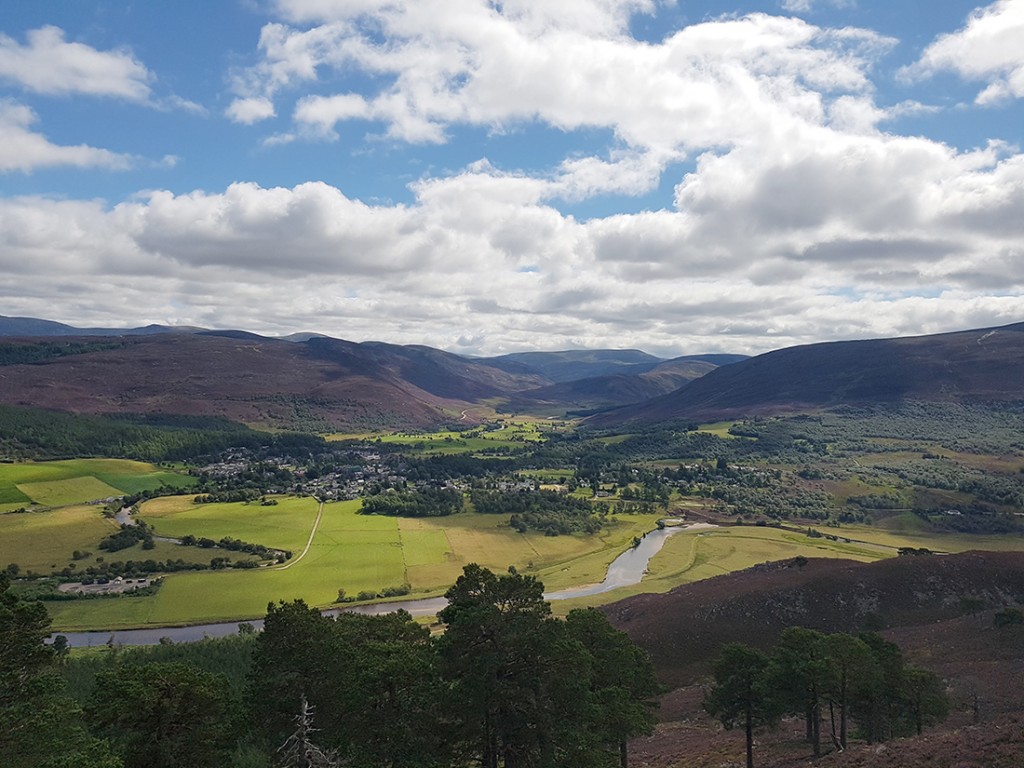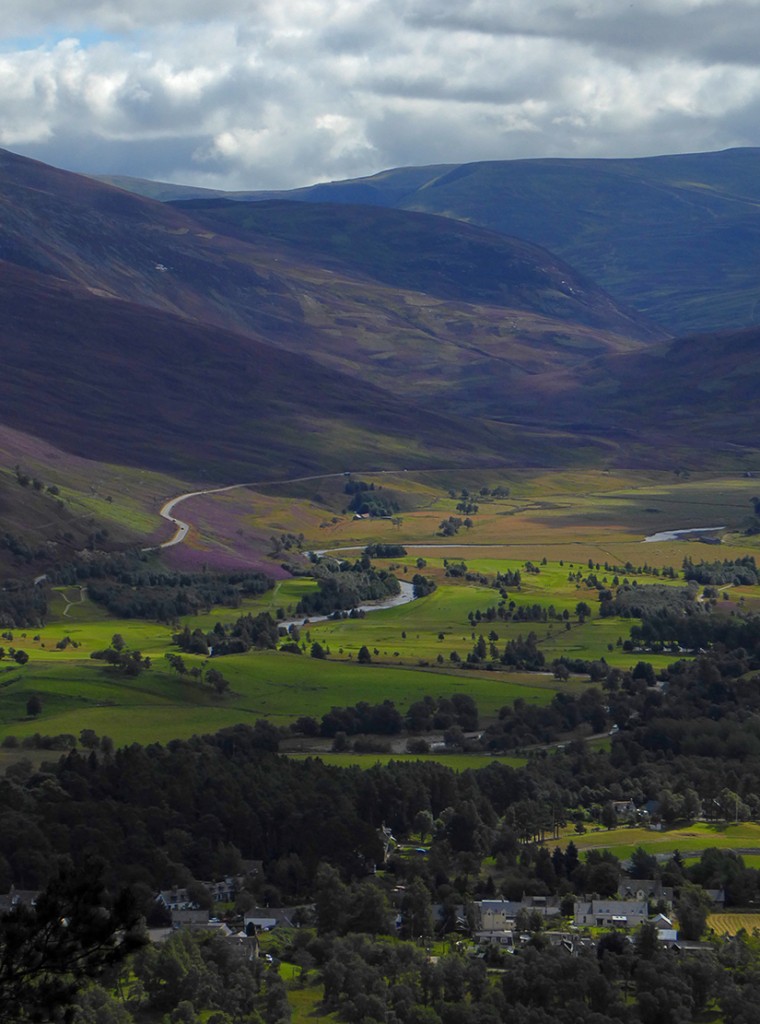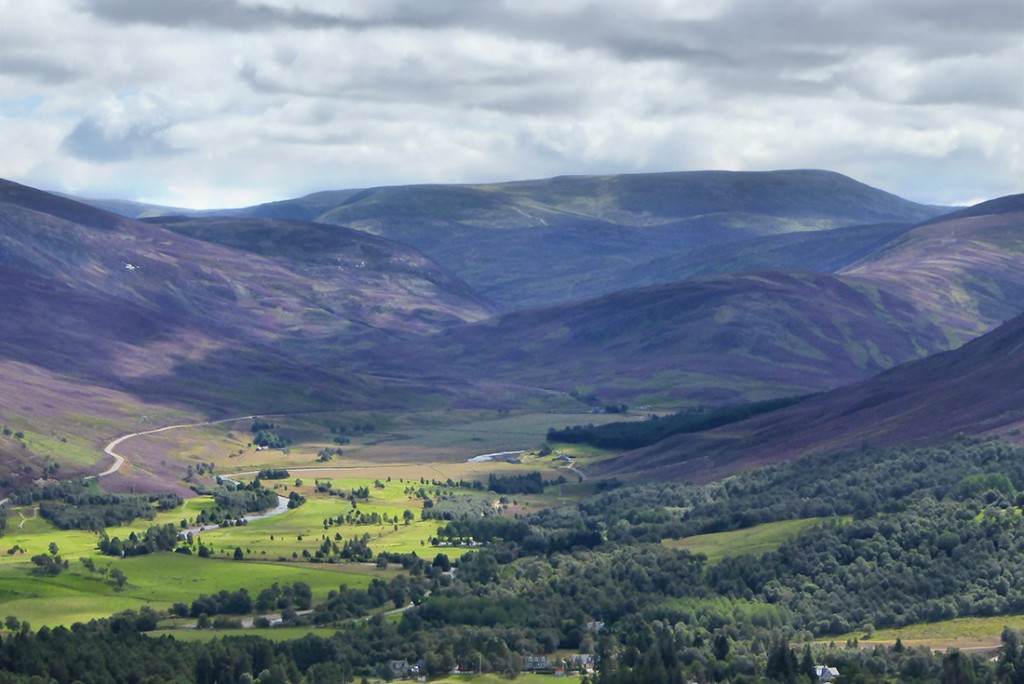 Climbing a bit further the view of the meandering Dee opens up to the West, it's an epic bit of scenery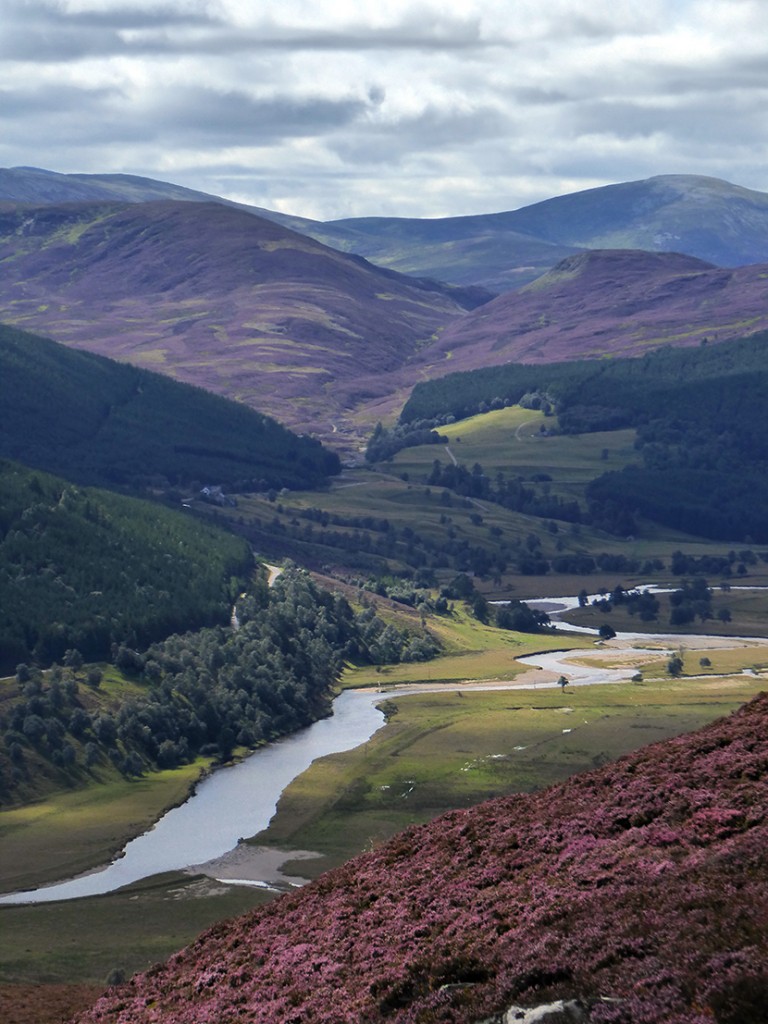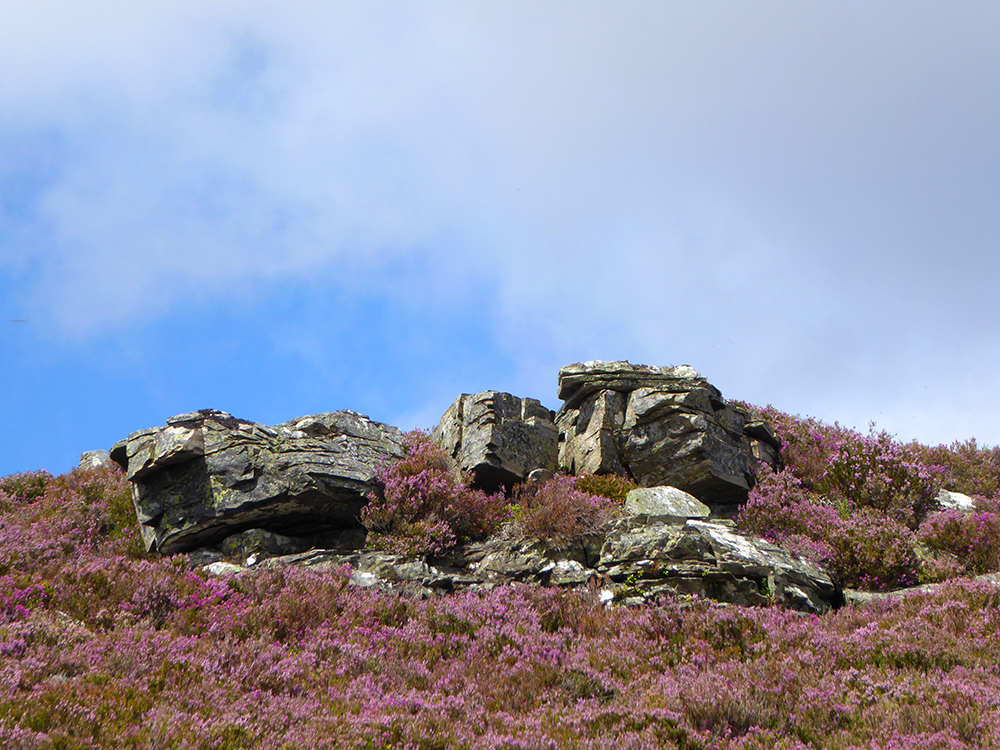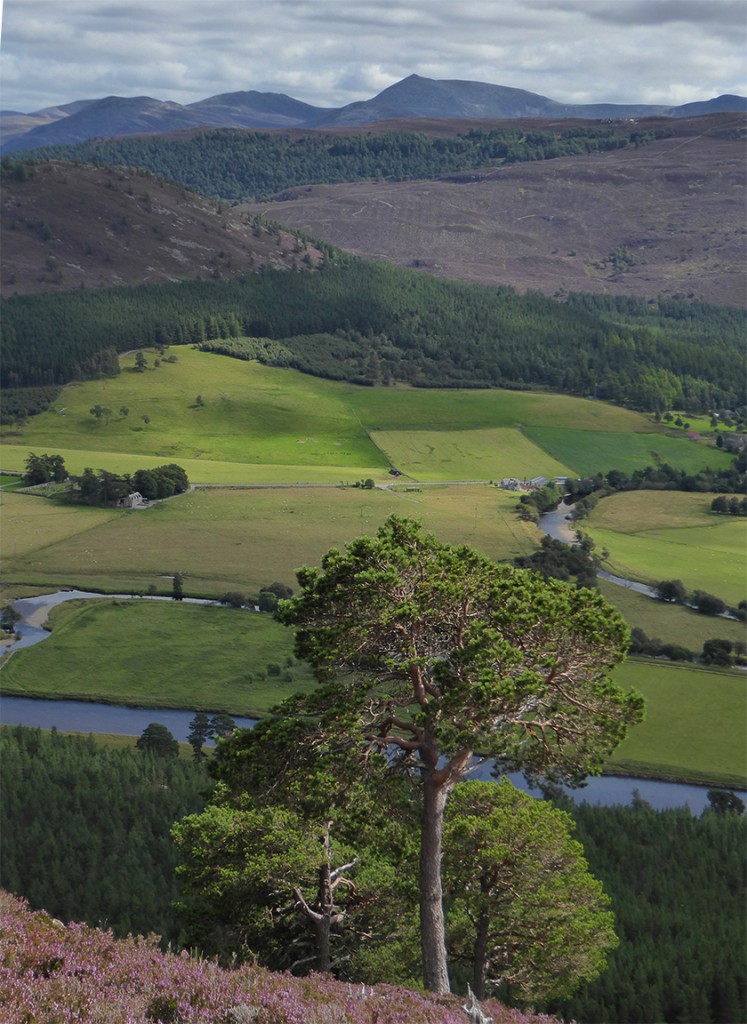 A great view.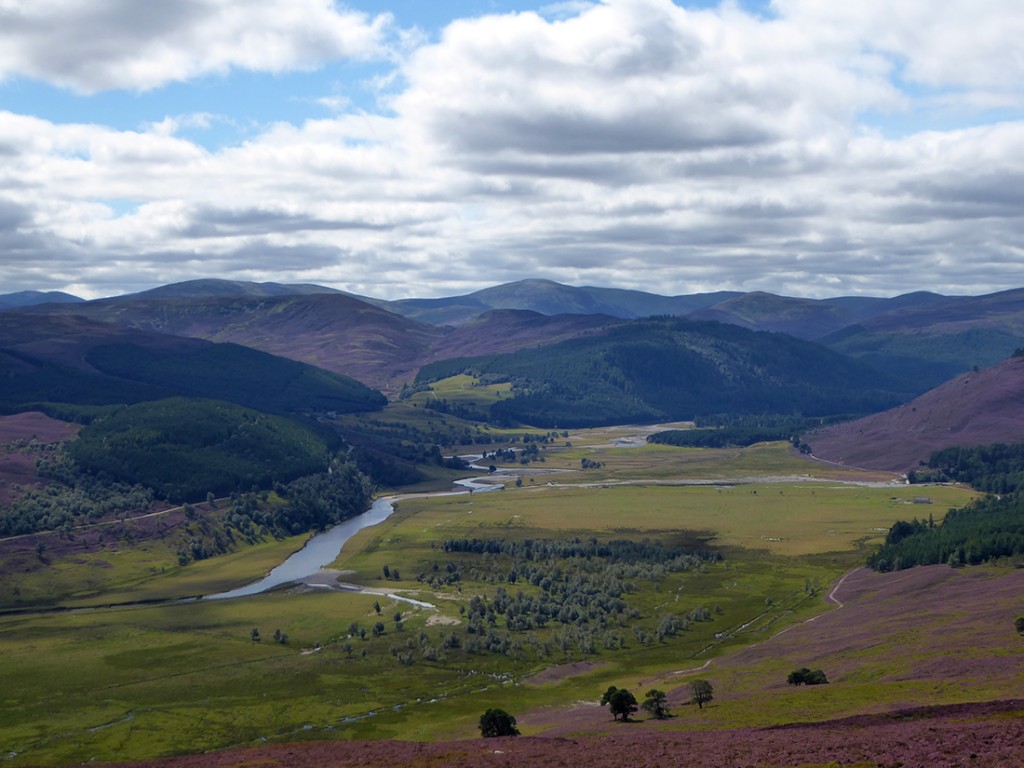 Looking a bit closer at the river and flood plain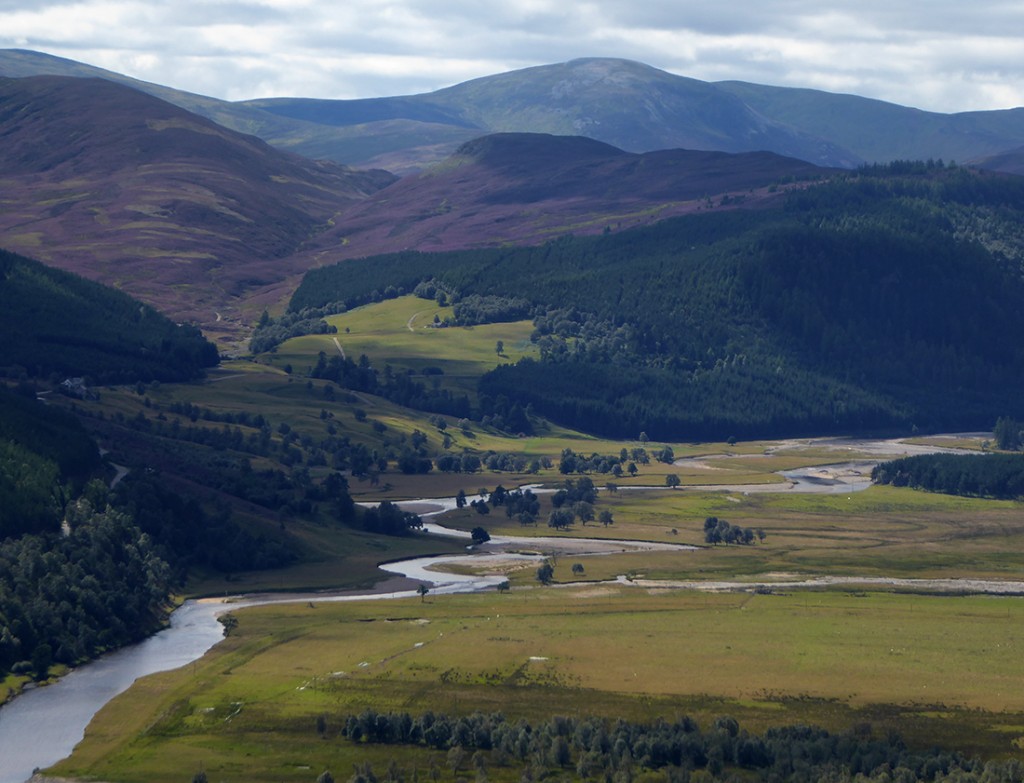 ..closer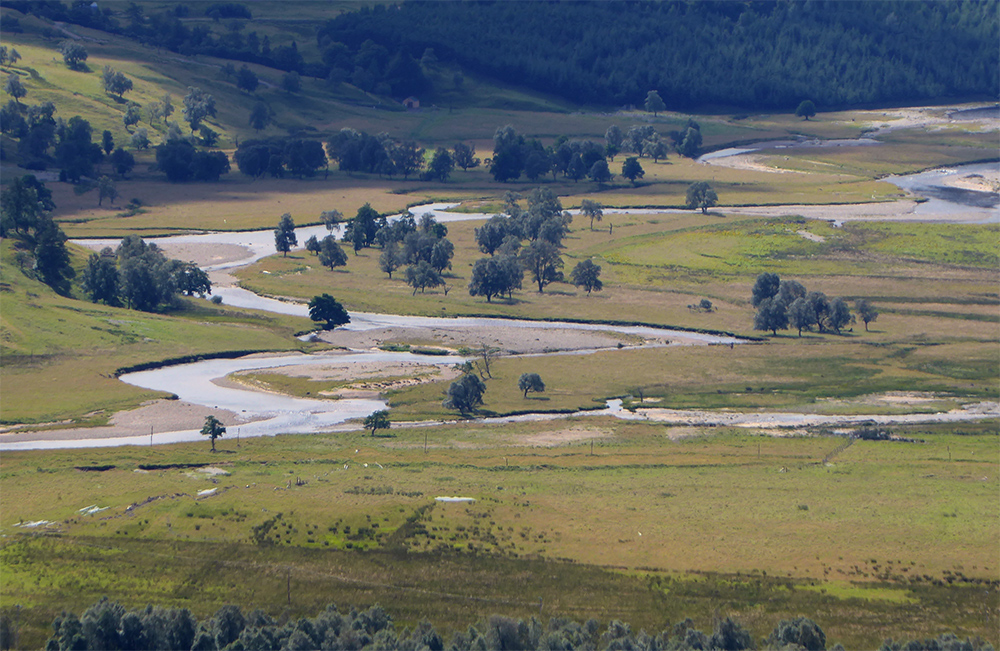 There's a few paragliders up today, they must get amazing views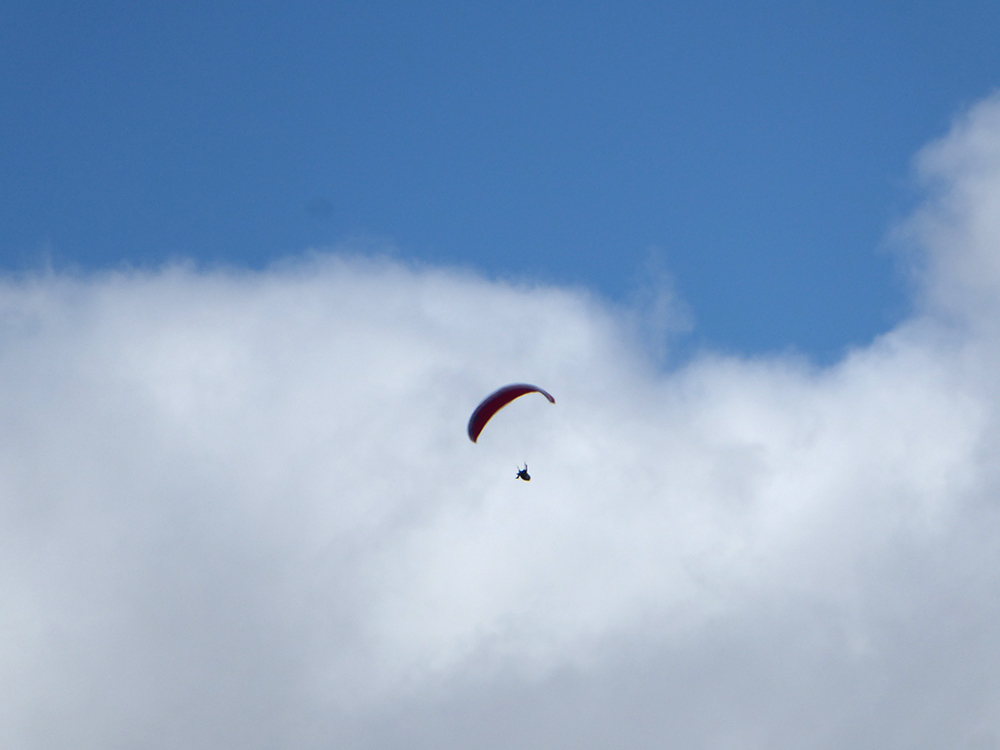 Cairn on the rocky ridge at the top of Creag a' Chleirich
This bright orange fungi? seems quite common on high up moorland. No idea what it is though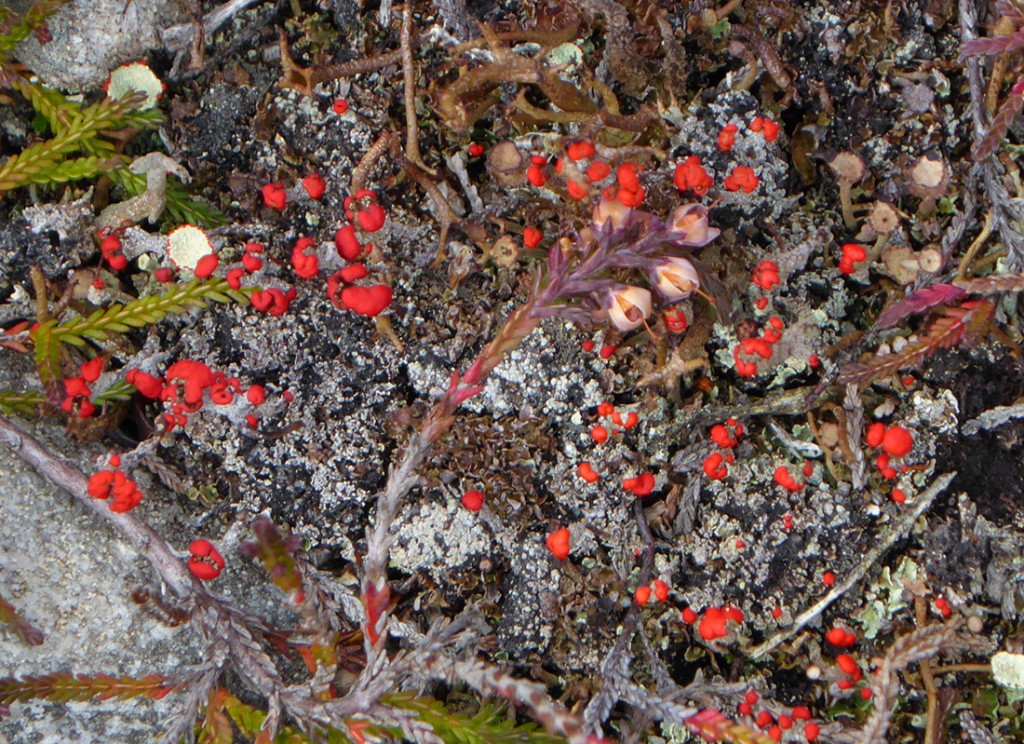 Heading towards Carn na Drochaid. There's not really any well defined path that traverses the saddle in between, and it's a bit boggy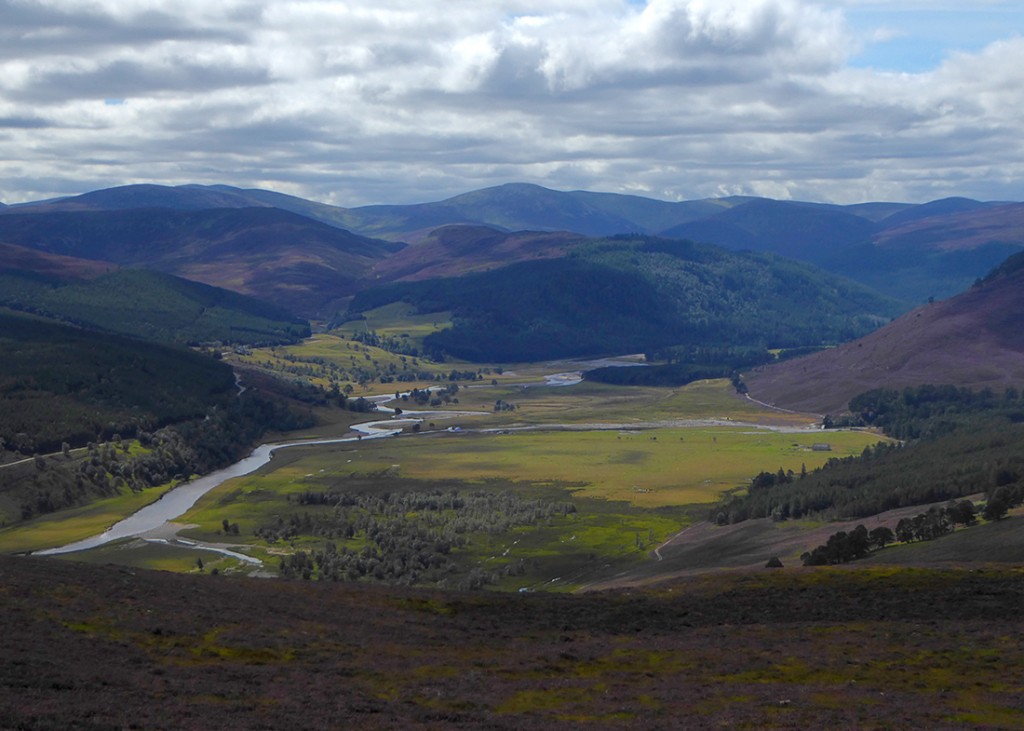 Massive saw fly buzzing around.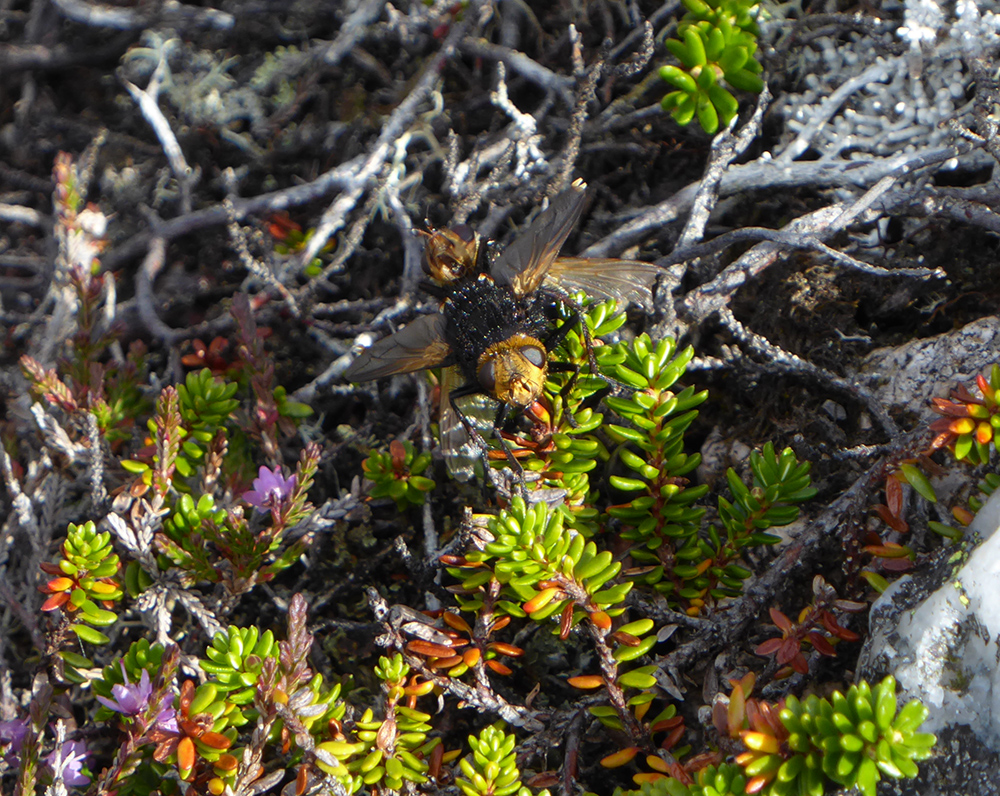 Decent view North, gaps in the clouds speckling the hill sides. Ben Avon in the distance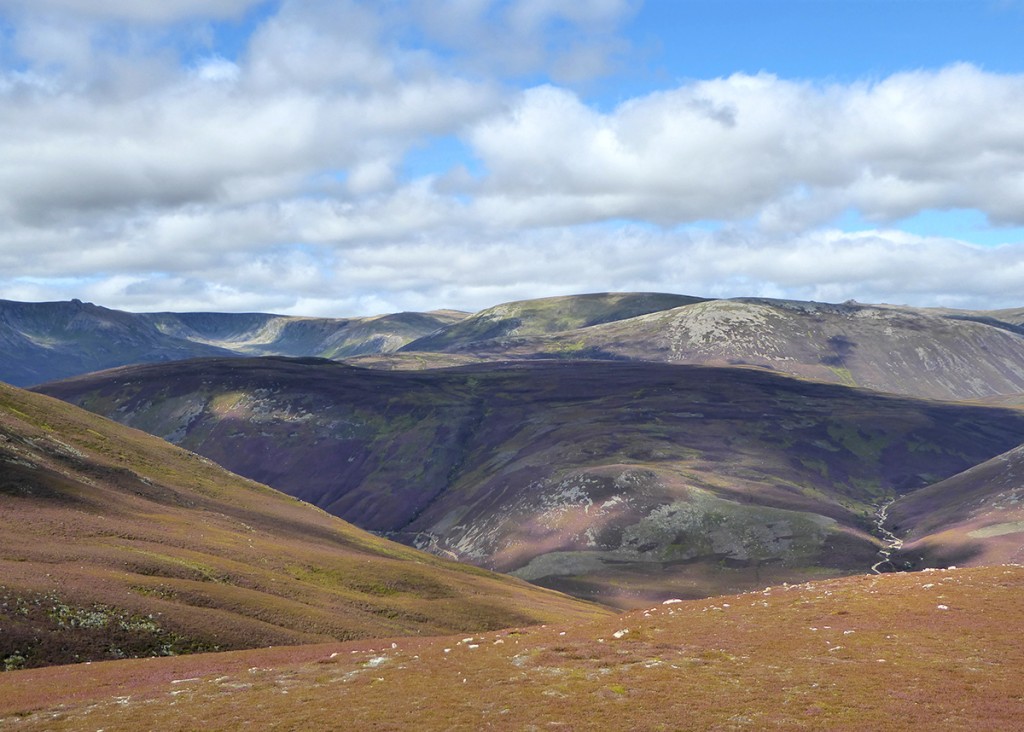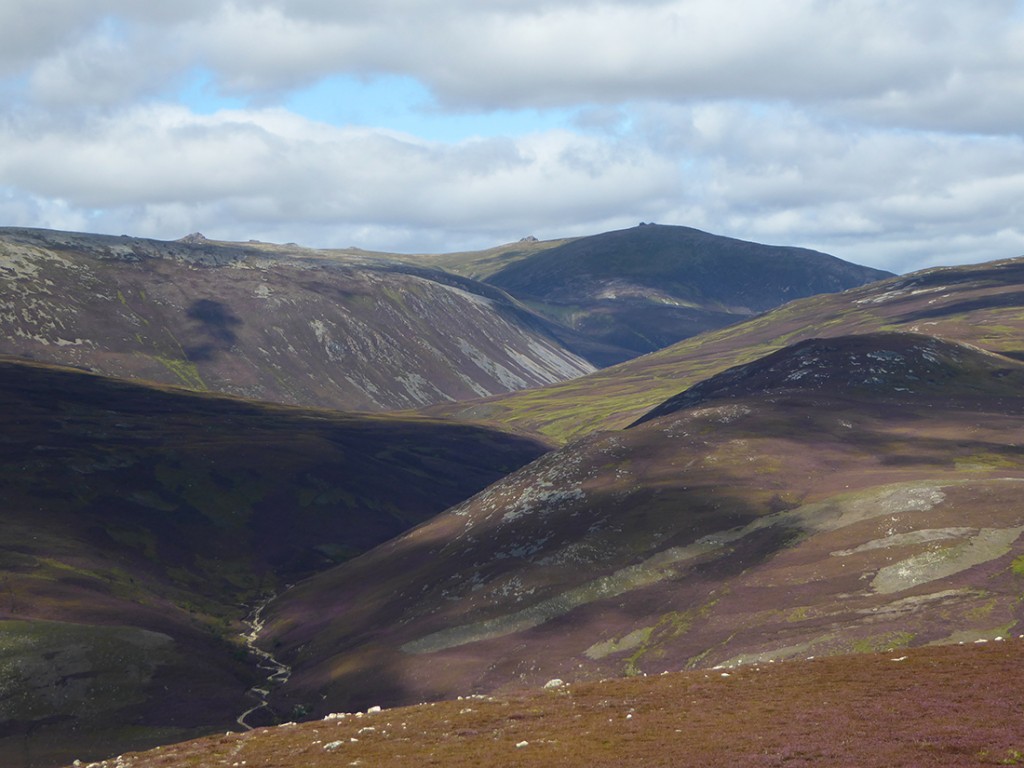 Closer look at the trail heading up past Meall Glasil Mor. It appears on 1:50k OS but not 1:25k :-/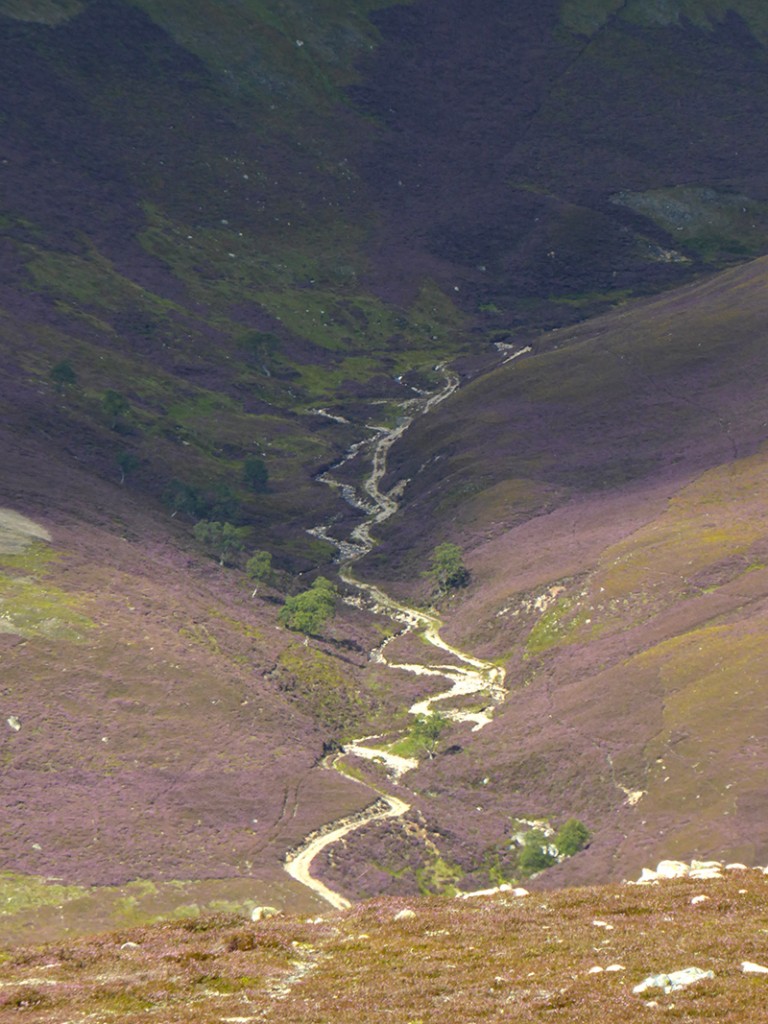 Shame it doesn't seem to go anywhere as it looks like a nice descent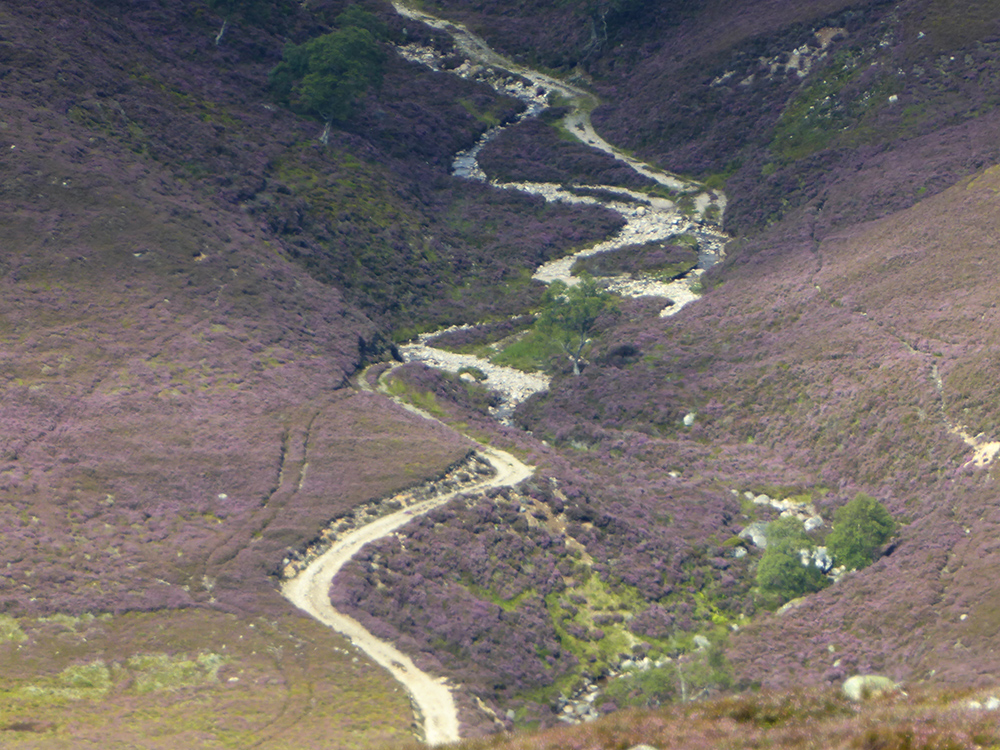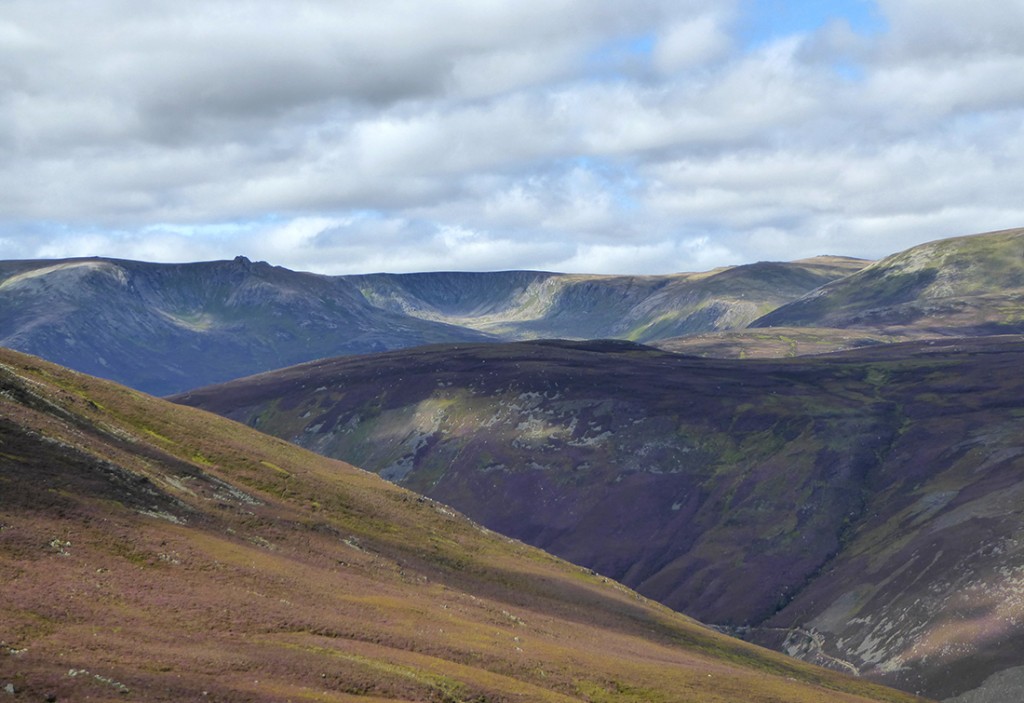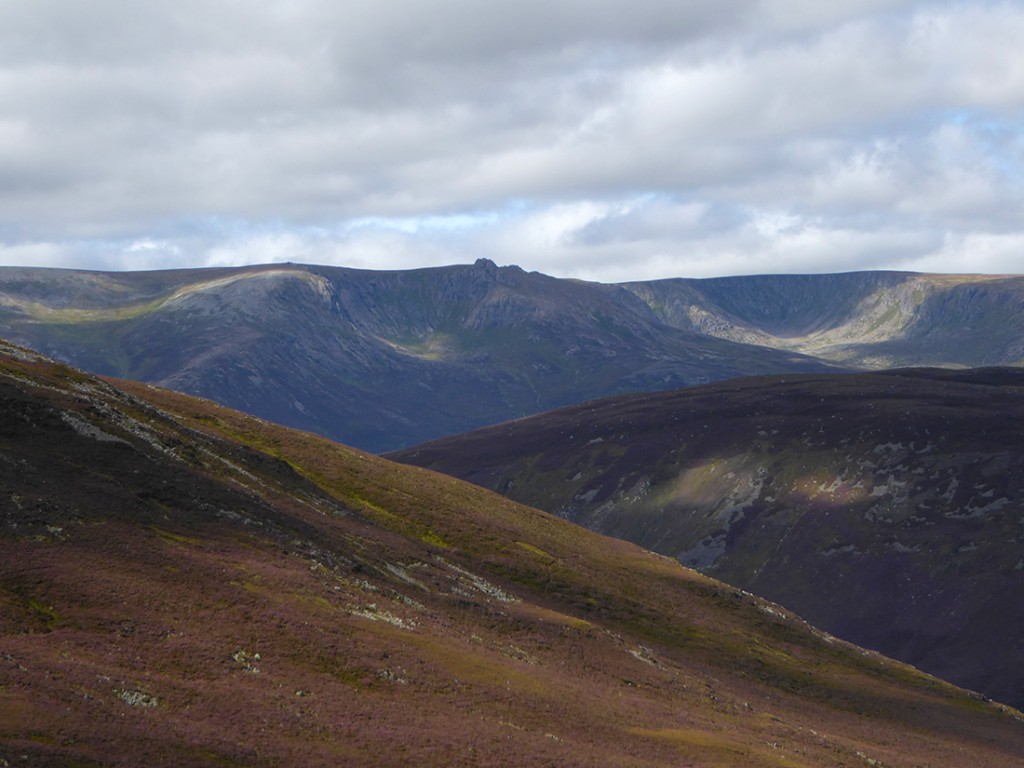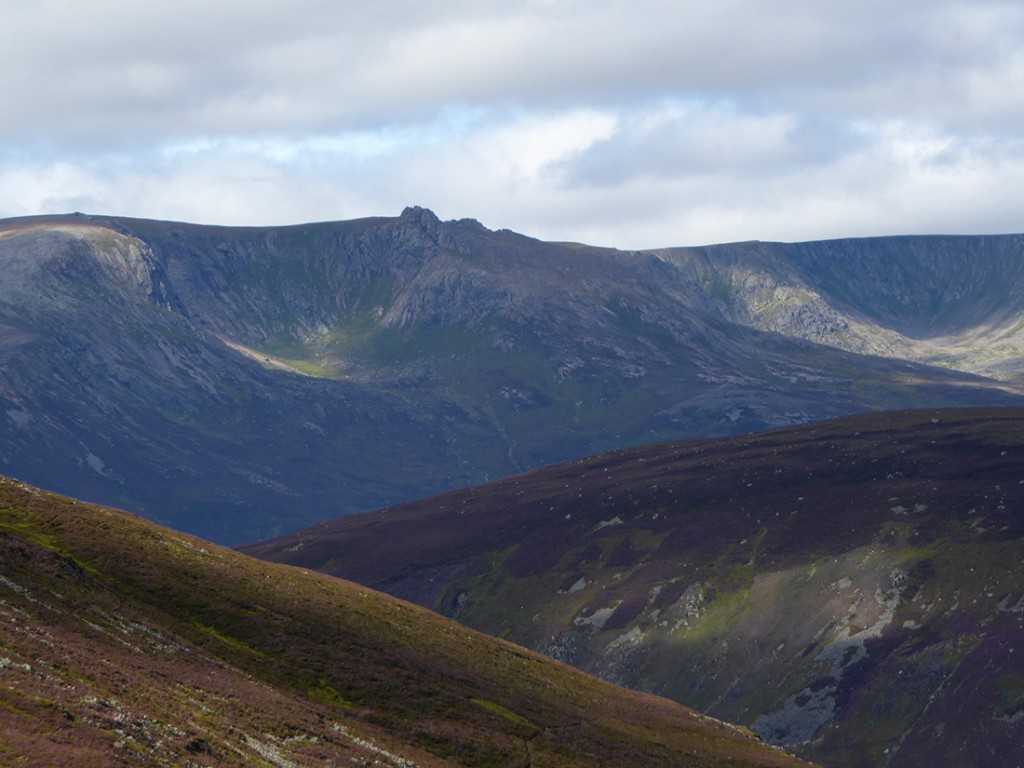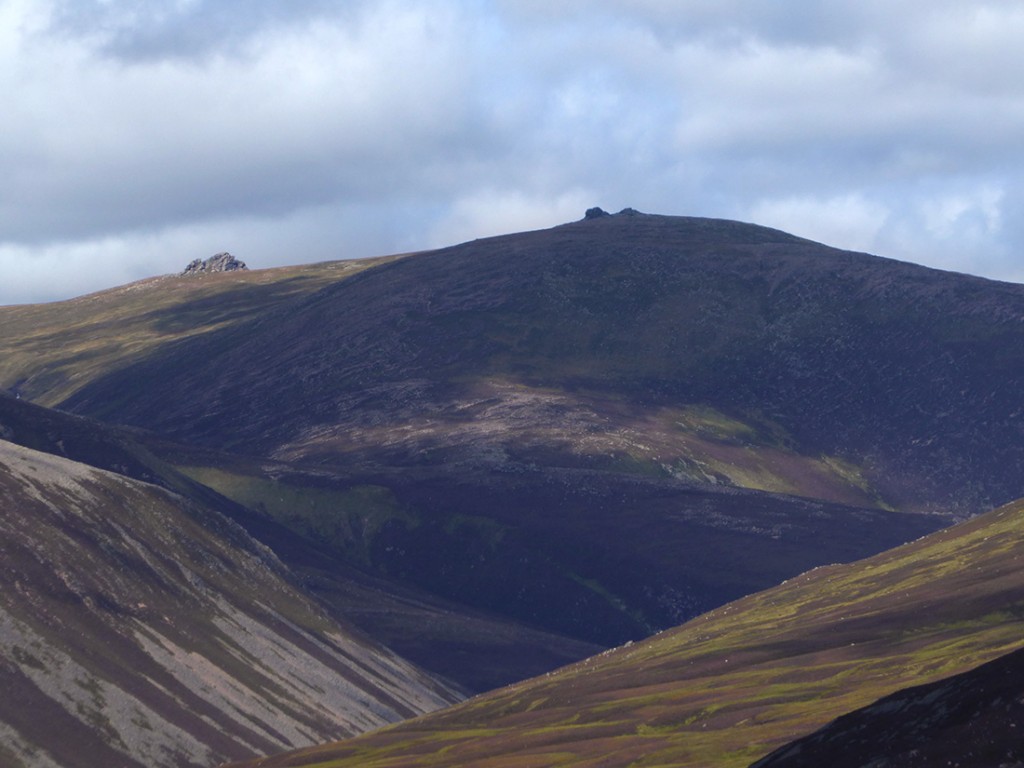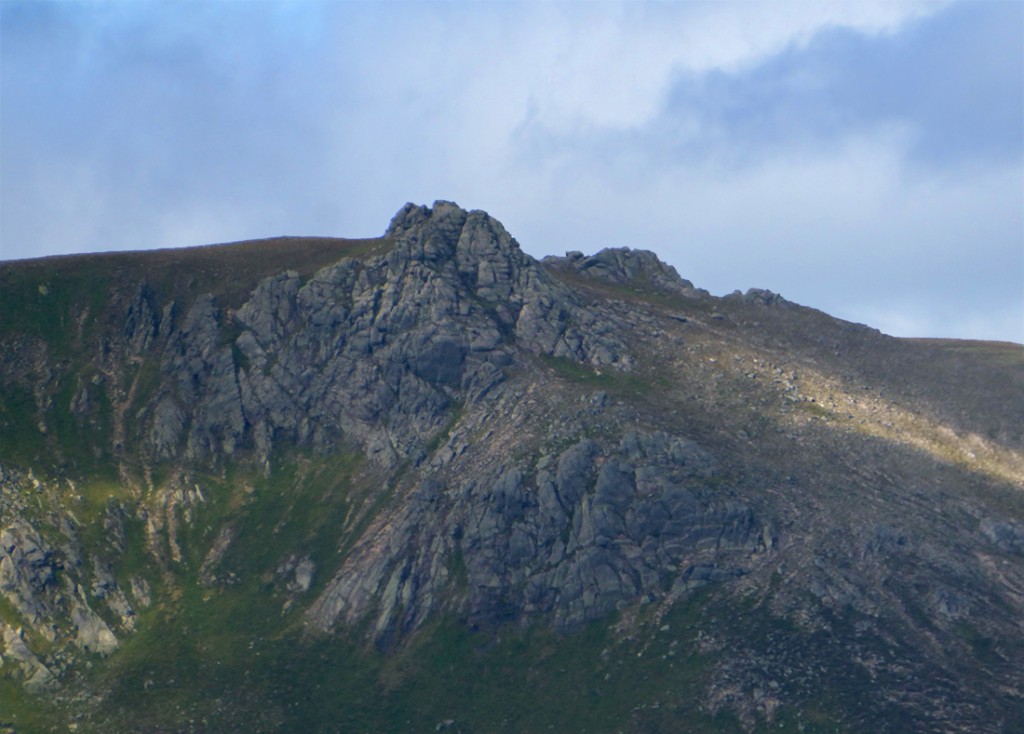 Great weather for whizzing about up in the sky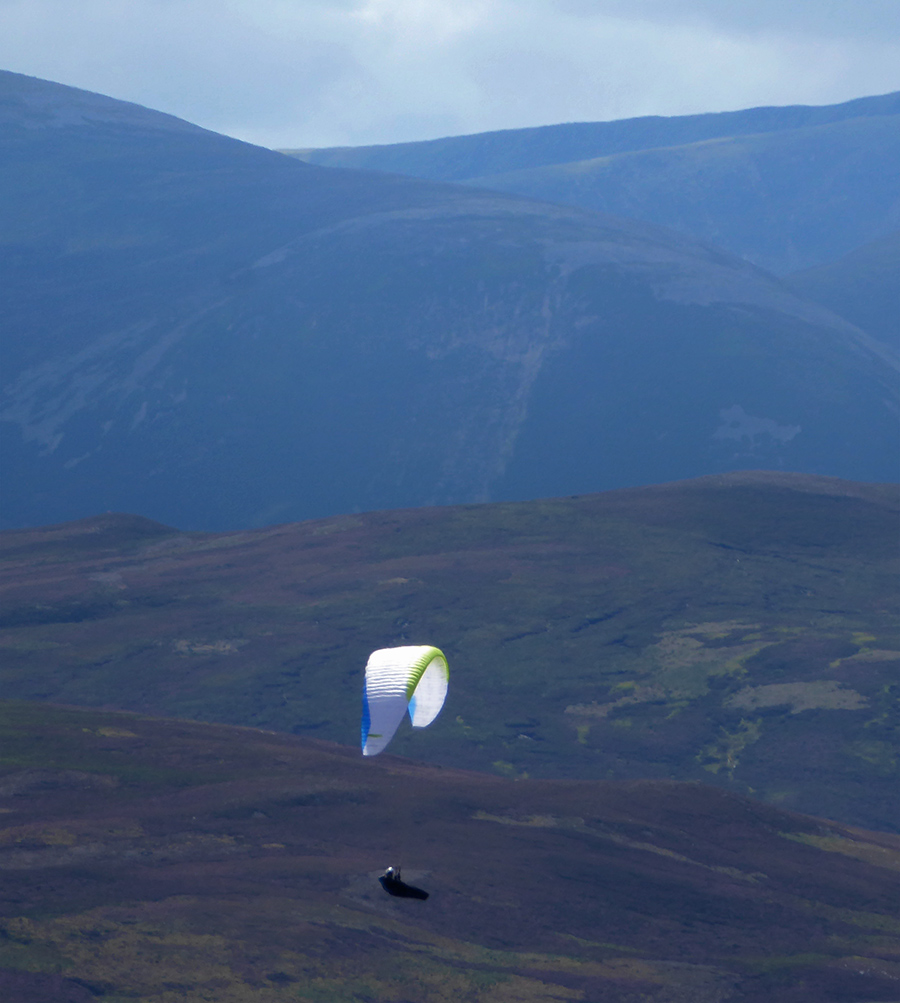 Somebody else beat us to the top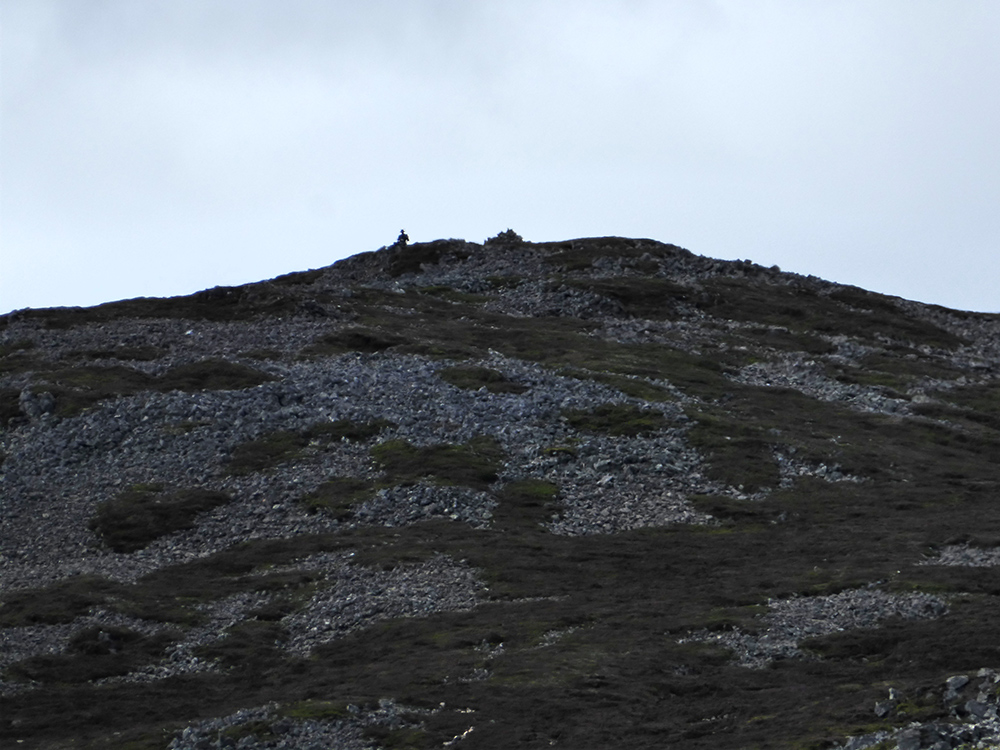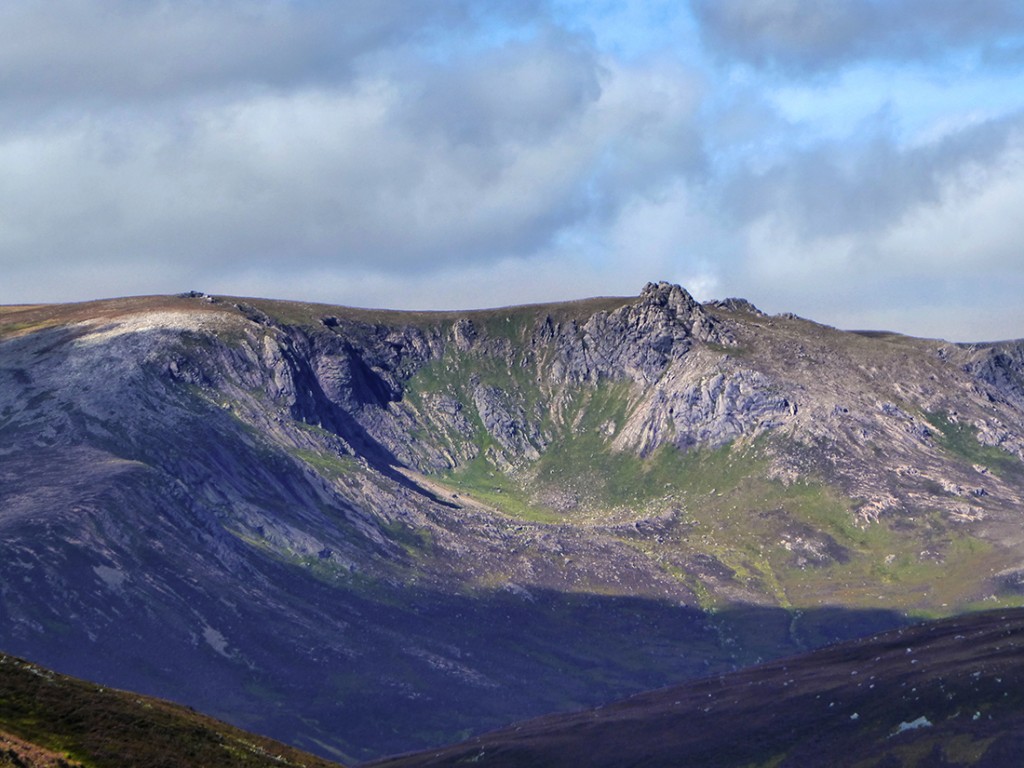 We make our way up the hill to Carn Na Drochaide, another 170m higher of steep heather with a bit of boulder scrambling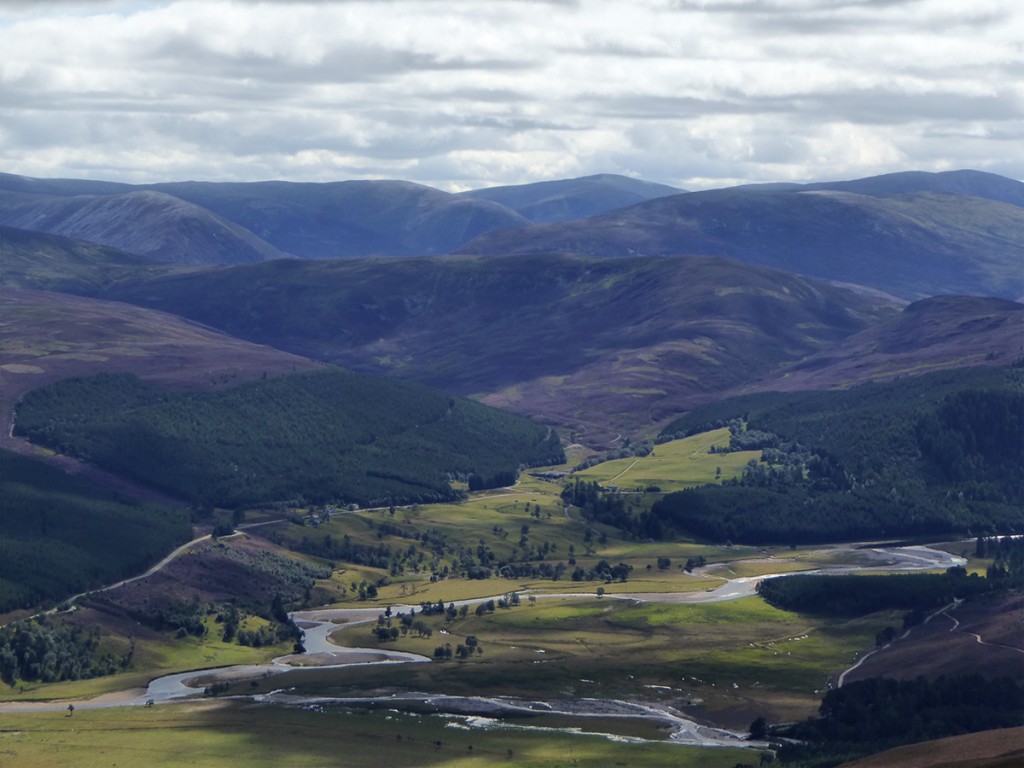 View to the West, think those may be Beinn Bhrotain and Cairn Toul in the distance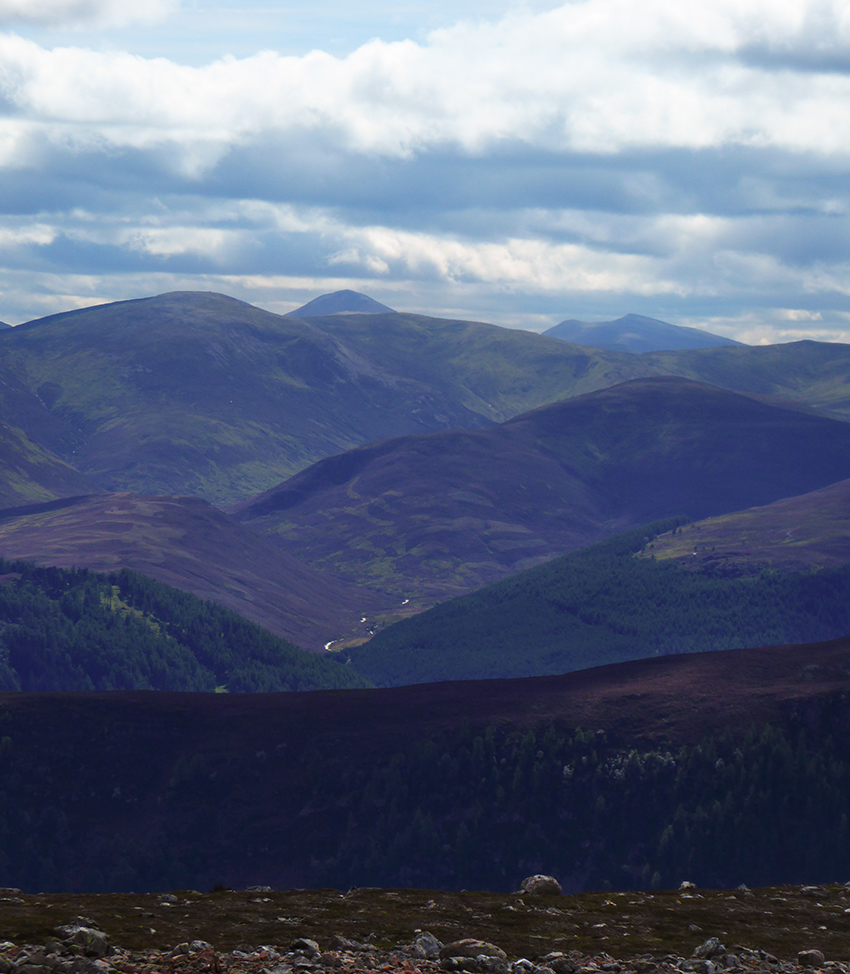 Heading North down slightly to Carn Na Criche. Running short of time so the group decides to head back a similar way instead of going via Gleann an t-Slugain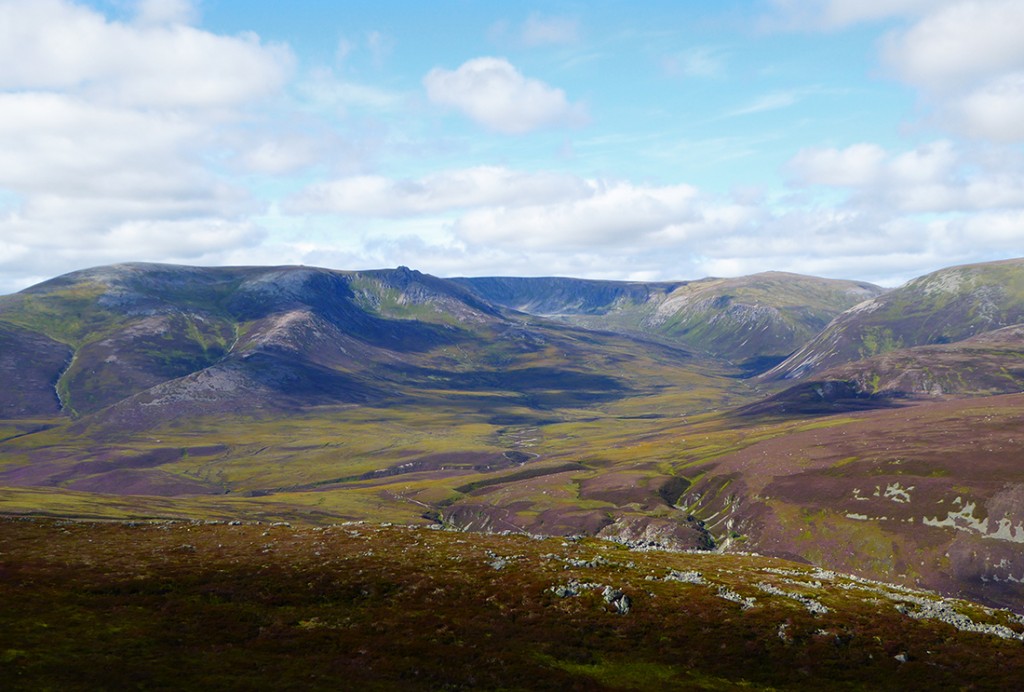 I quickly nip down the hill to have a look at a ruin below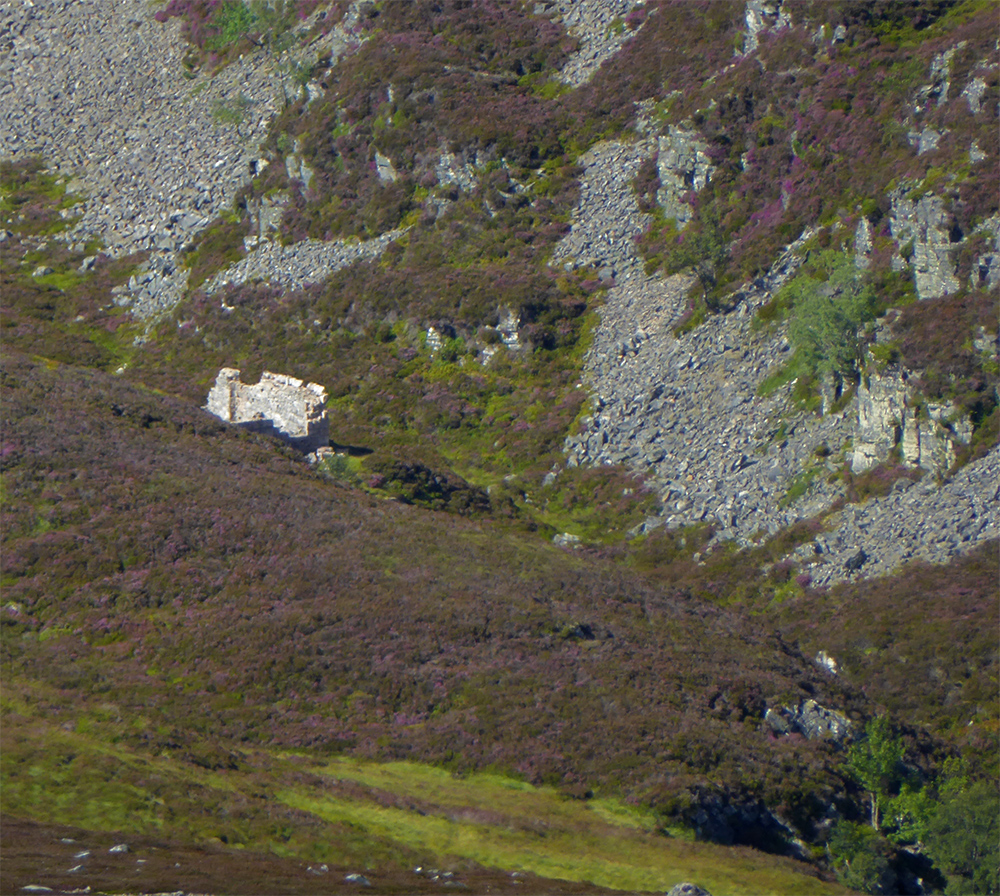 Heading back through the woods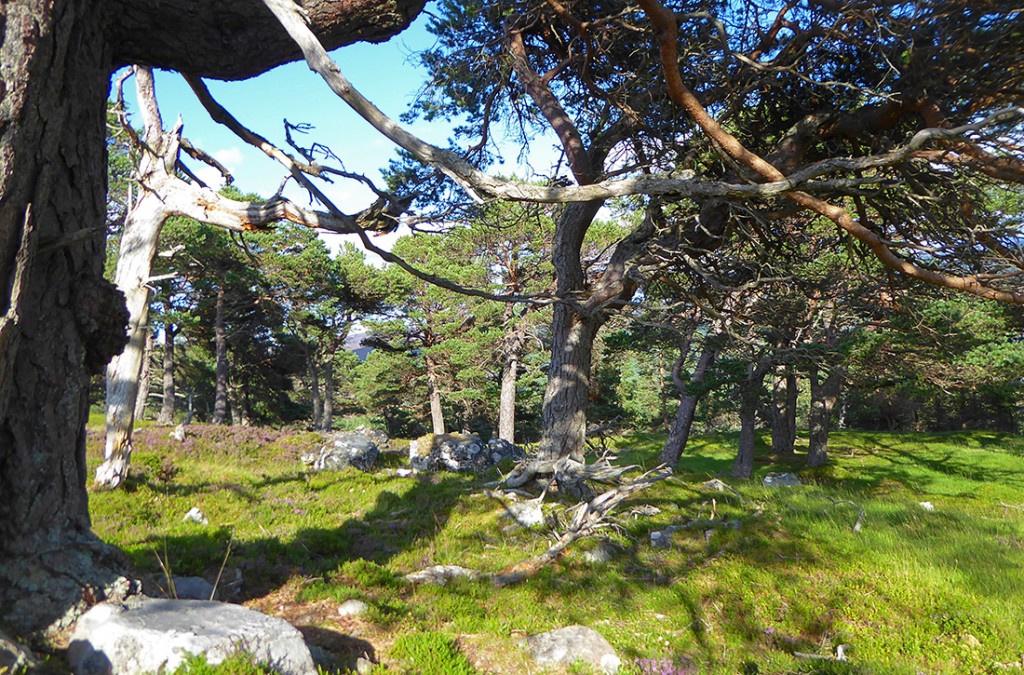 Wee footprints, possibly a weasel or stoat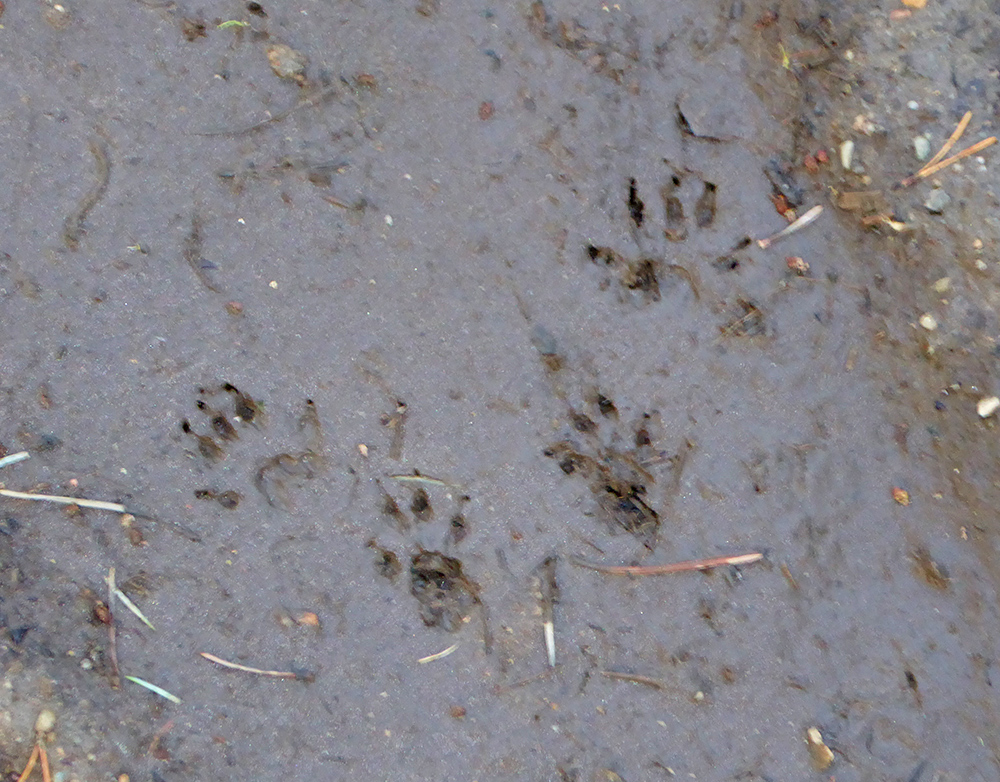 Looking back along the trail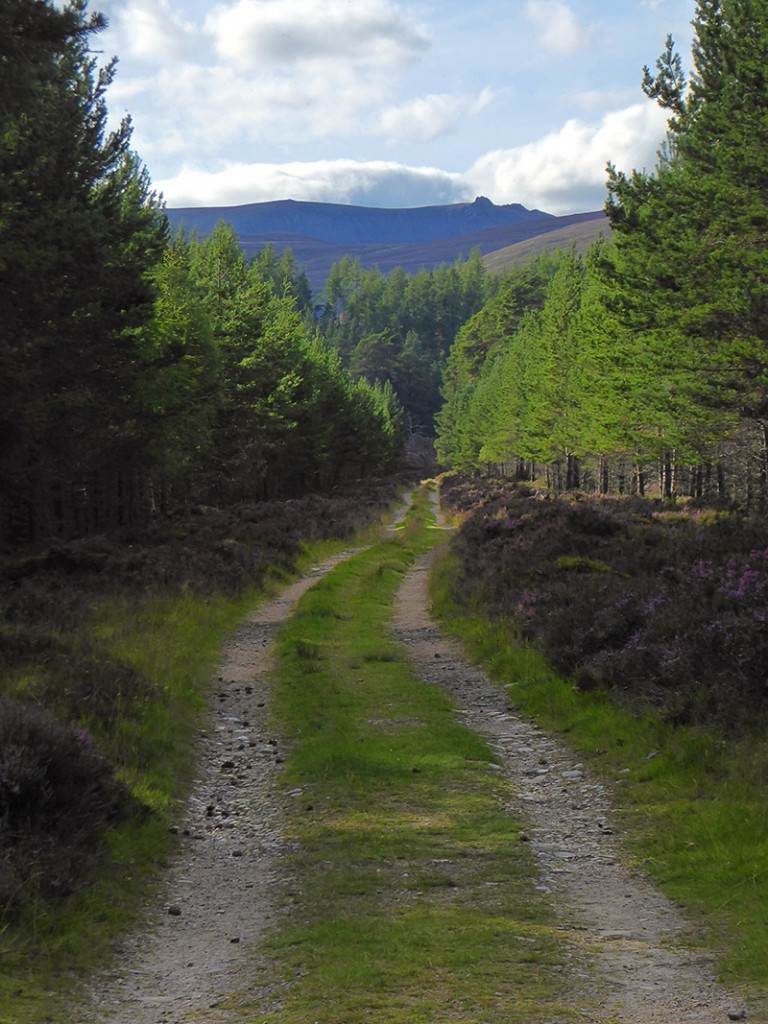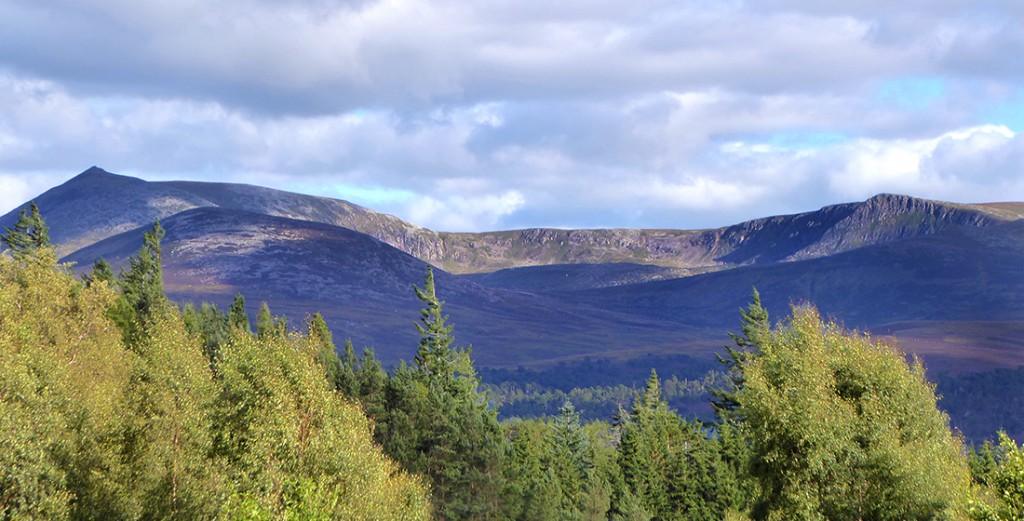 Heading back through the woods near Invercauld house quite a lot of funghi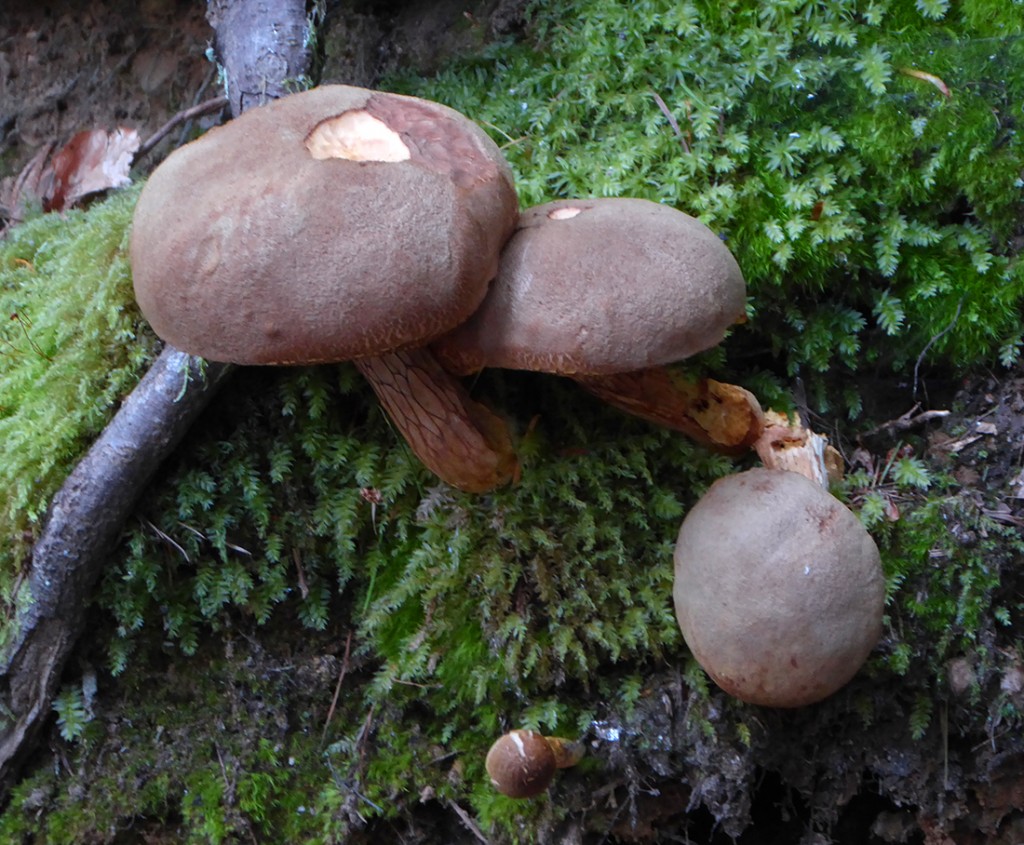 Stopped again beside a footbridge and picked wild rasps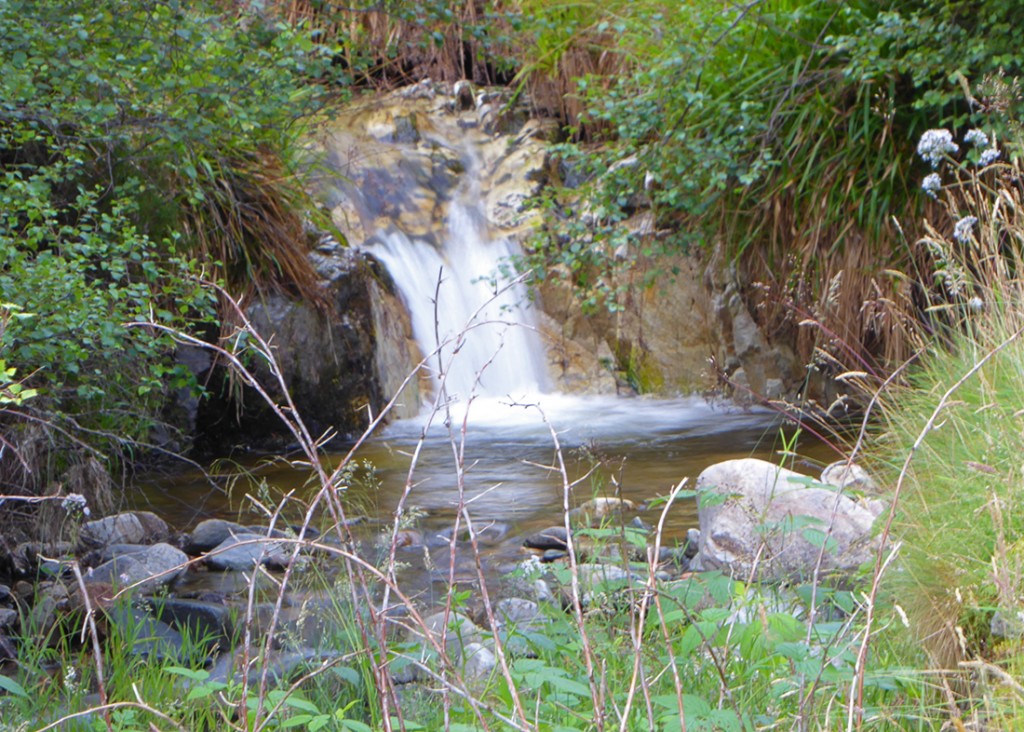 Back to the bus, time for the pub and a well deserved meal and pint