Today's walk is around a collection of hills to the North West of Alford. We start off at the car park East of the Hill of Millmedden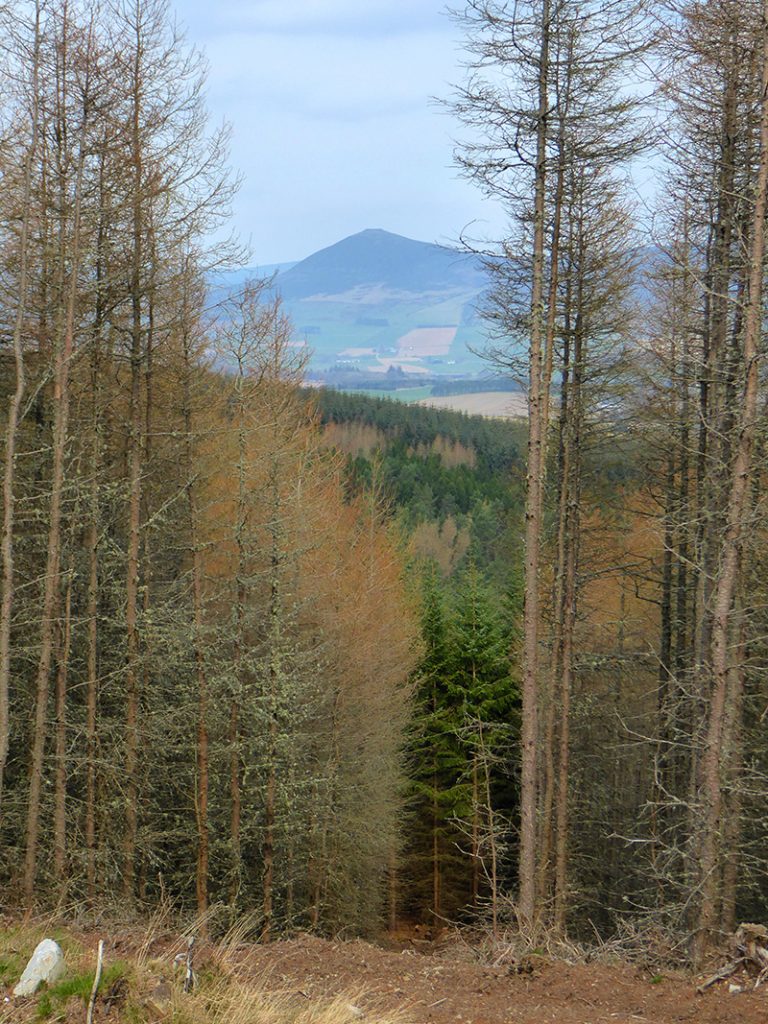 Following the path West, it seems to diverge from the map, we've missed a fork and are on a forestry track (unmarked on OS) that runs roughly parallel to it
Back on the real path cutting through the plantation
Quite narrow, soft and dark going in places, it eventually emerges below Peter's Prop. We're not the only folk out on the hill today. Definitely good trail running territory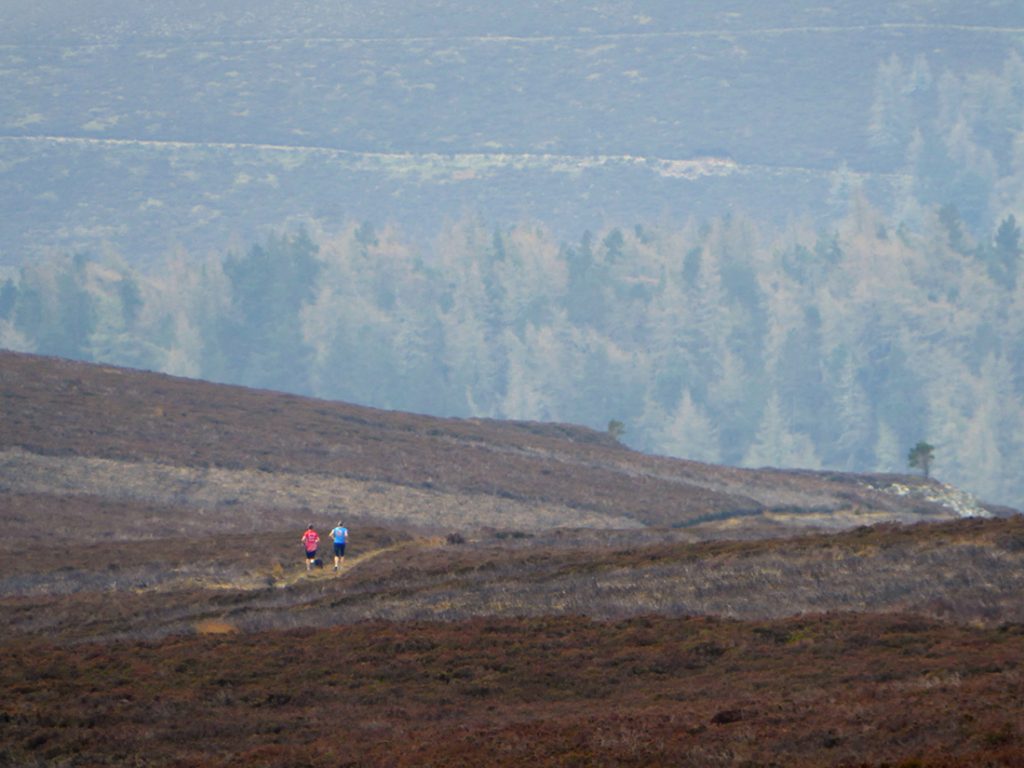 Investigating a pool near 'pile of stones'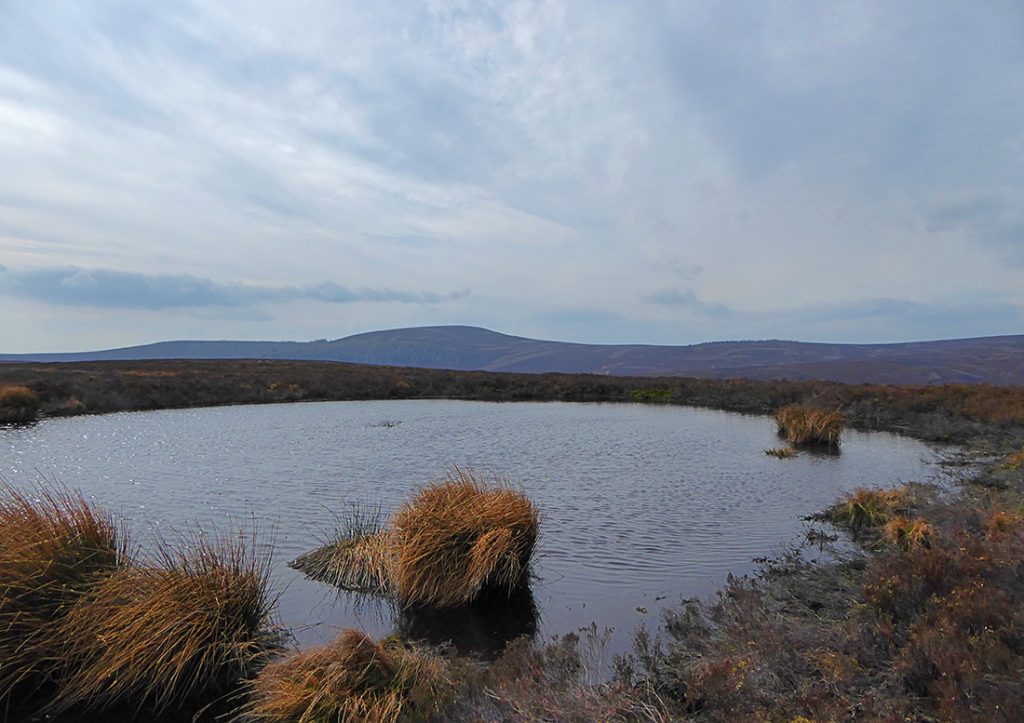 Heading North towards Blacklatch Well
The muirburn has provided some odd pink moss an opportunity to spread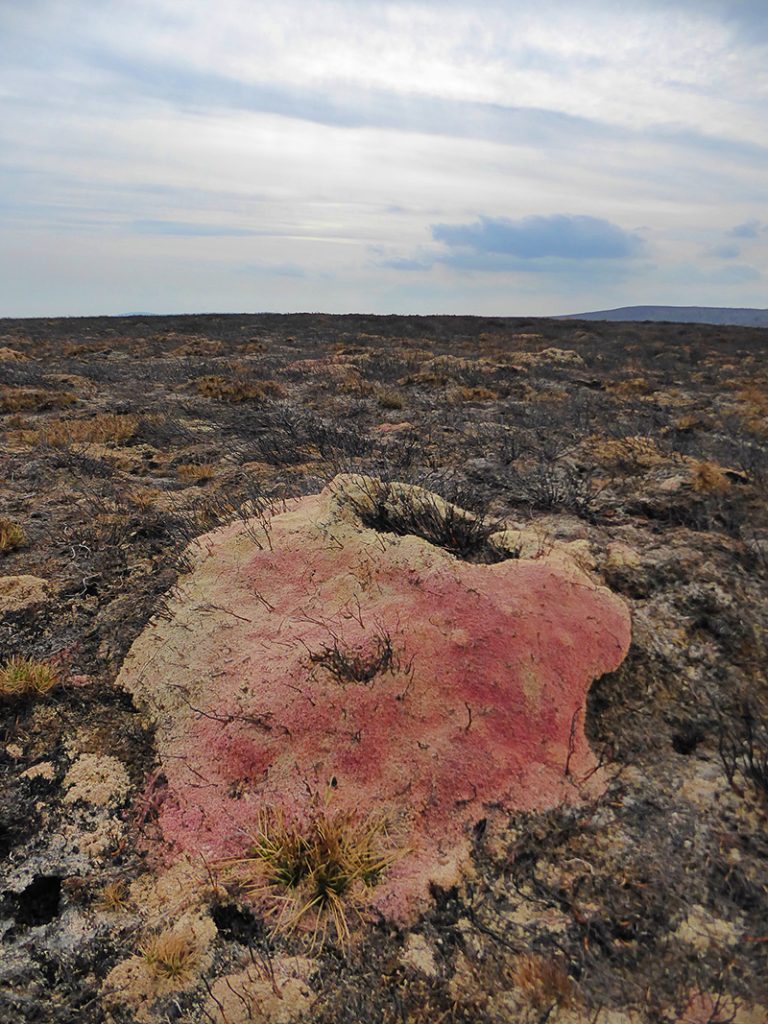 The well is lovely and clear (well until Barney the dog enjoys splashing around in it)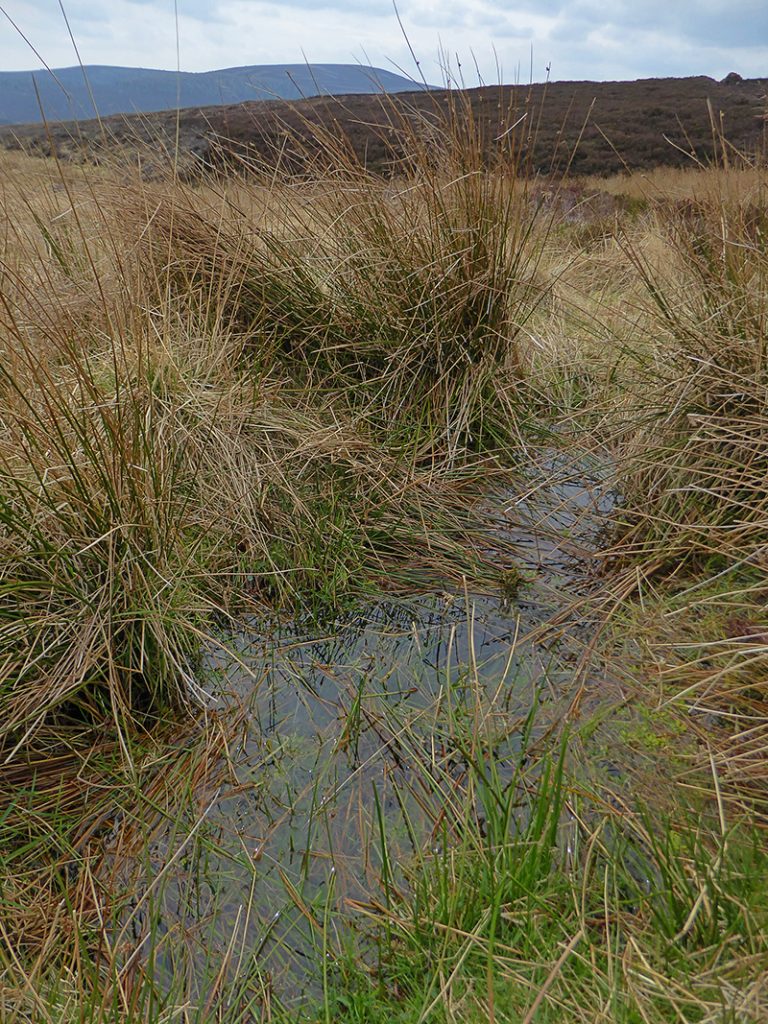 Heading further North there's 'peat moss' to the left on the map, I can hear a few frogs ribbeting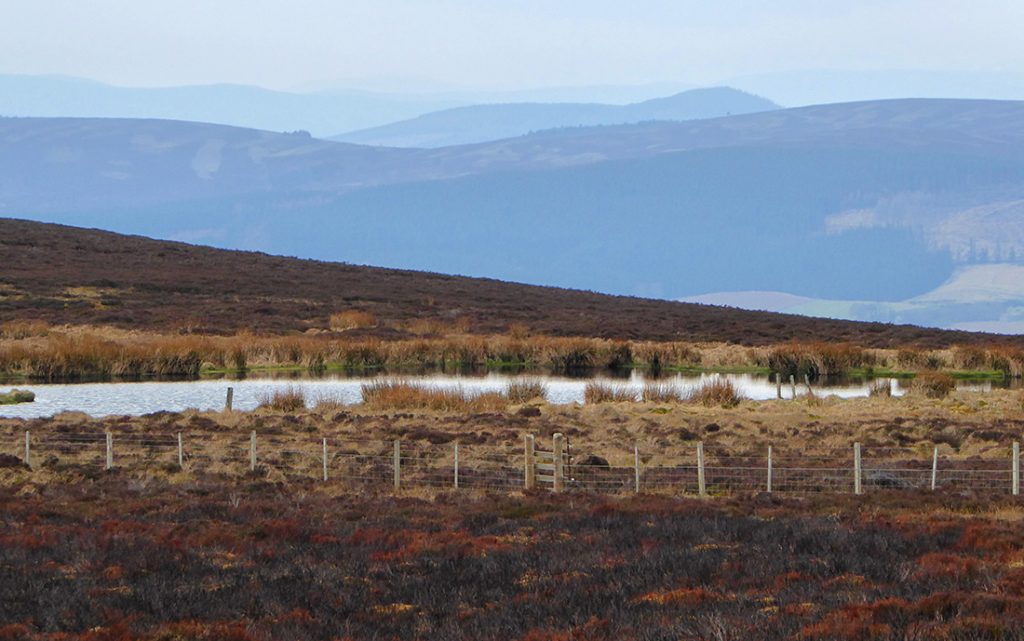 Some old boundary stone. D on one side..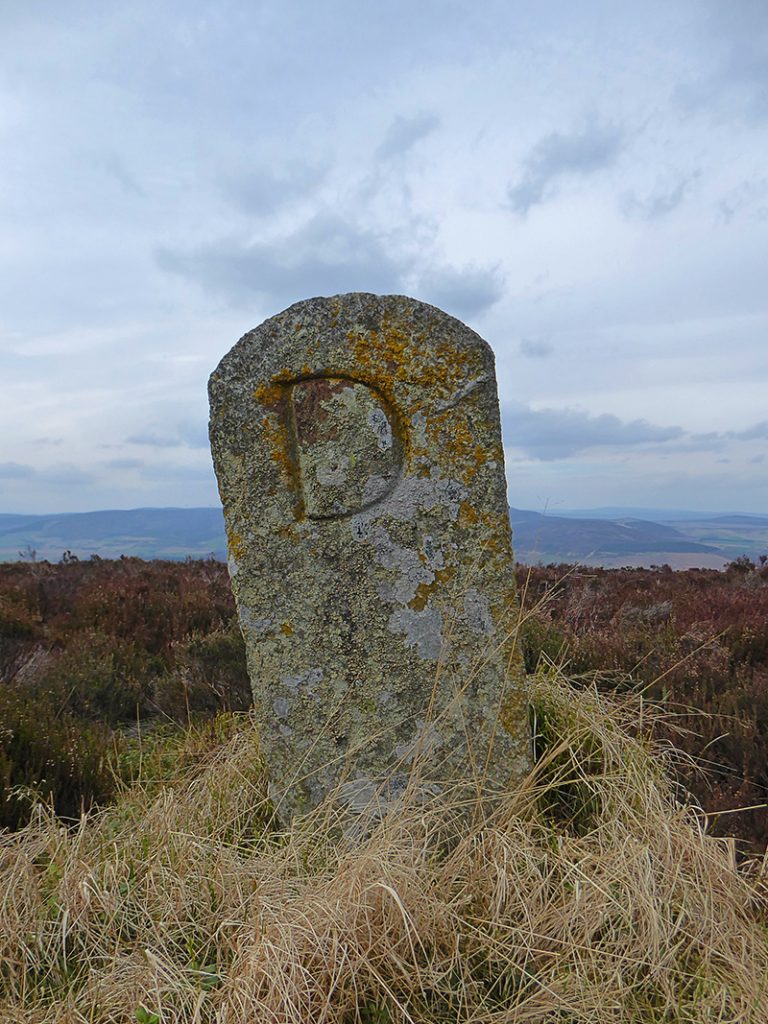 C on the other. The path on the map travels north then back South either side of peat moss but you could cut a shorter path across following the fence which has decent ground alongside it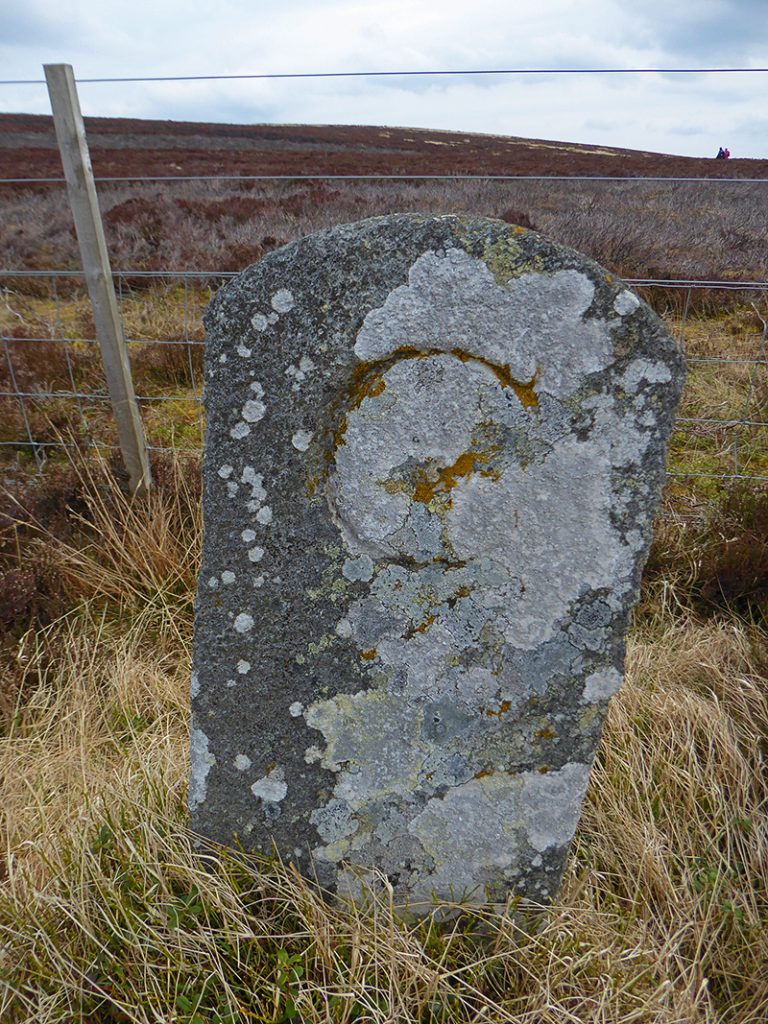 But then, going a wee bit further North you get a decent view of Tap O'Noth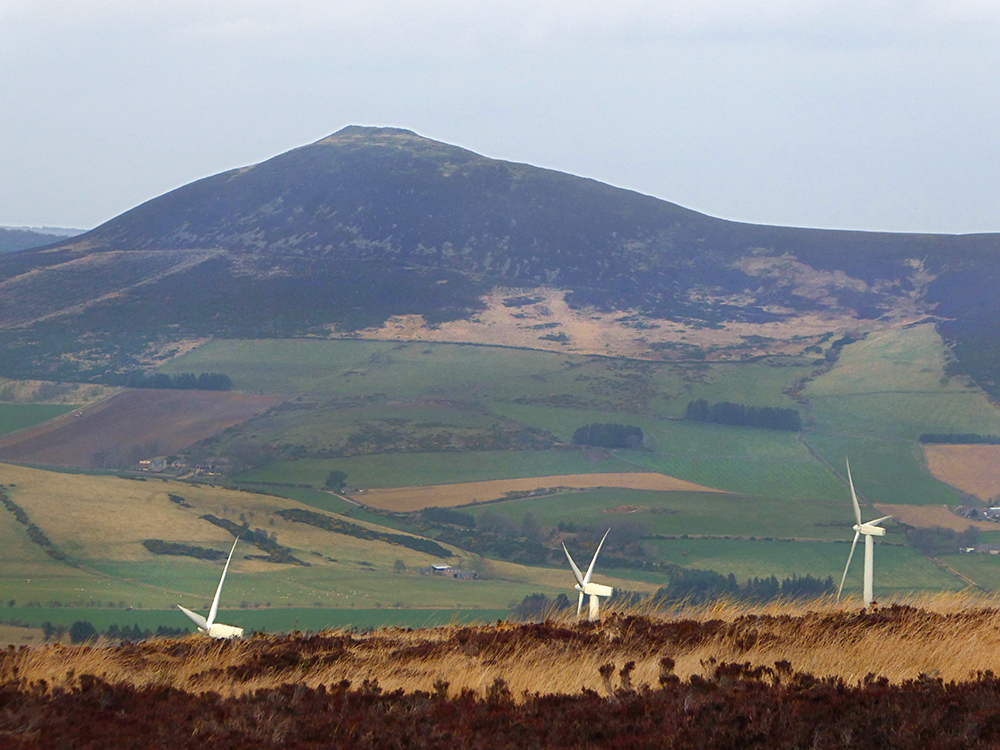 Though if you don't like wind farms I guess you'd be better taking the short cut. Didn't expect to see a solar farm too. We stop here for lunch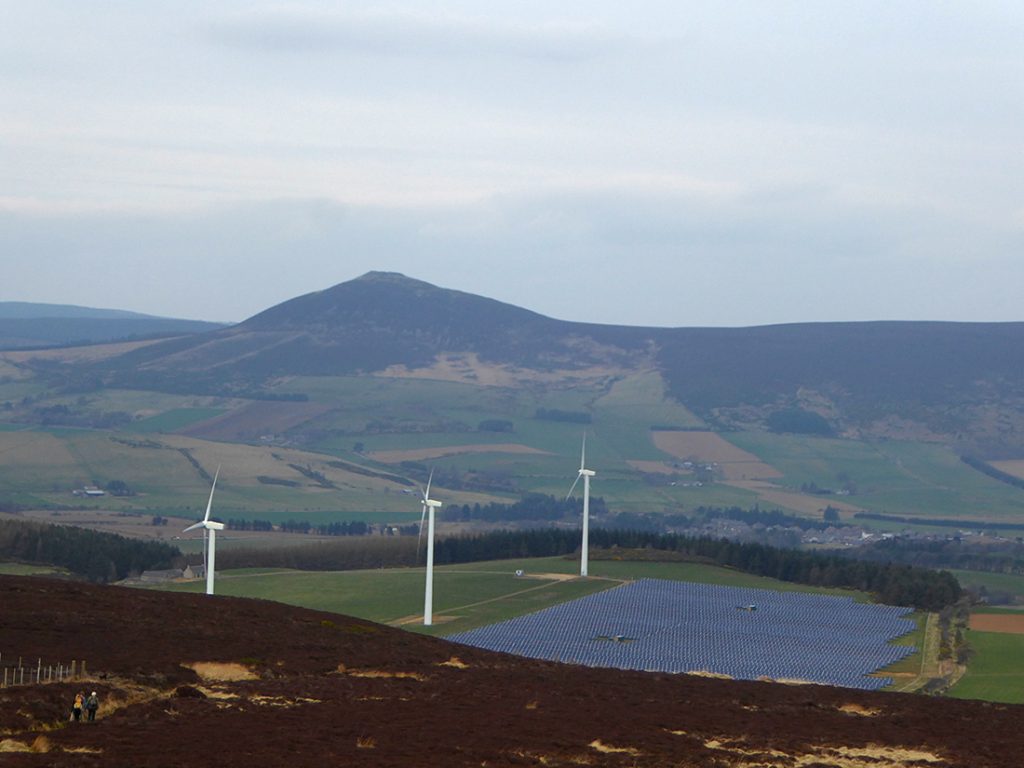 Zooming in I can see the rocky remains of the fort and the outer enclosure, must have been a real sight back in ancient times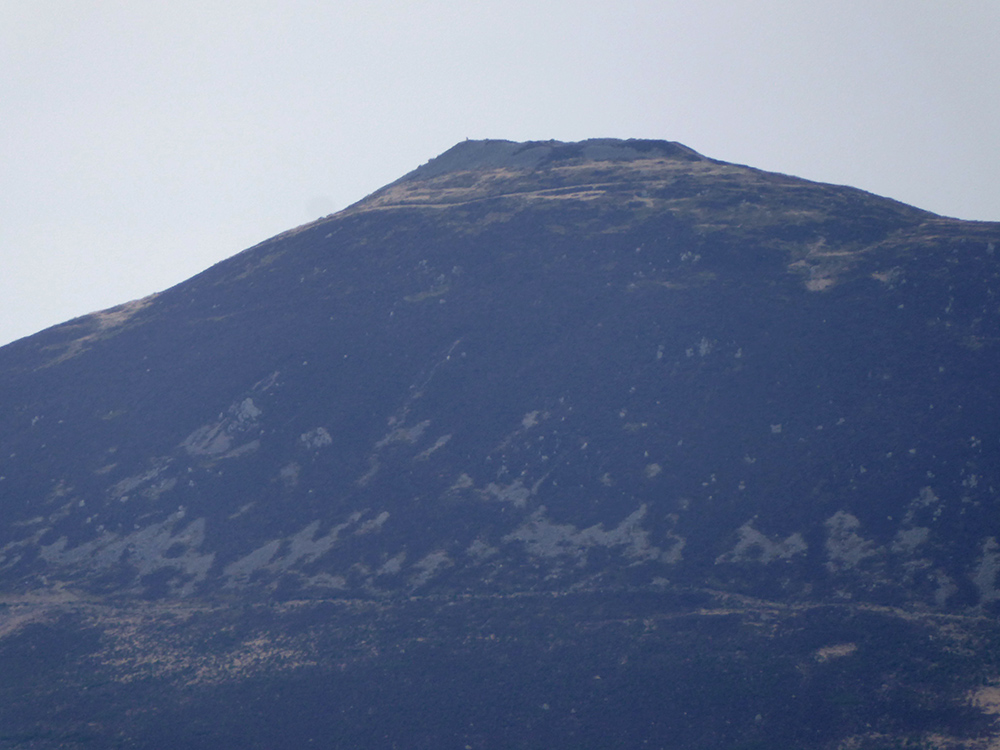 Reed bunting I think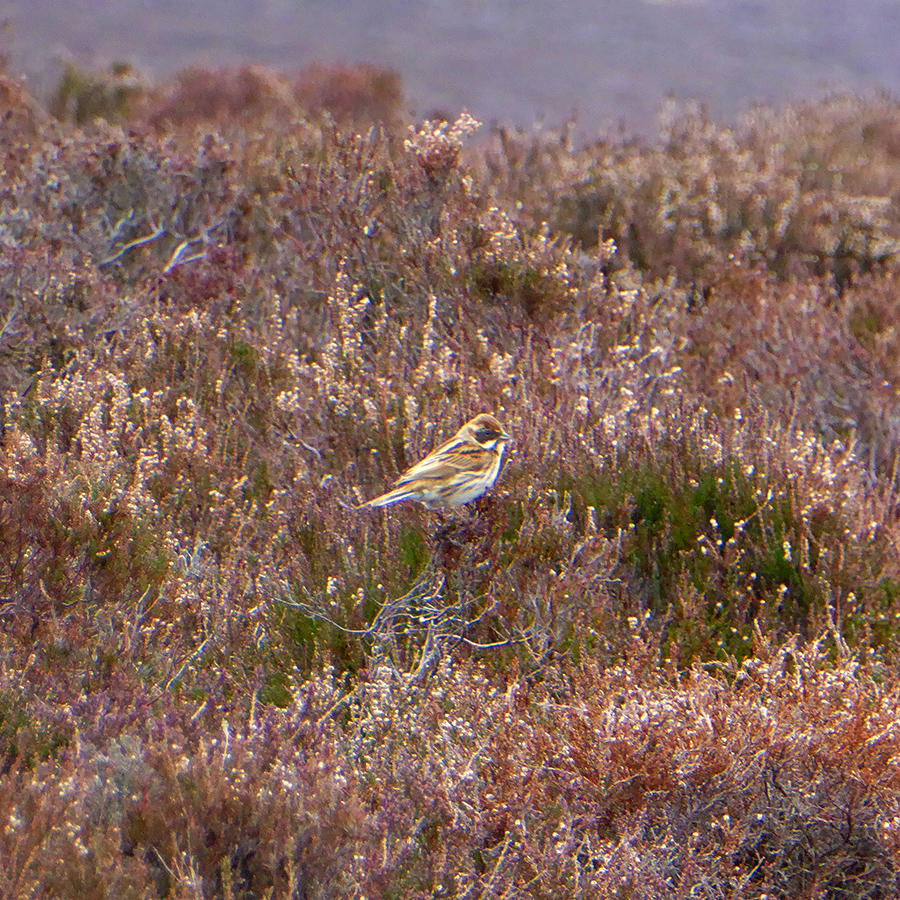 A deep mossy furrow emerges from the heather. Fortunately today is quite dry I imagine this being very spongey when wet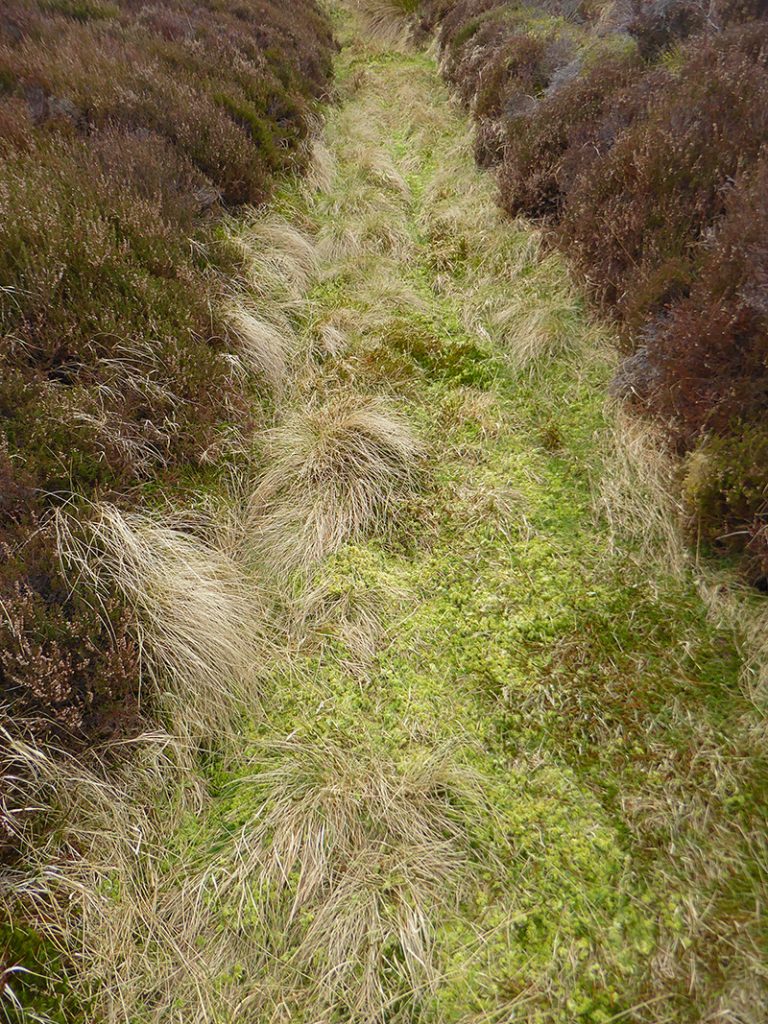 We climb back past the 'peat moss' up on to Badingair hill with a scattering of sparse windswept trees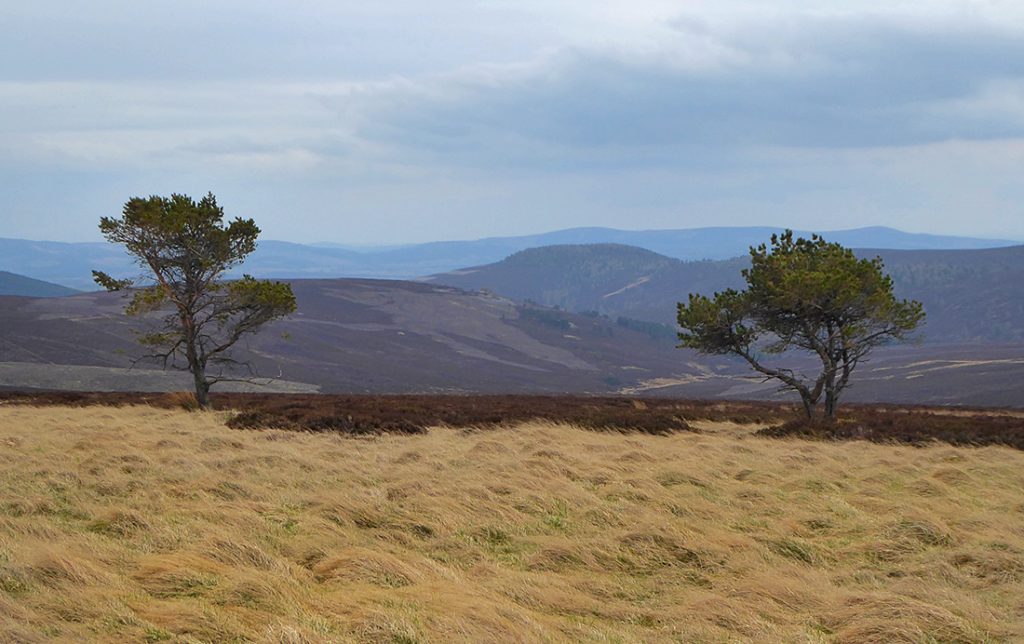 Fence sticking strictly to the 'D' side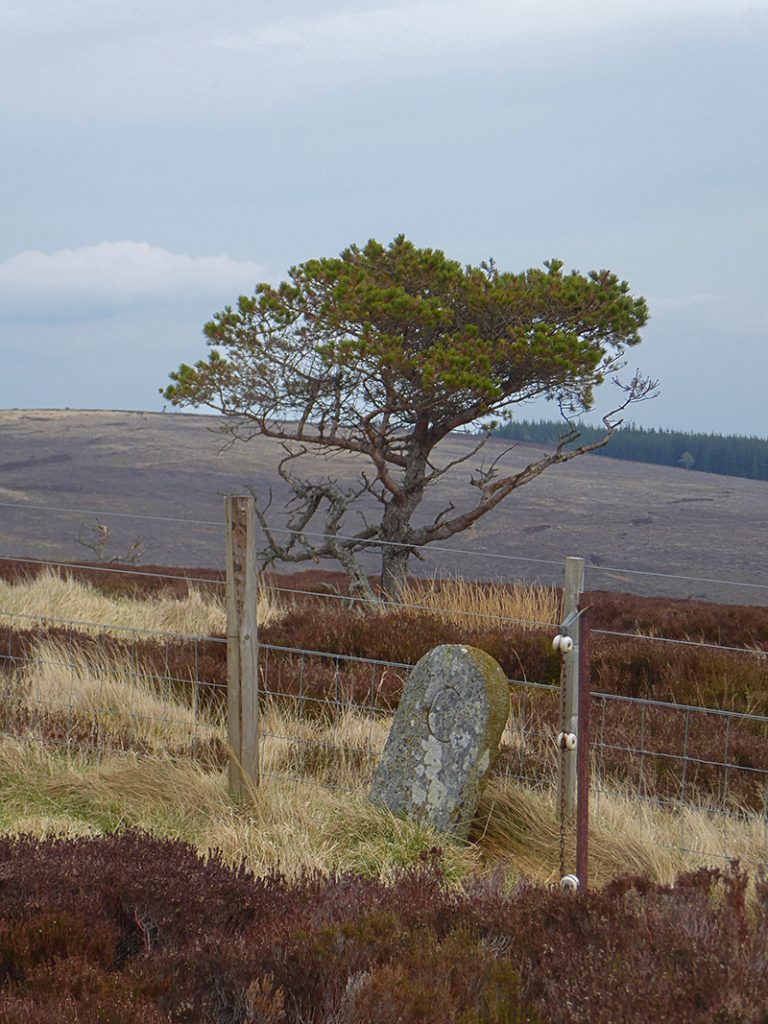 Looking West past what may be the quarry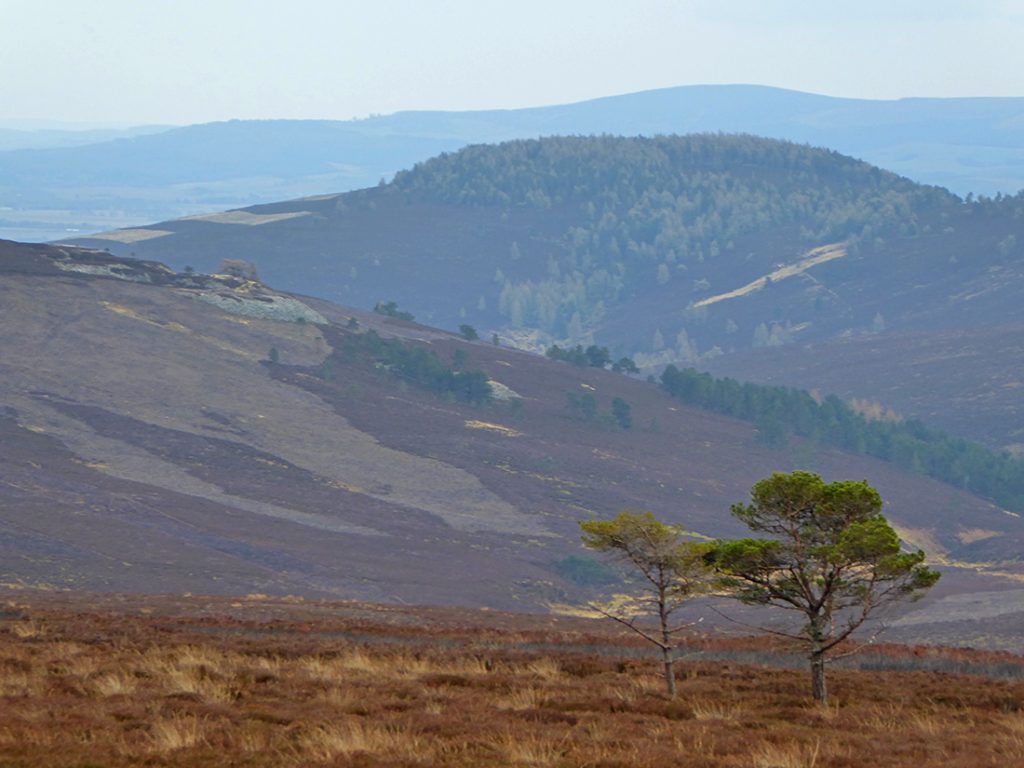 If it was windy enough to blow the owner's hat beyond retrieval, then I dare say they rather would have been down on the green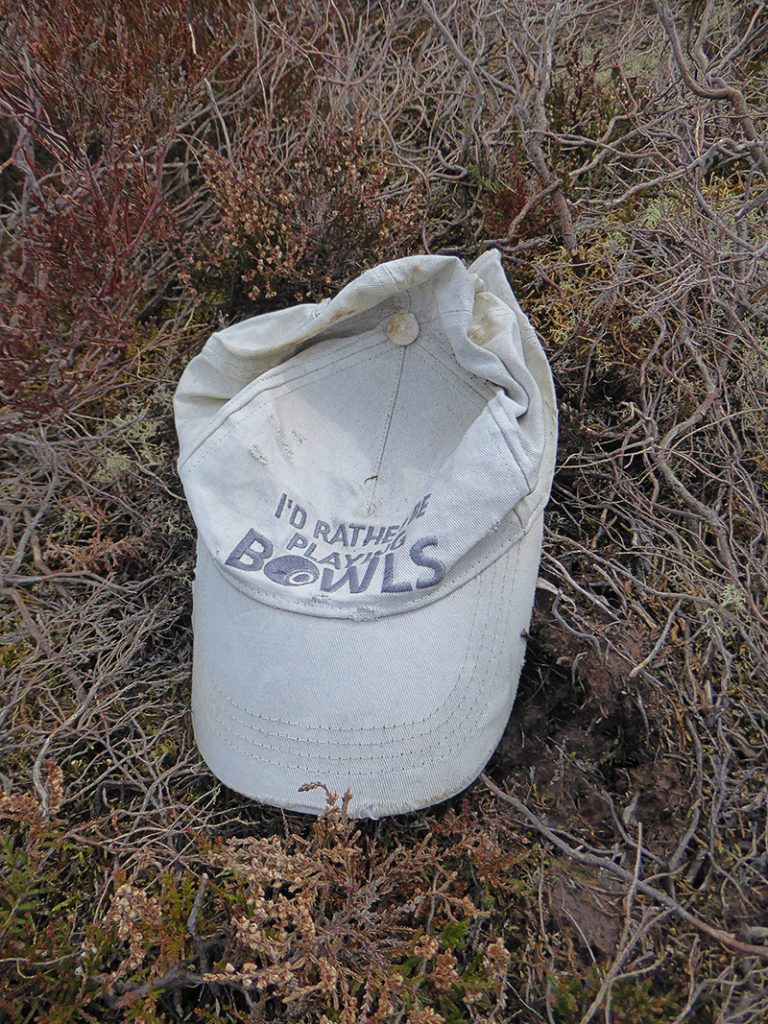 Looking West past another marker stone towards The Buck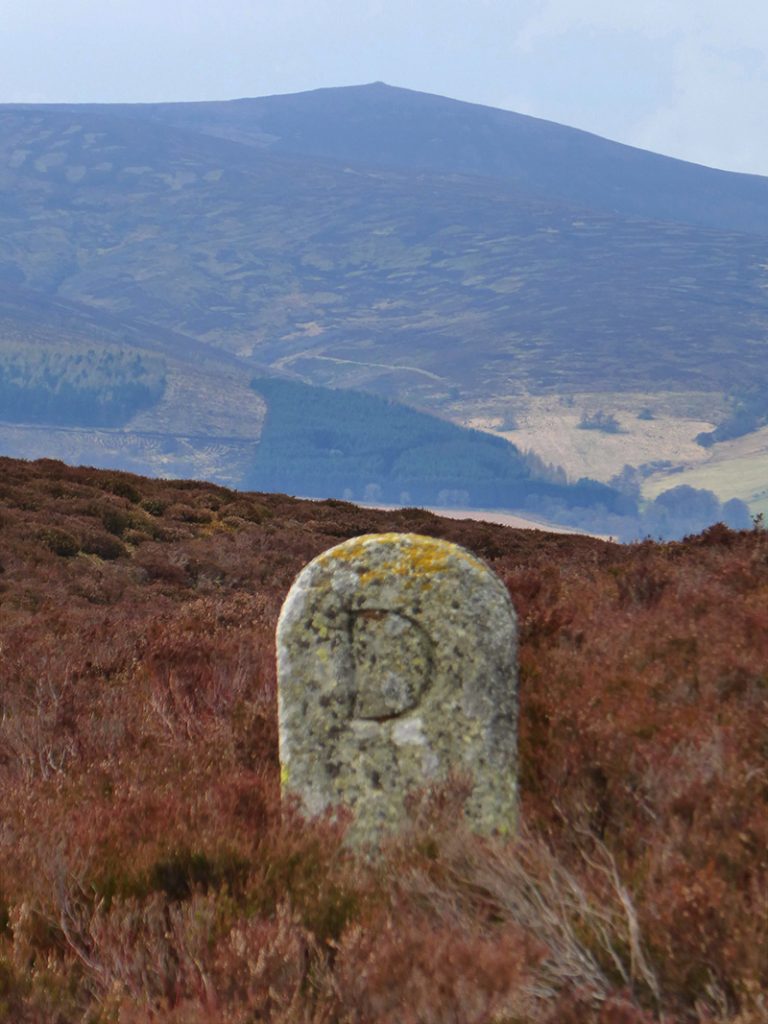 Another wee pond. I always have a look for frogs or newts, but here again is just a skating rink for pond skaters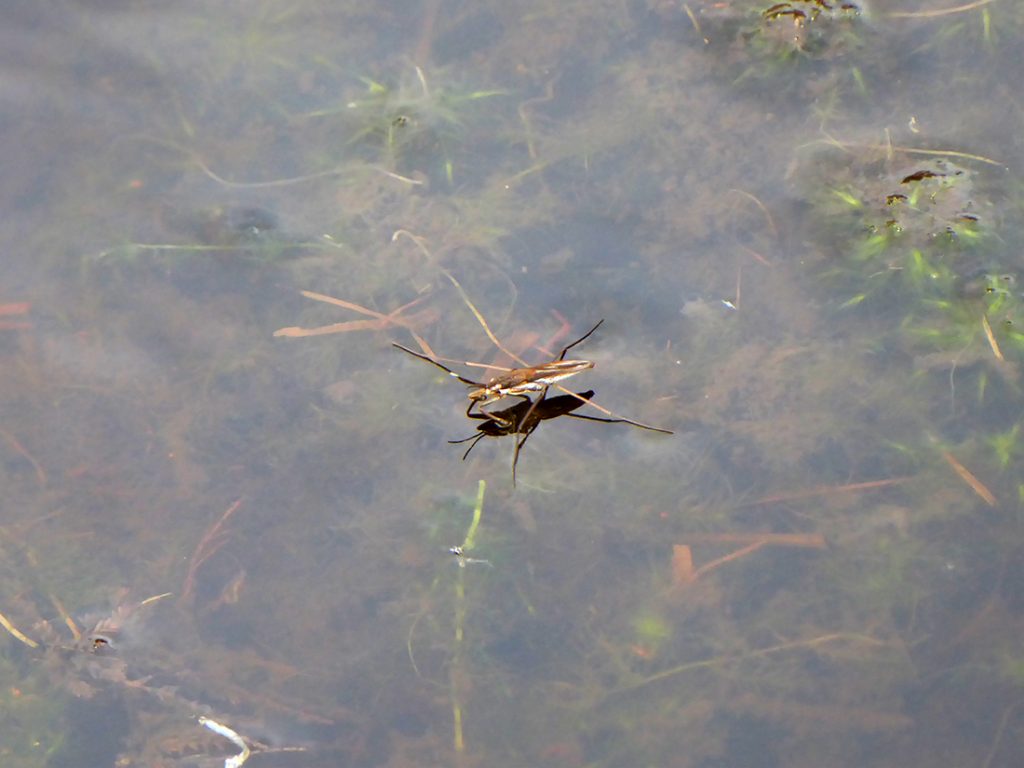 Passing Brux Hill I think, a wee cairn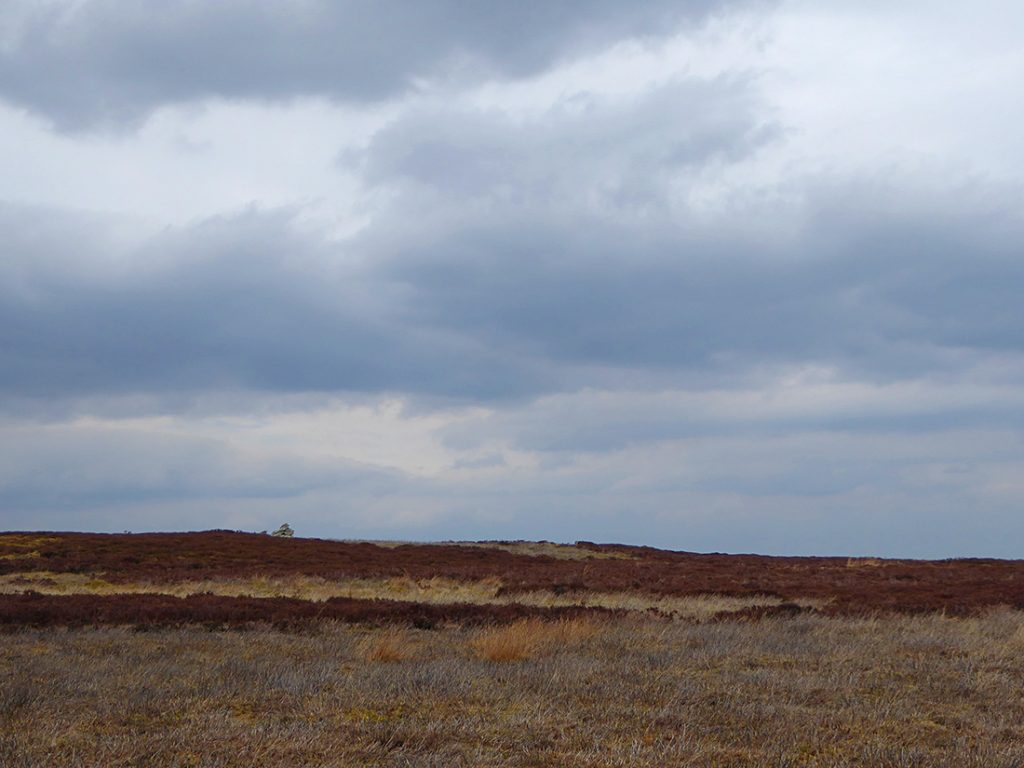 Zoomed in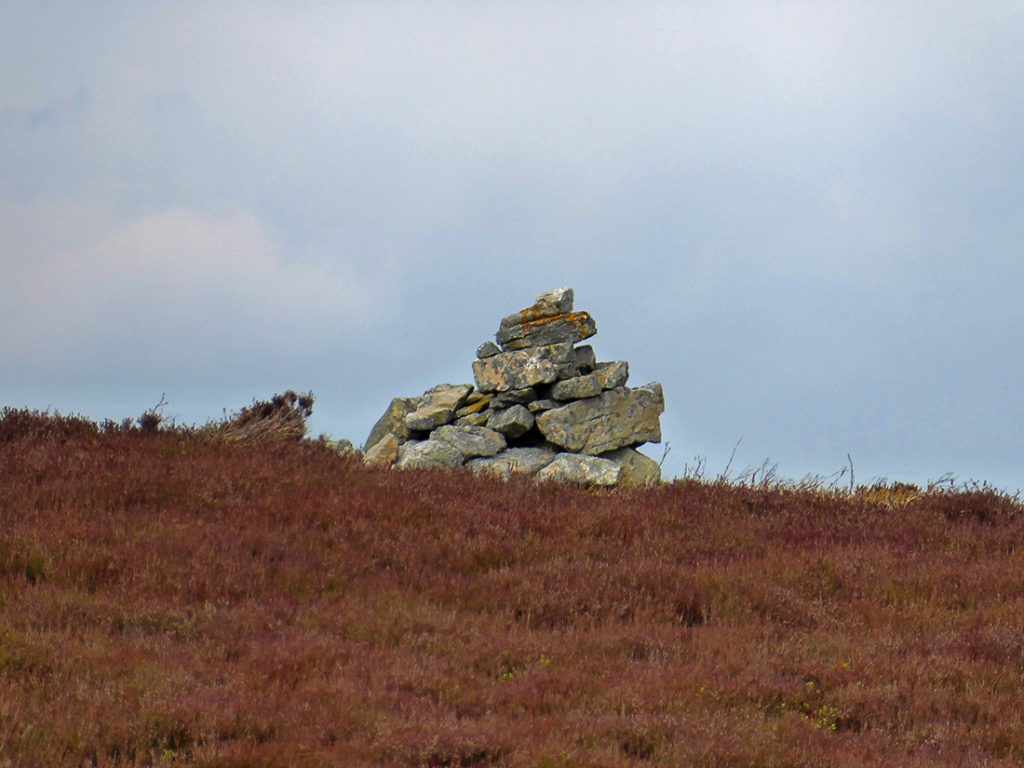 Near Edinbanchory hill starting to get views rolling South and West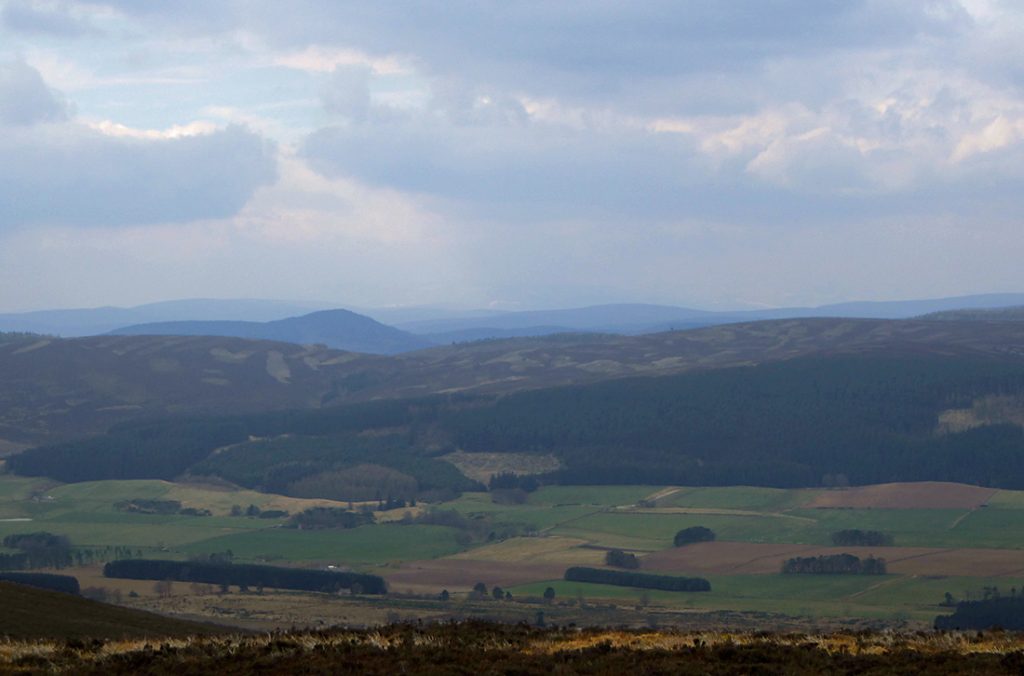 At max zoom I can see the trig point on what will be the high point of the day, Lord Arthur's hill. There's also a shiny thing and possibly a wee cairn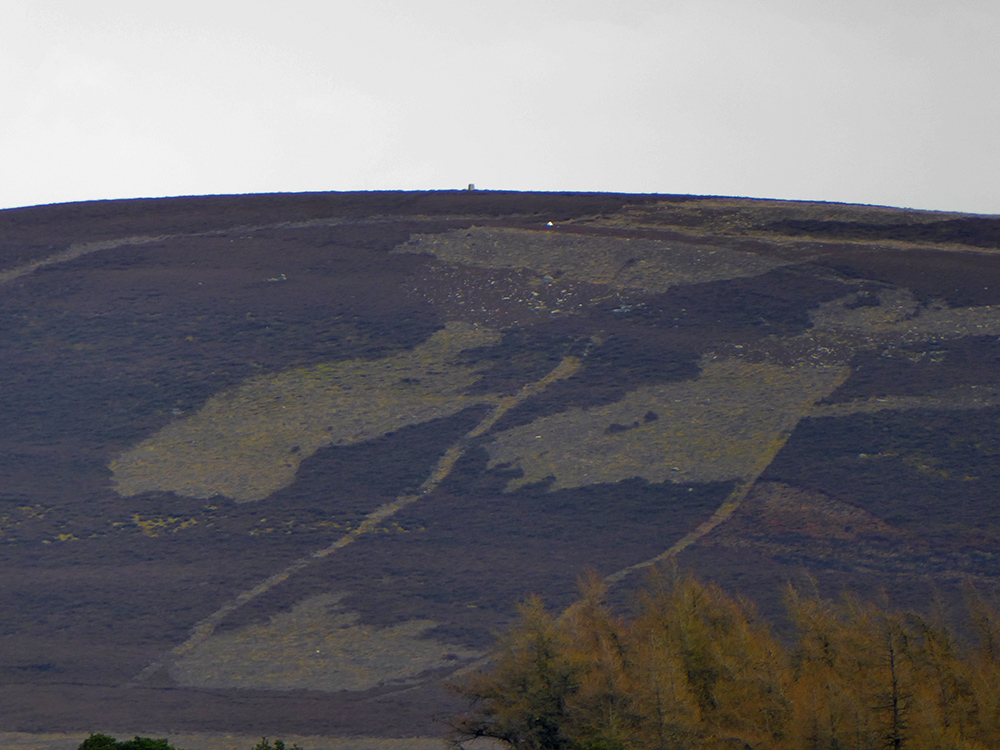 Tree o'Noth
Heading past a plantation on the right. This'd be nice in autumn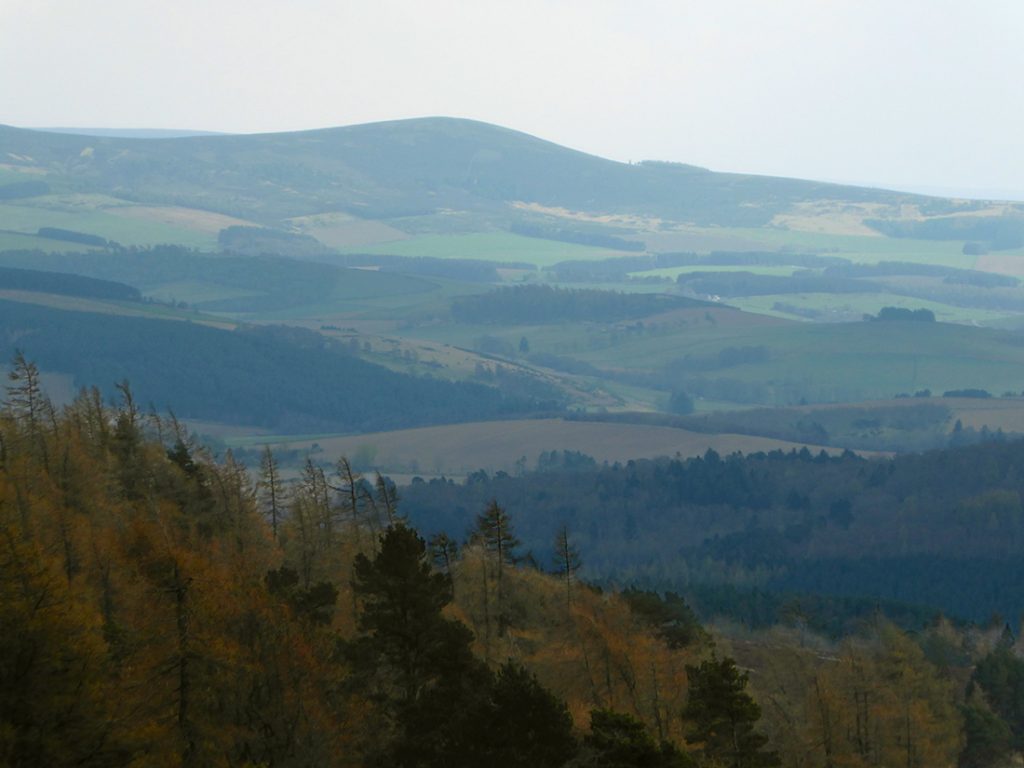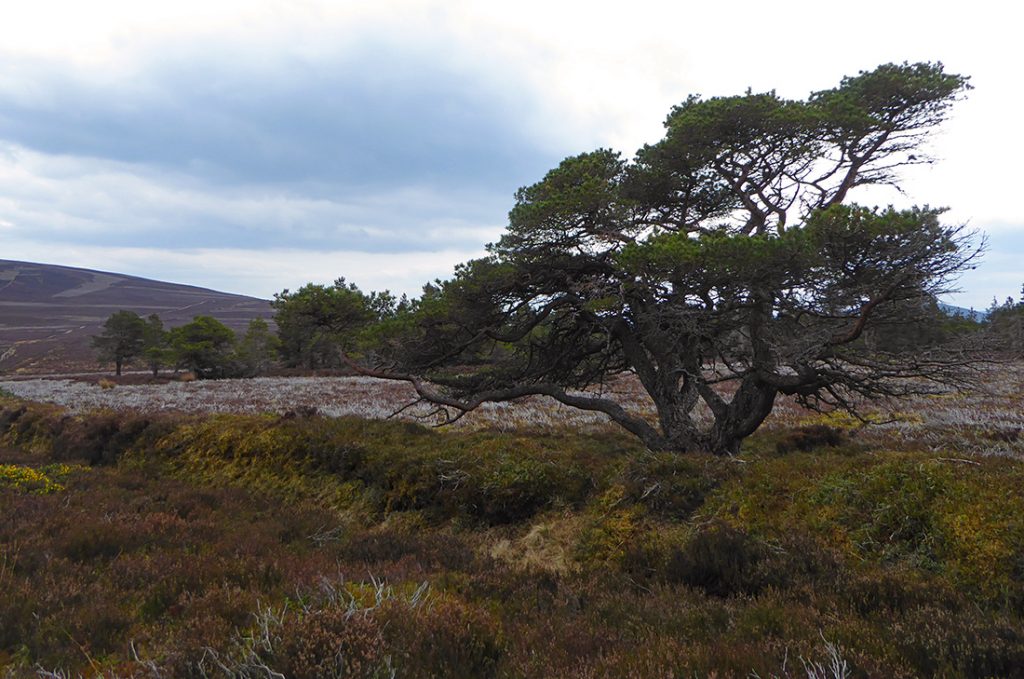 A rock with 'bits'. I know very little geology so couldn't say if these are fossilised 'things' or just floaty rock bits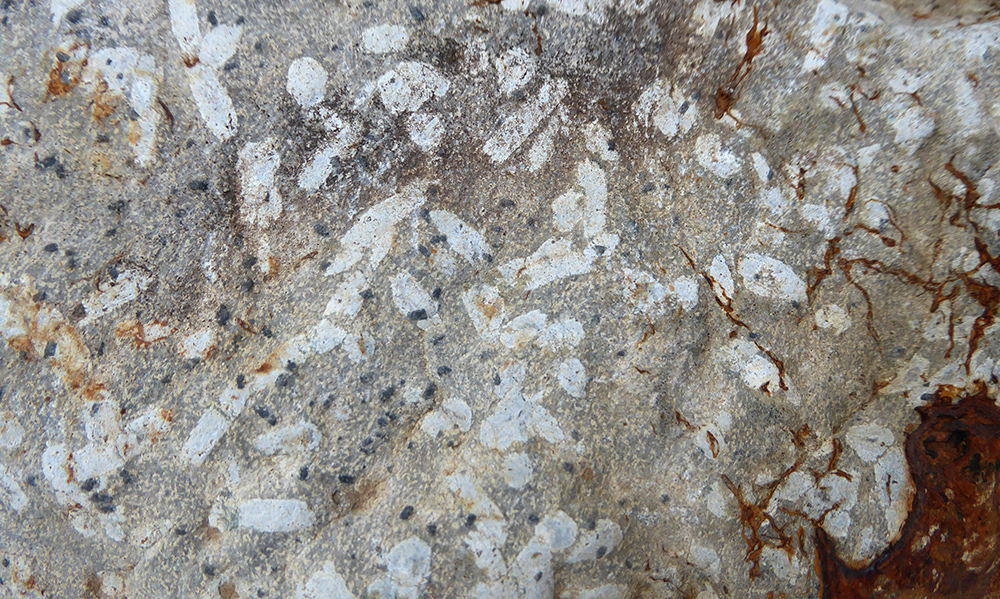 The path cuts North East to the top on the map, however an unmapped track forks upwards 100m beforehand, when approaching from the West. It's less of a steep climb and rejoins halfway up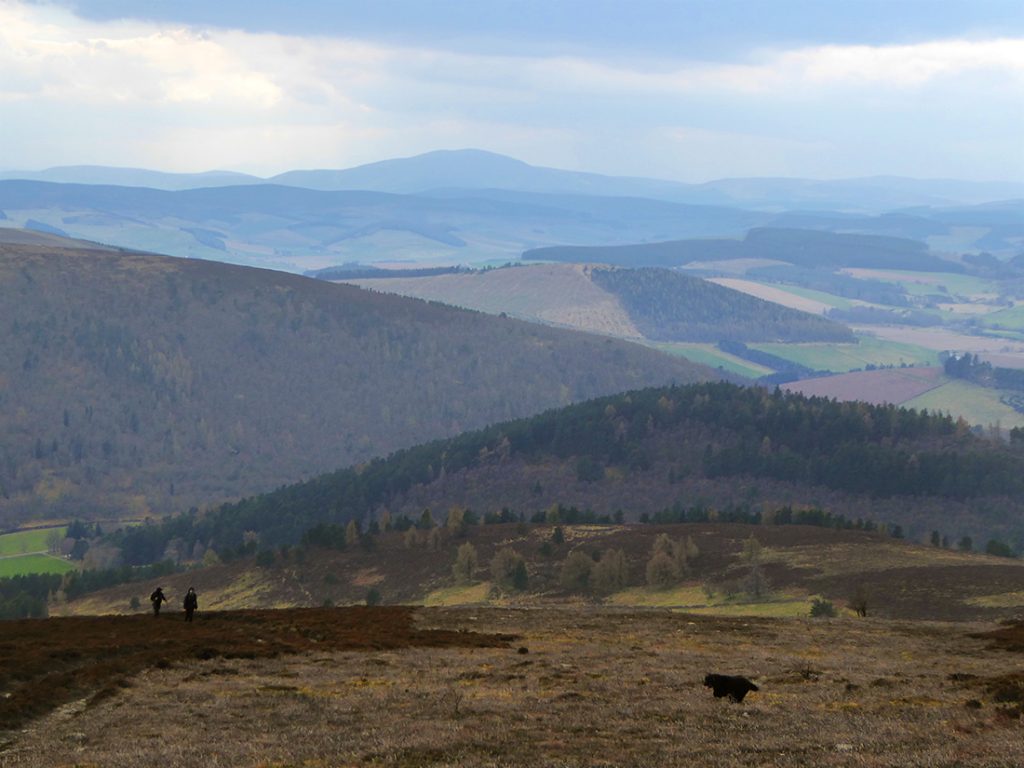 The hill of the shiny pyramids (there's quite a few) (some sort of grouse feeding devices I think)
Almost there. A rugged shelter appears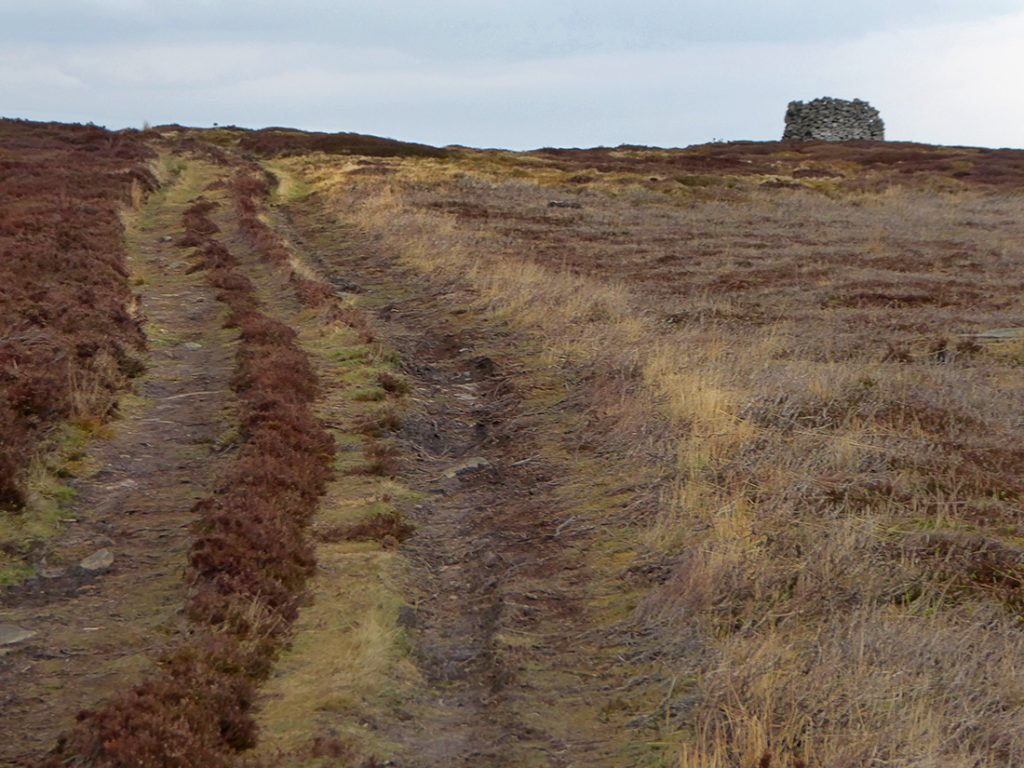 I go to have a look at the lump I spotted from afar, 50m from the trig point, looks like remnants of a shooting hide I guess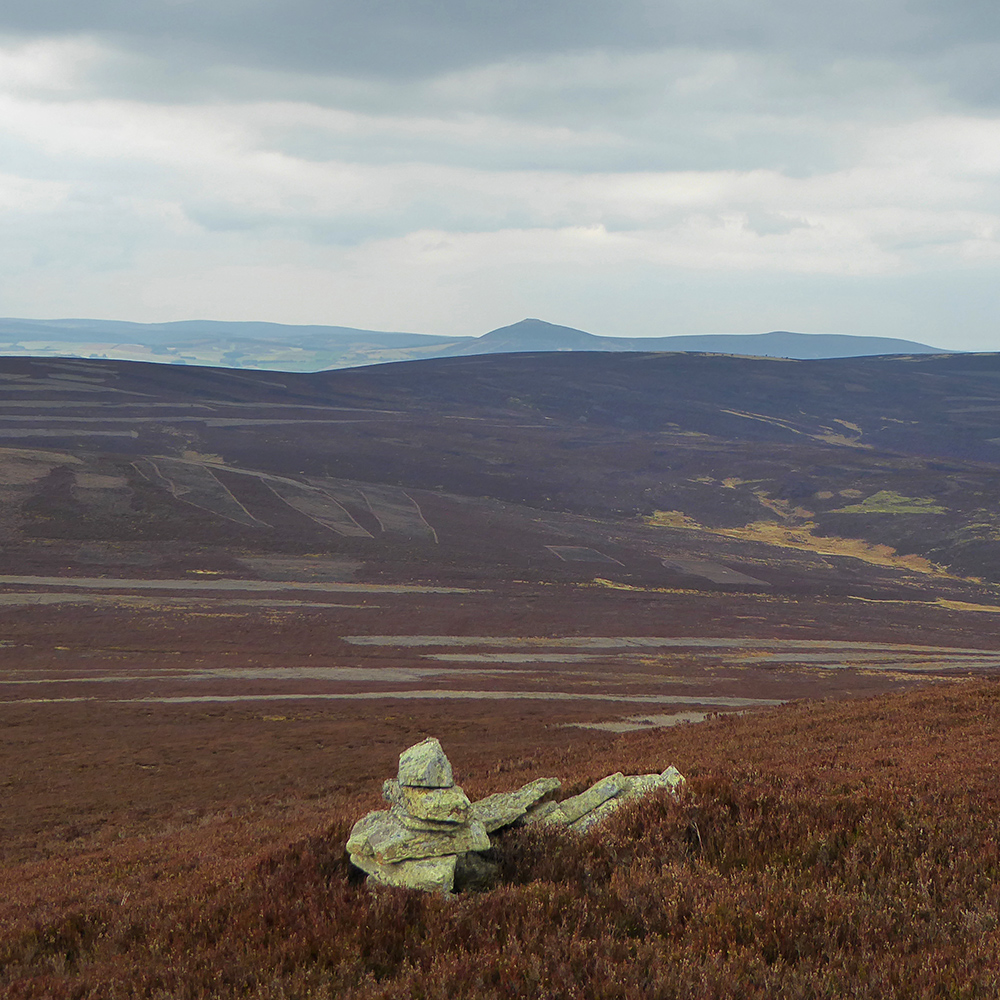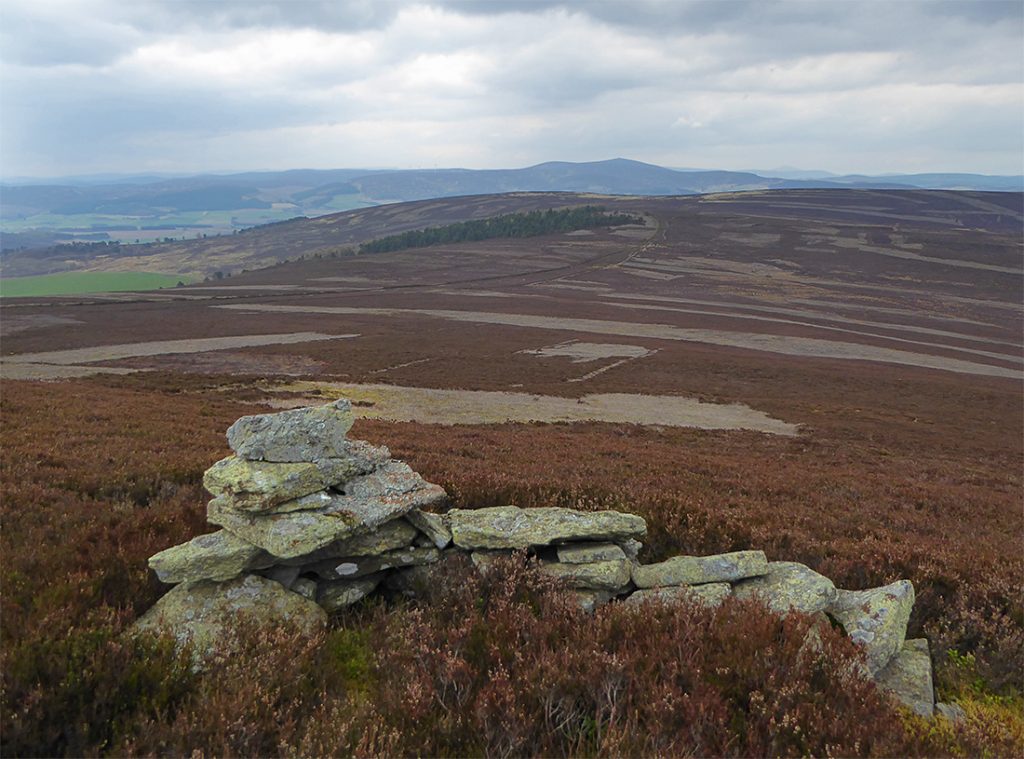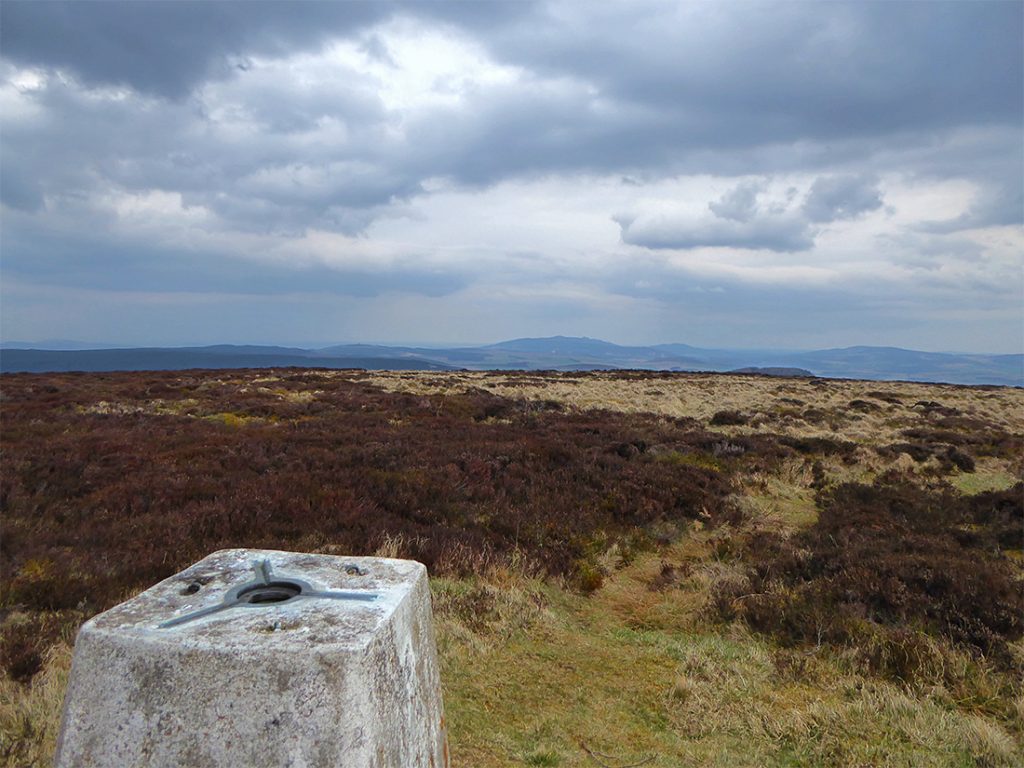 I wonder if he can see us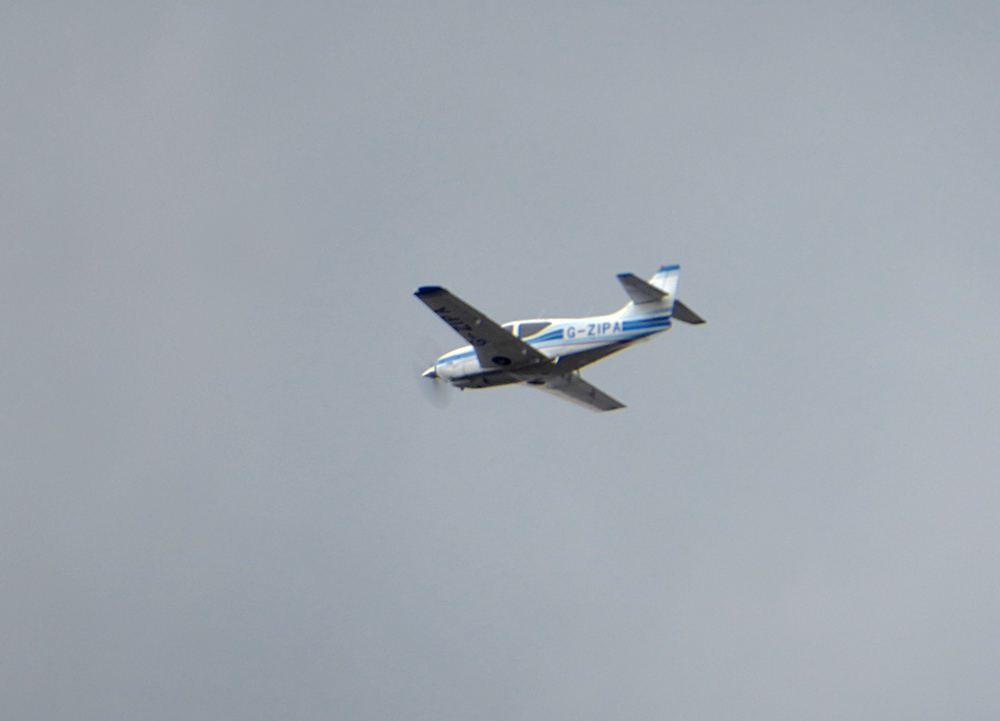 More rocks with bits. probably has a long name
A decent wee shelter. Well done to the unknown heavy lifters of yore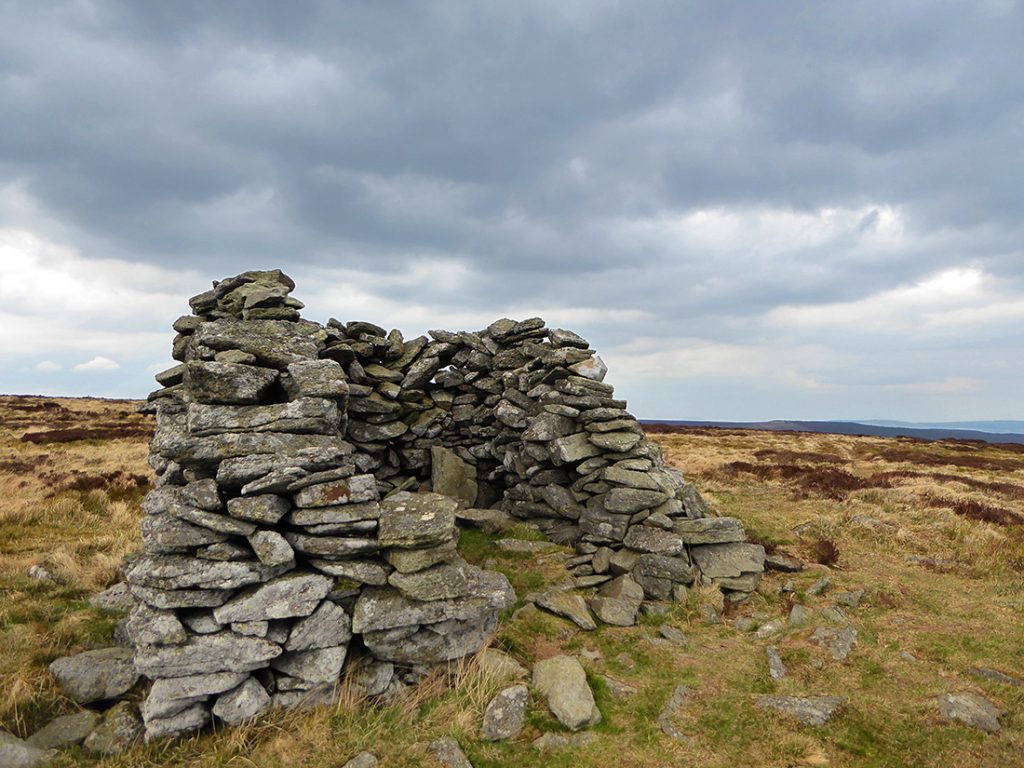 Rolling fields of Howe of Alford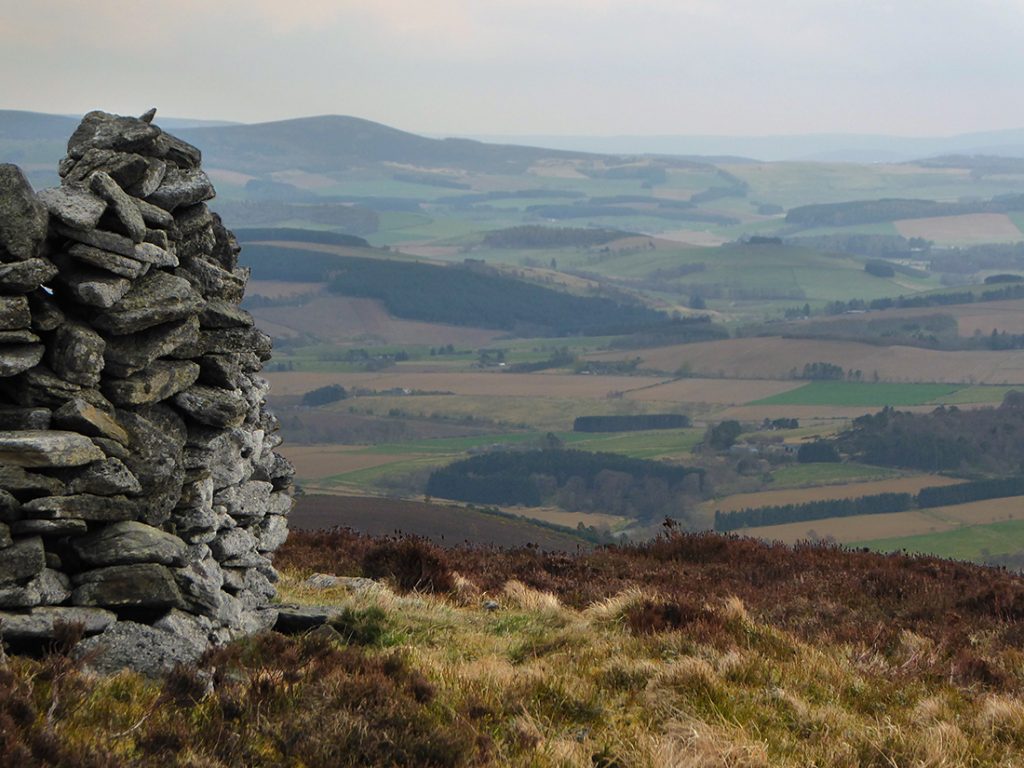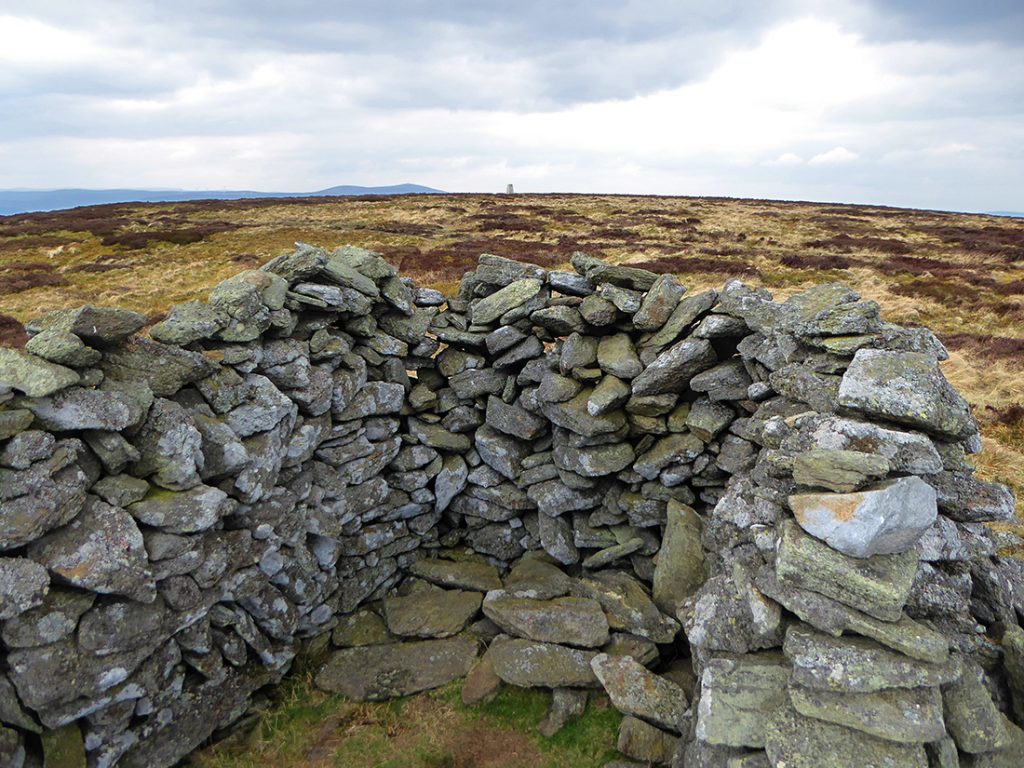 Trig n Tap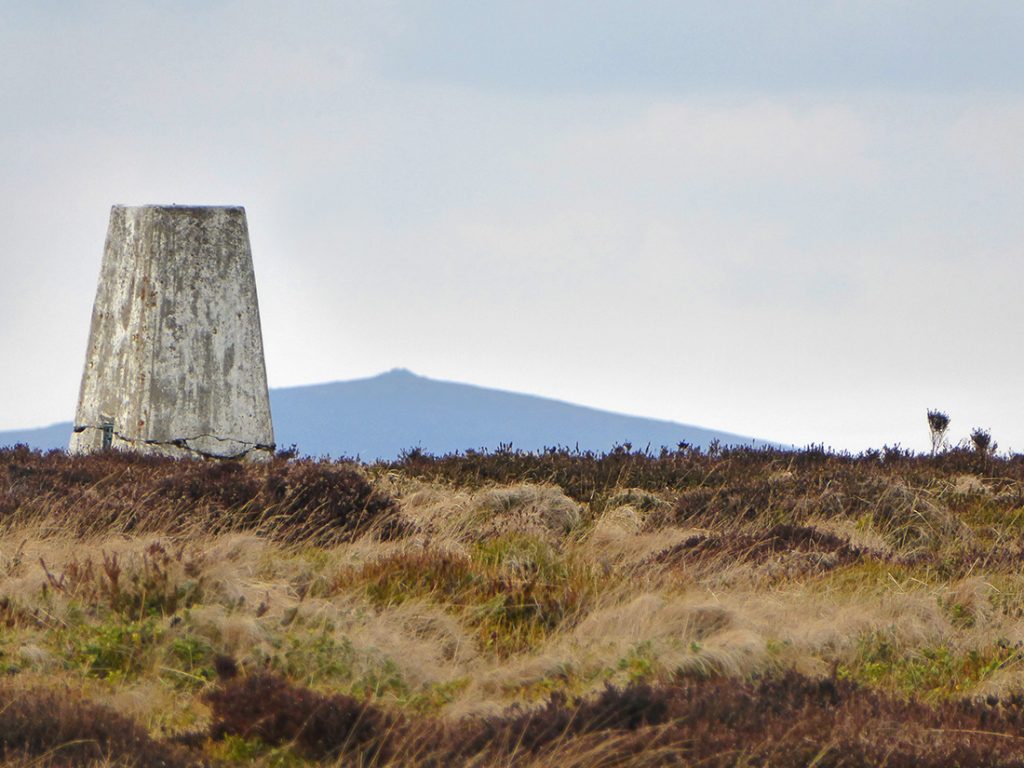 We begin to descend North East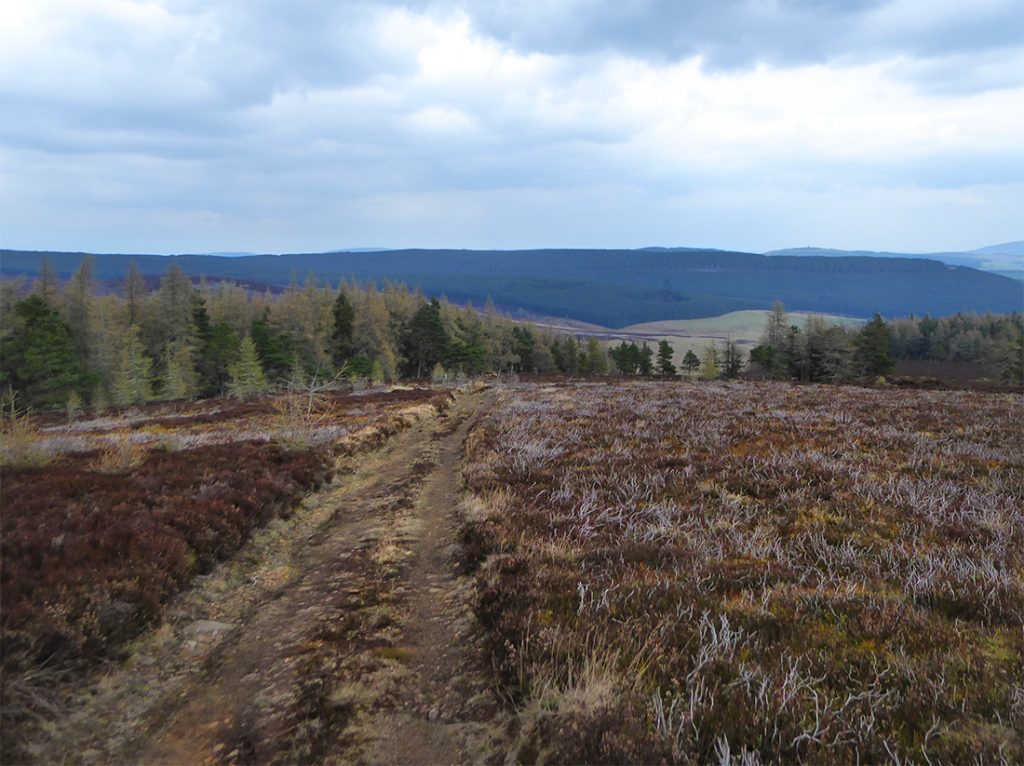 The path winds it's way downwards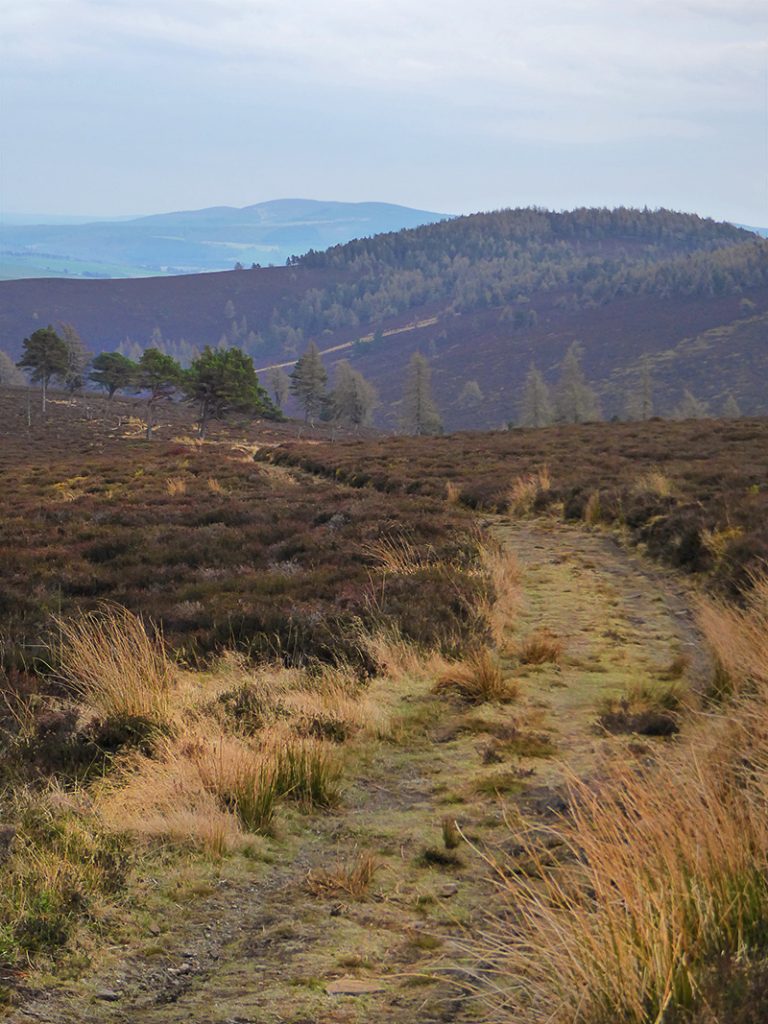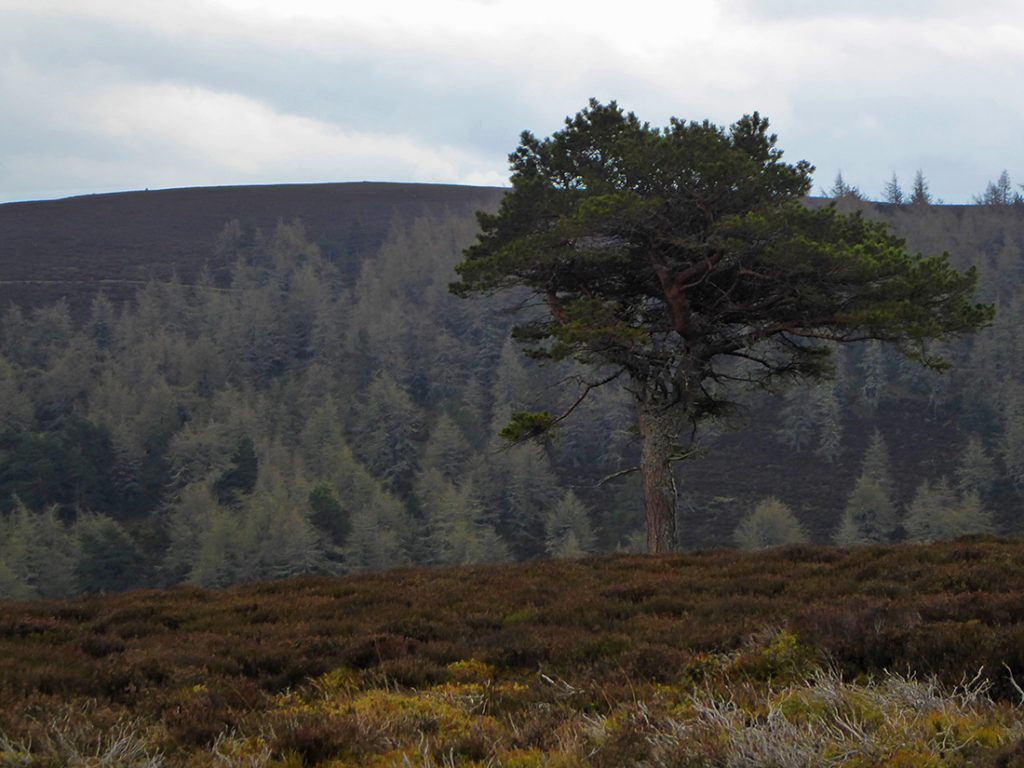 More lushly carpeted trail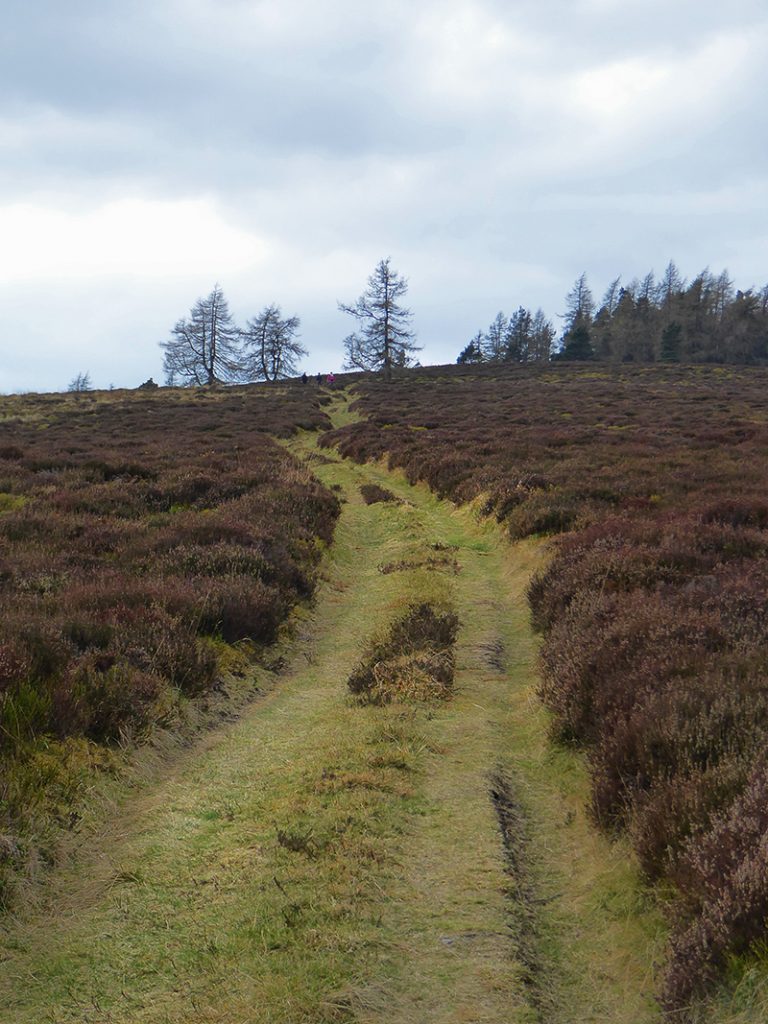 Looking down from Fouchie Shank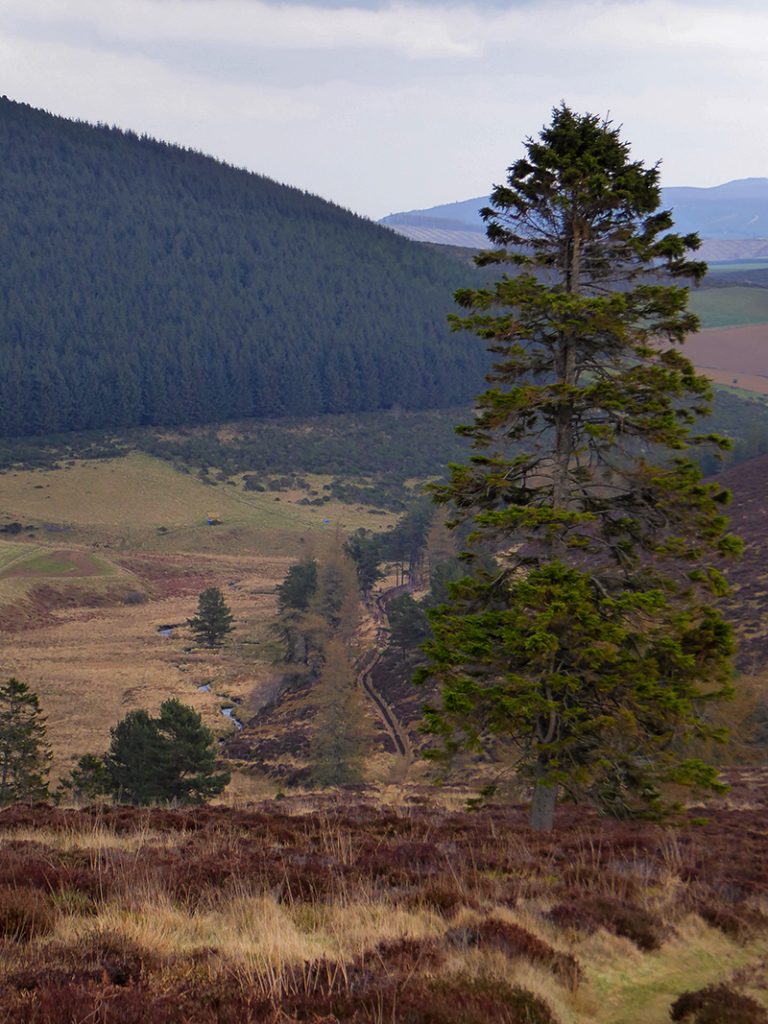 Can't say I ever noticed pine flowers before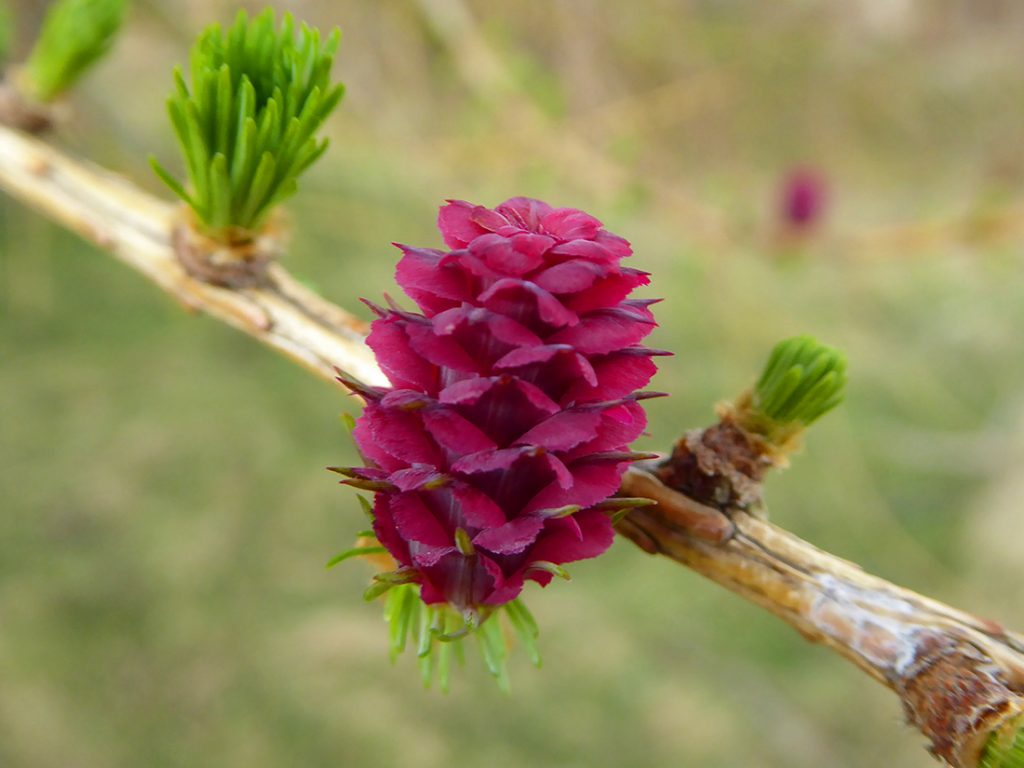 Everybody making good pace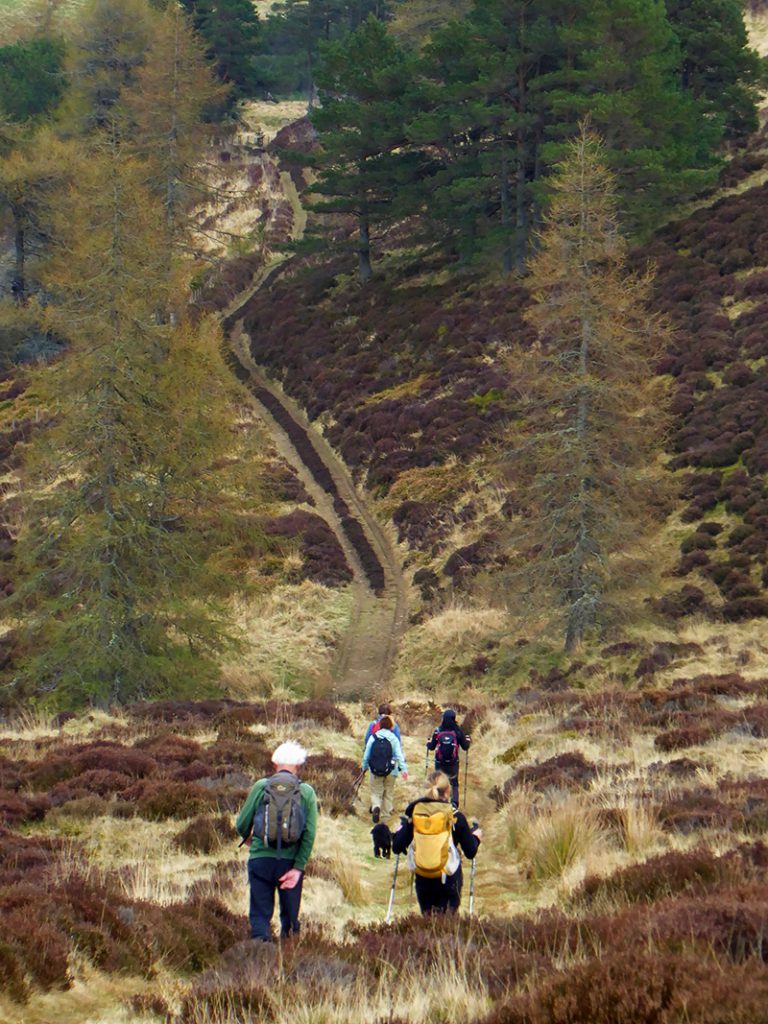 Looking back up
Think this one's neither a D or a C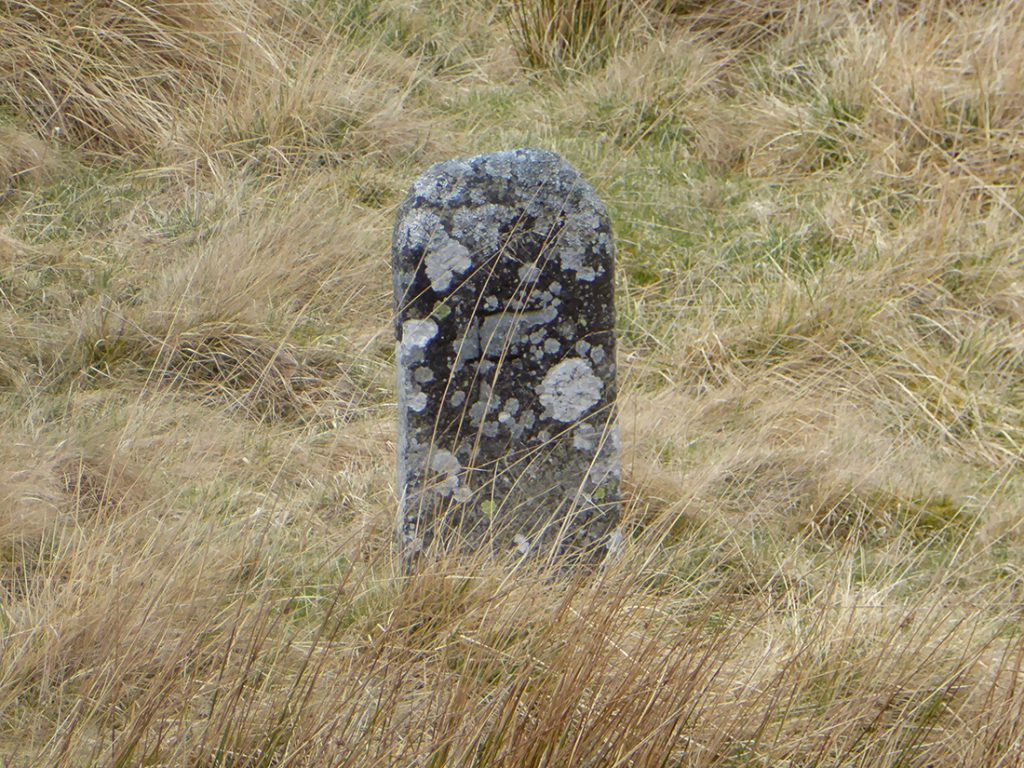 Through the trees, the 16th century Terpersie Castle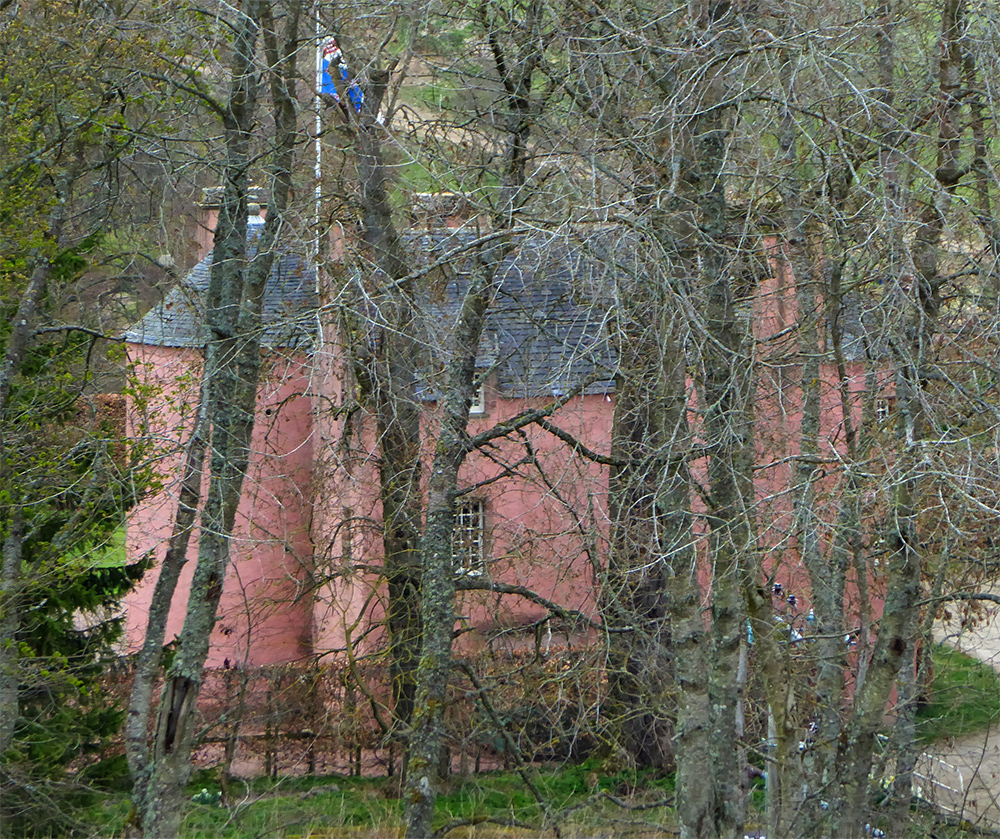 It's now a private residence, so just a sneaky wee snap round the corner of the drive way. I don't enquire if they have any tapestries. Nice flag.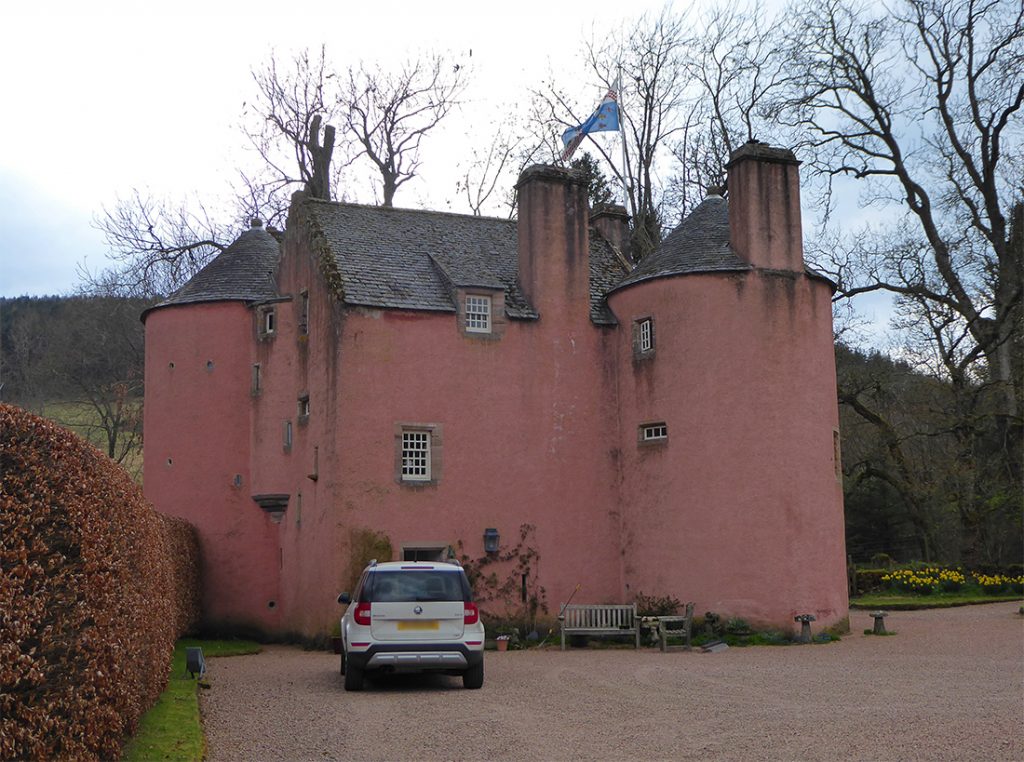 All stragglers accounted for we set off for the Feughside inn for food and drink, lovely view from the restaurant and the new chef provides an excellent meal