On my regular Monday night run, somebody had mentioned hill walks organised by some folk from the marine lab. I asked to be added to their mailing list, and soon after the first opportunity arrived in my inbox – a 10 miler from near Aboyne at the Bridge O'Ess up to Carnferg. With the weather forecast looking good I asked to join.
Parking up, we immediately crossed this old bridge, with an unusual tower perched at the side.
We stopped for a quick lunch break at some carved stones on the Fungle Road
After crossing the Allt Dinnie burn (tip: there's an easier step-over a dozen metres upstream of where the path crosses) and heading through the woods, eventually the path joined a landrover trail where the trees give way to moorland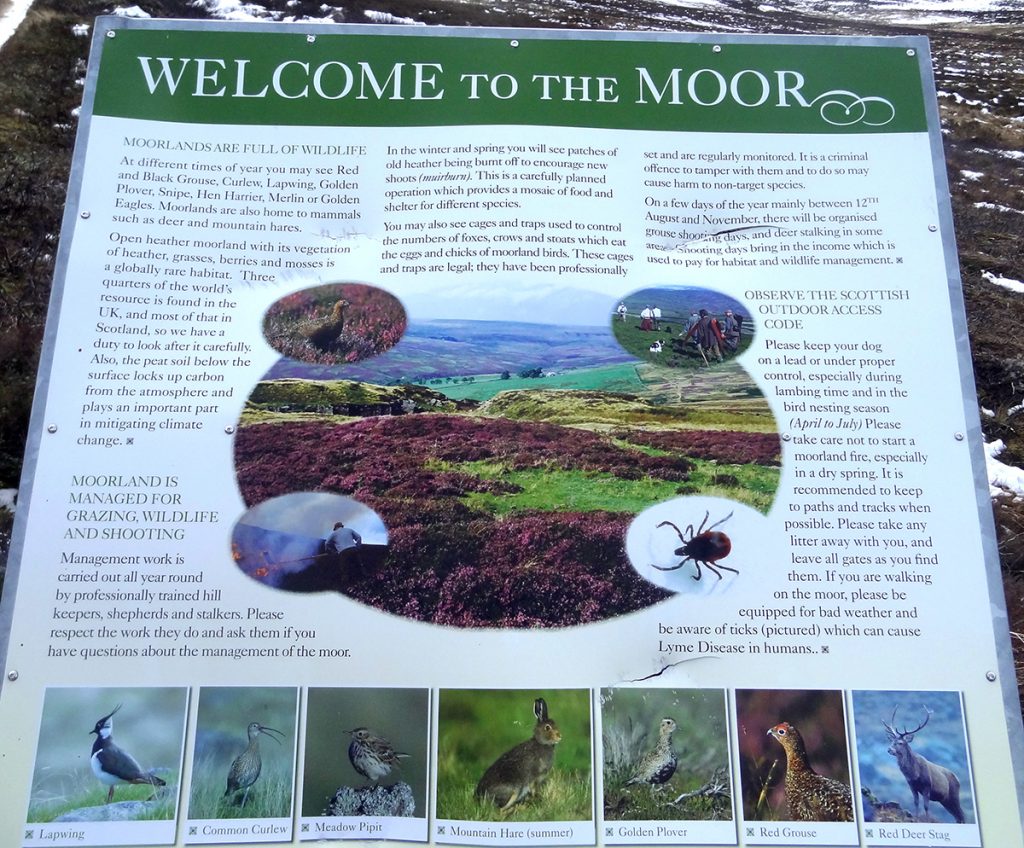 Sparse trees on the slopes of Duchery Beg
Crunching through the snow we gradually circled round the back of Carnferg where the path climbs to the summit
Some mountain bikers passed below but they decided against following us up to the summit, probably quite wise considering how icey and rocky it was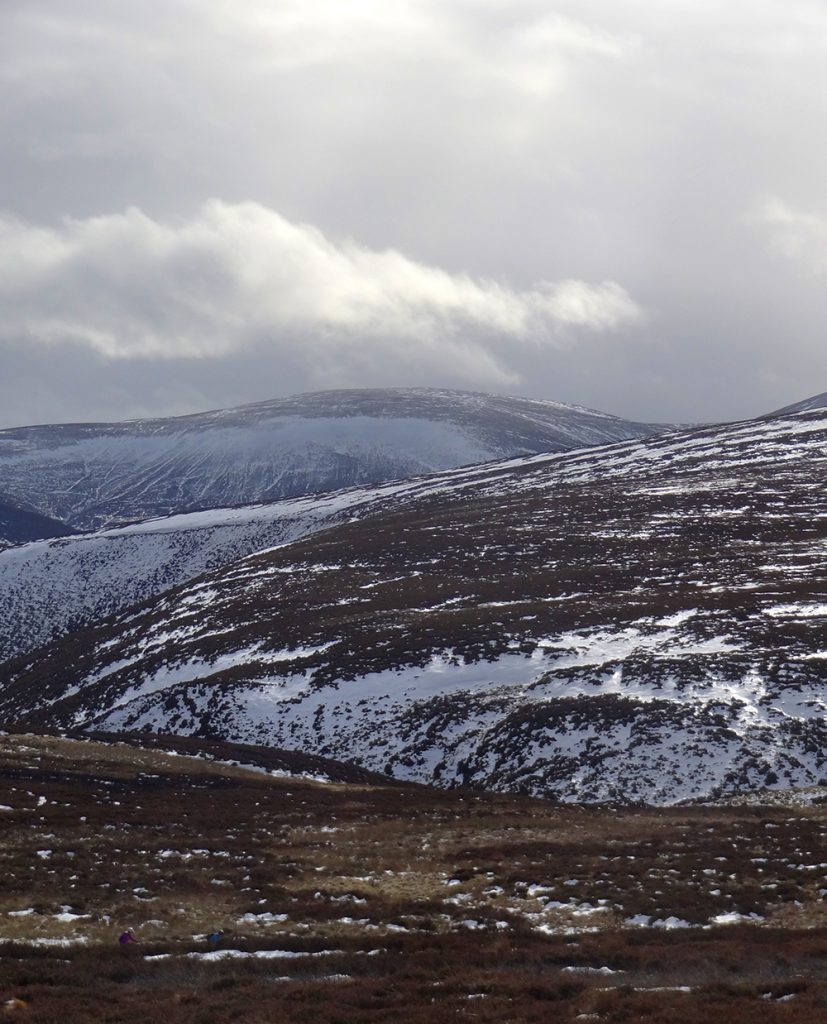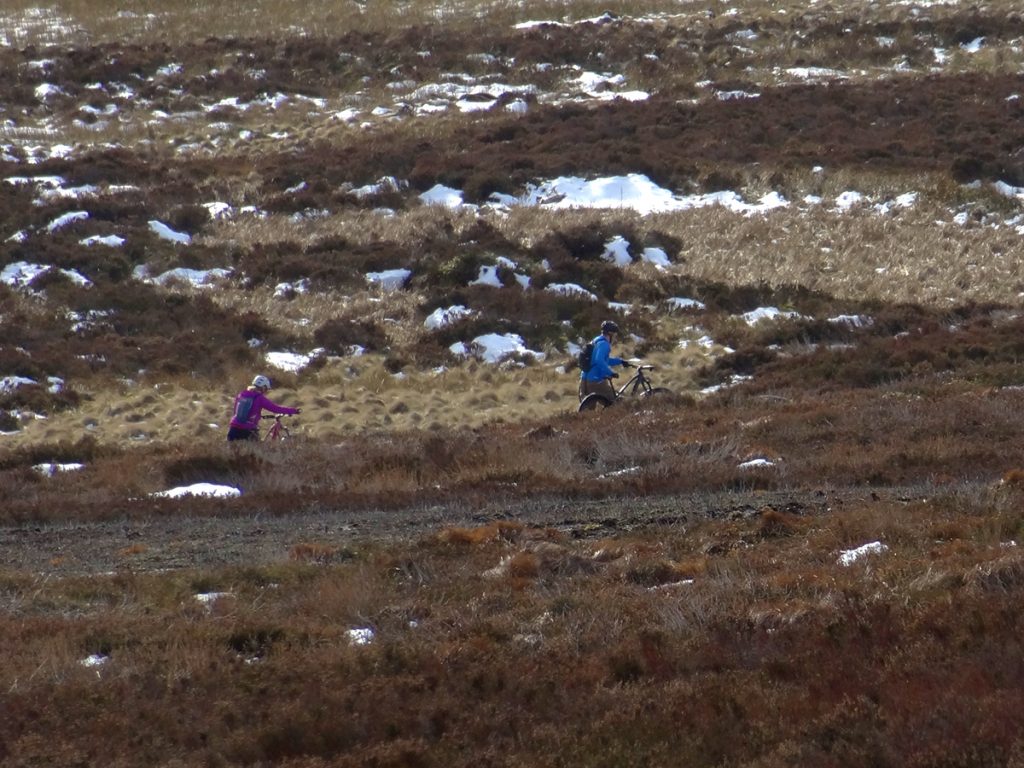 A lonely 'bothy' amongst the snow patched slopes. Not a public facility though – locked and private apparently.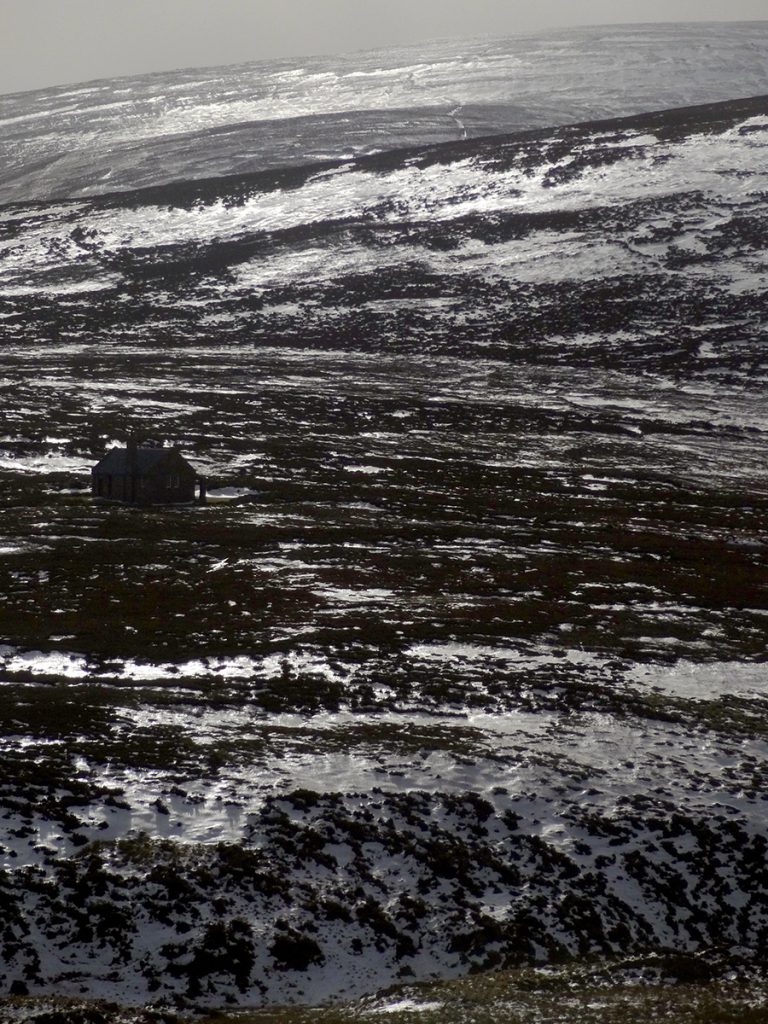 The endless energy and exploration of one of the party's dogs was flushing the occasional grouse. He'd chase a mountain hare later, but too quickly for the camera.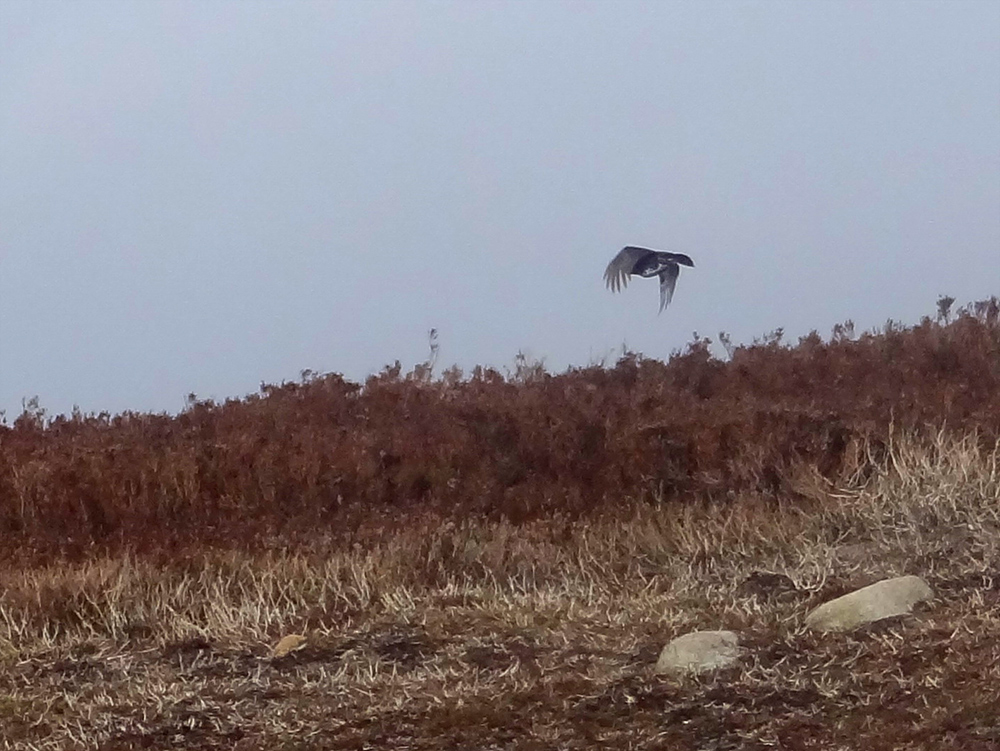 The party spreading out on the final stretch to the summit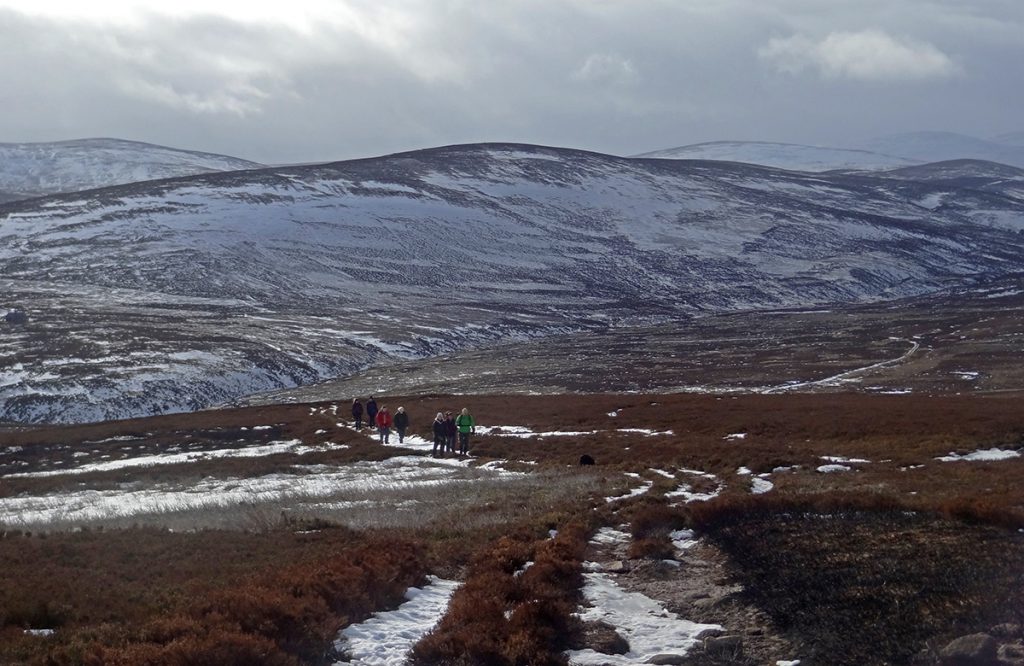 The monument cairn at the top of Carnferg. The plaque was too worn to read, but subsequent googling shows a) the trick is to rub a snowball on it to give white lettering in the grooves b) Reads "To the beloved memory of Joseph Robert Heaven of the Forest of Birse by his heart broken widow also in beloved memory of his son Robert Edward Heaven October 1911"
The intrepid explorer at the top 😉
On the way down we took a shortcut cross country to reach a different path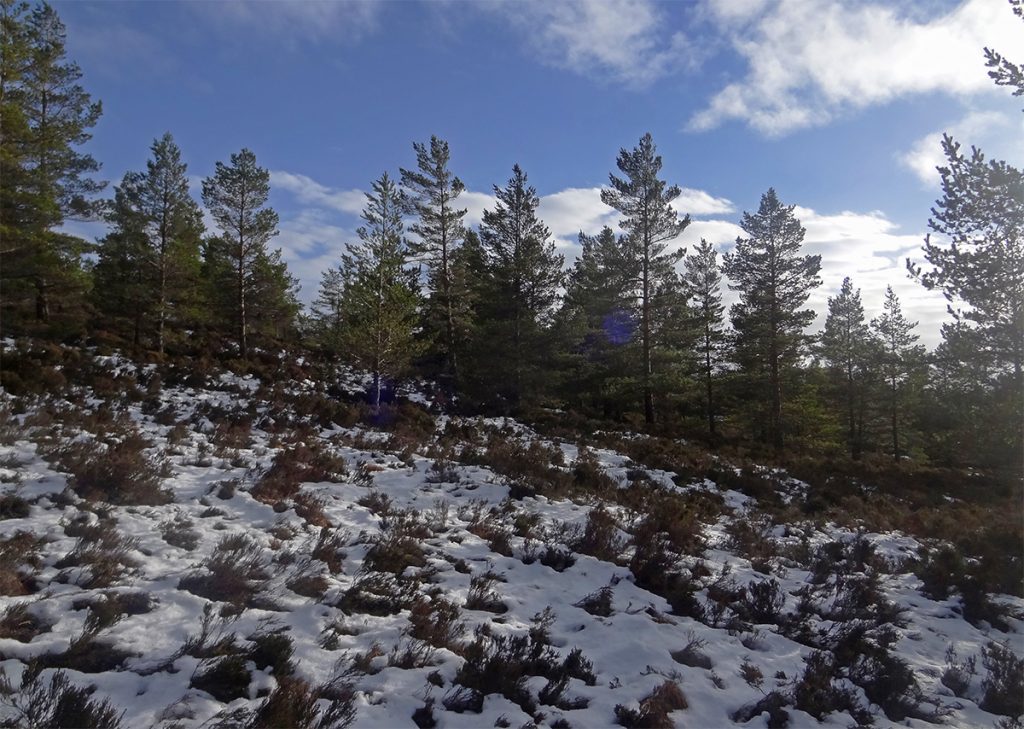 Heading back down through the woods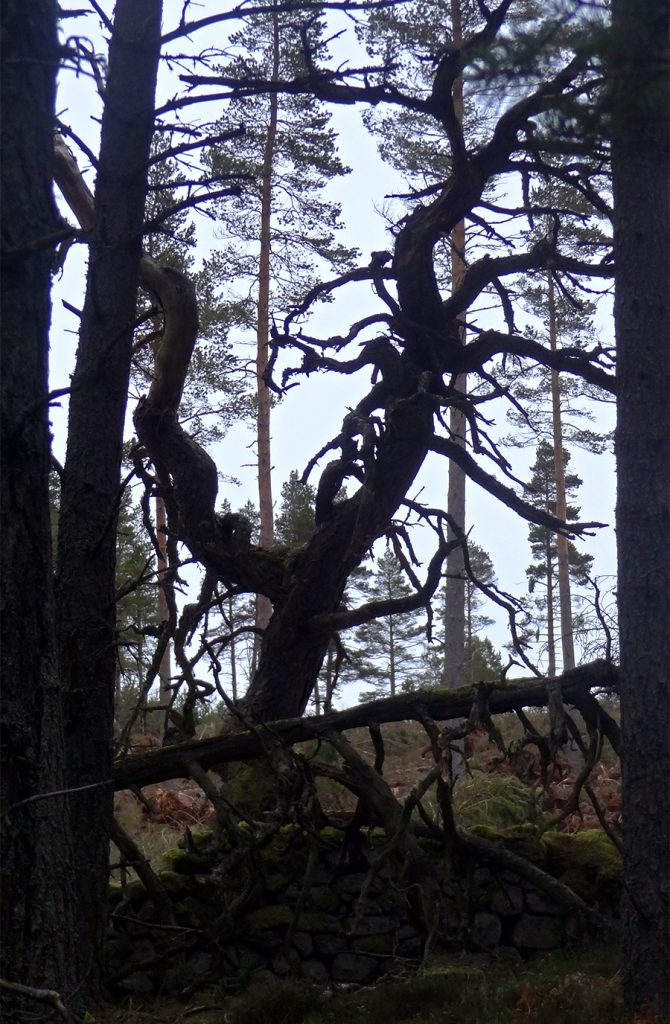 A few ancient tree wrecks. These old scots pines probably died once shaded by the plantation growth around them. The drystone dykes might indicate this was more open terrain in the past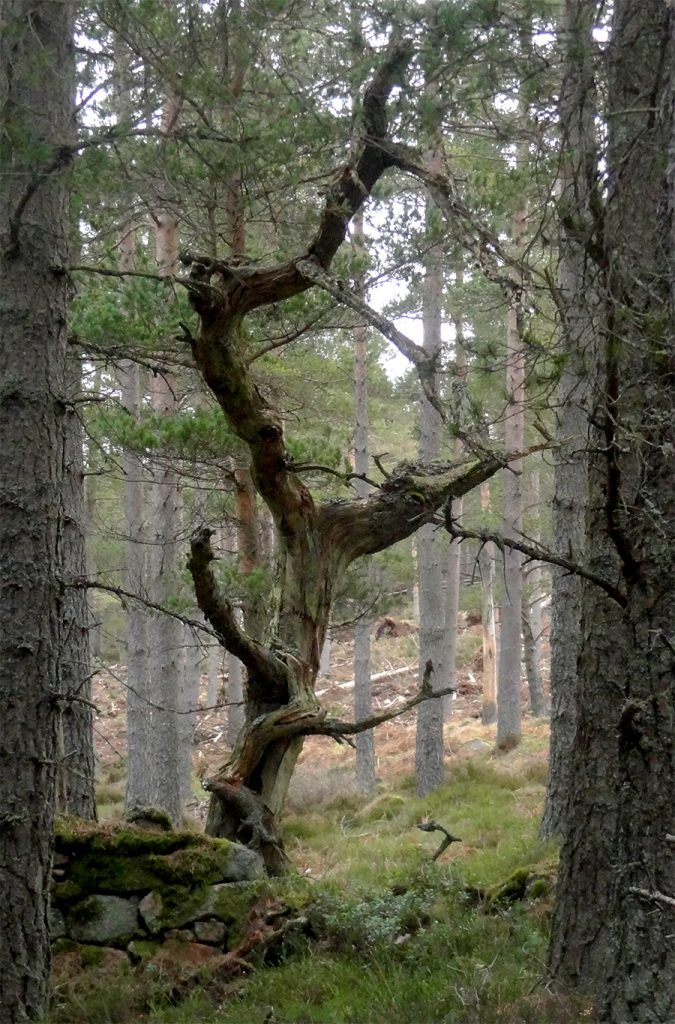 A drinking trough with inscription "Drink weary traveller in the land and on thy journey fare t'is sent by God's all giving hand and stored by human care"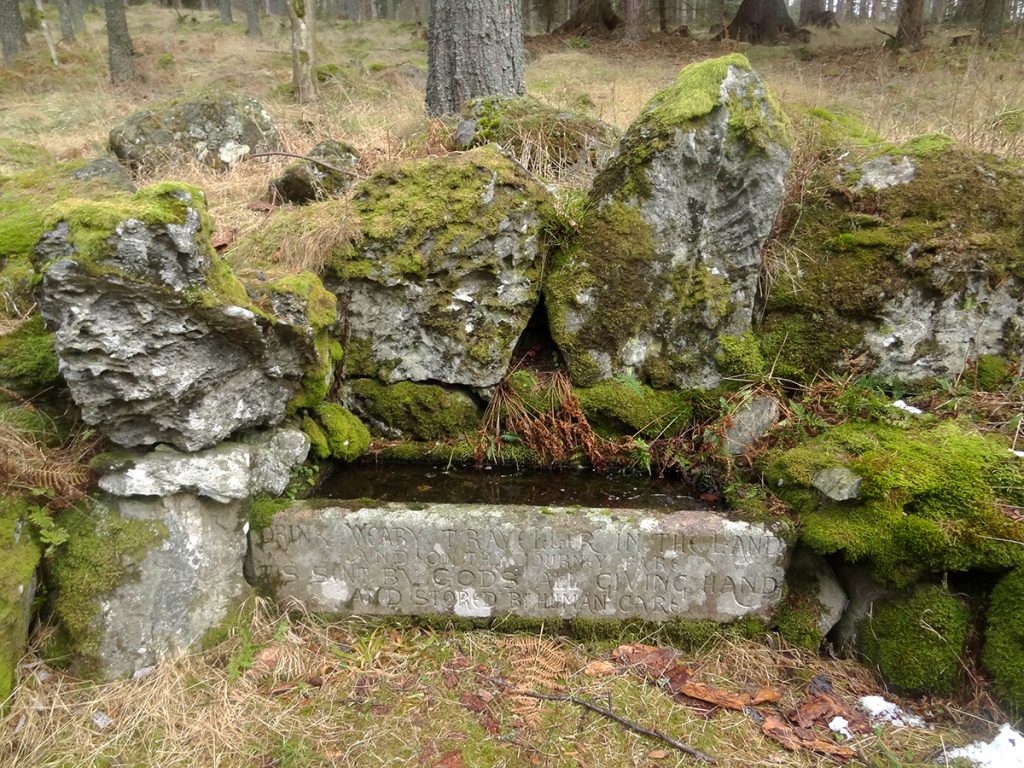 Looking down to the Water of Tanar just above the Bridge o'ess
With everybody waiting at the bridge as we finished the  day, I thought I'd try and get a photo of the bridge and lodge from a better angle. Jumping over the gate, there's an old rail you can follow down through the trees to the water
Back at the minibus there were some highland cows in the field. They looked placid enough, though suddenly a couple of them rampaged energetically (thunking now when Iwas in Skye, wasn't such a good idea being in the same field as them..)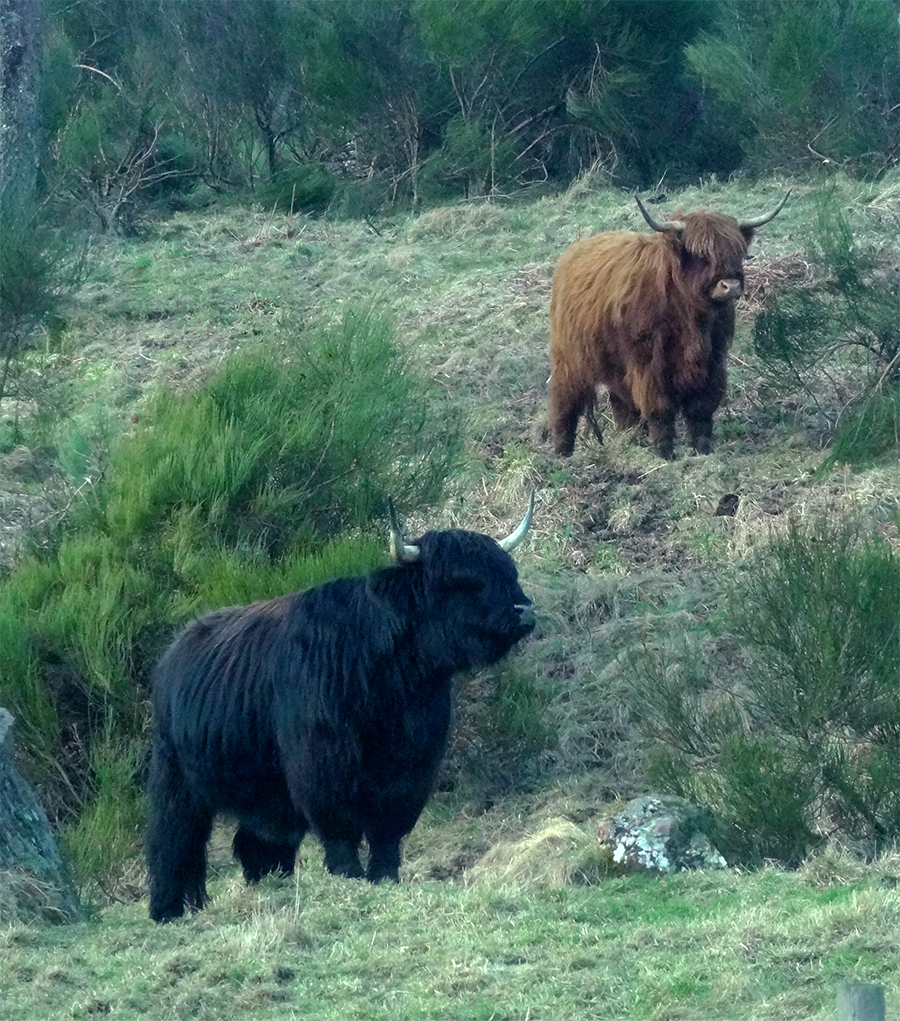 On the way back we stopped at the Feughside Inn just outside Banchory for a meal. The restaurant has a great view through the window, with Clachnaben in the distance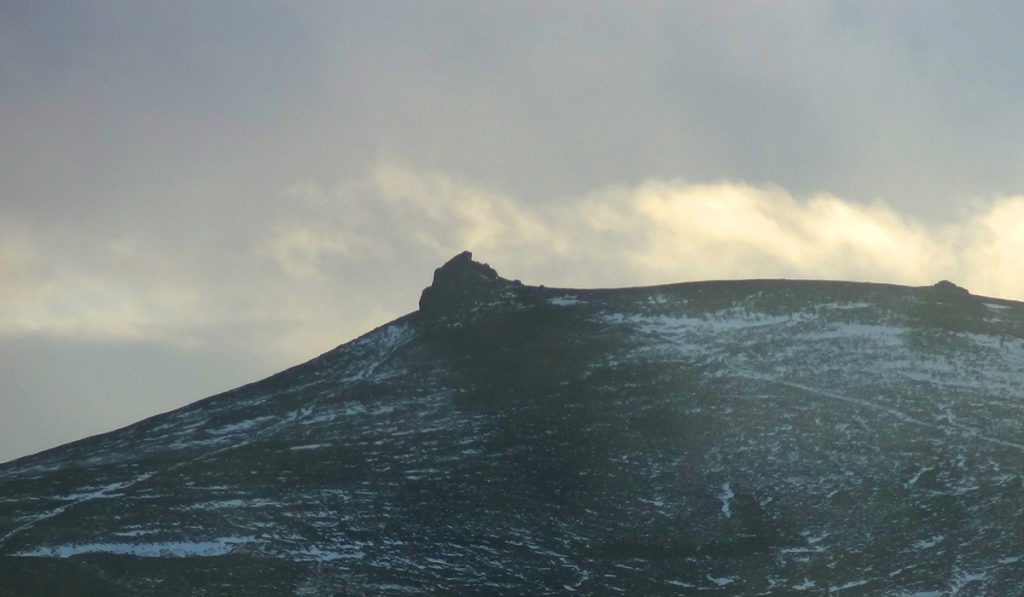 Smoke drifting across the Feugh side, with Clachnaben in the background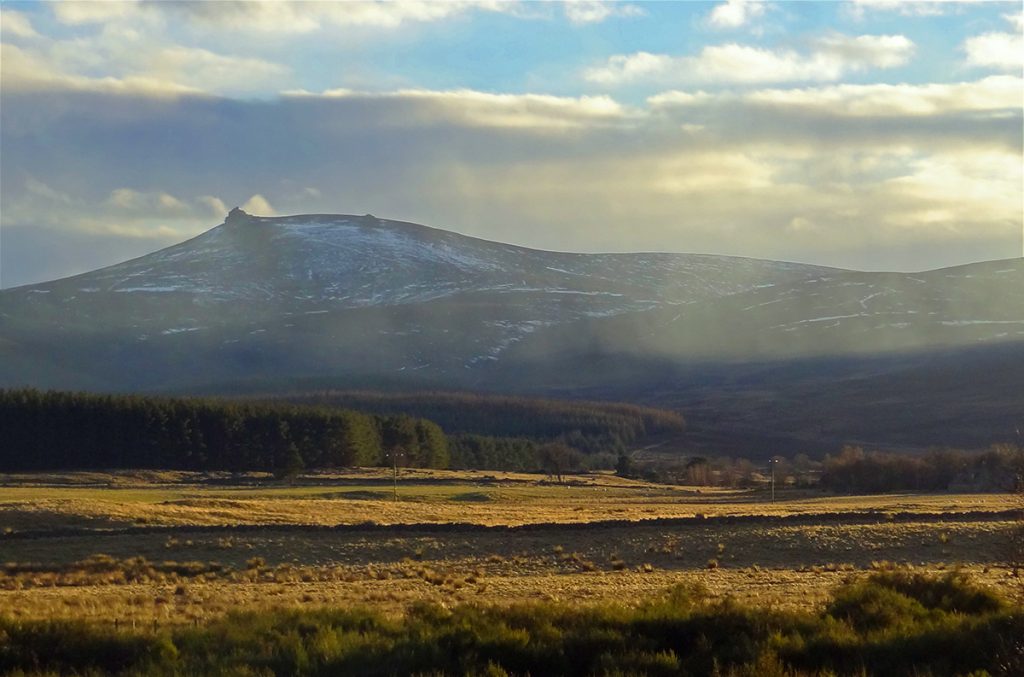 3d 'fly through' of route: